This DIY supersized Chicken McNugget is insane and the recipe will blow your mind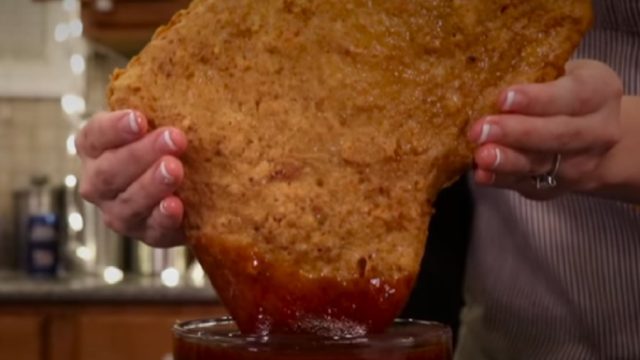 If the only thing that could make your favorite comfort food even better is having access to more of it, then feel free to send words of gratitude to this pair of vloggers who created a supersized Chicken McNugget that you can probably make in your own kitchen, if you have the space.
Seriously, this DIY spin on McDonald's bite-sized McNuggets recipe is basically what it would be like if that insane 48-piece Chicken McNugget meal was actually lumped together to form one single serving, except the word nugget implies that something is small, and clearly this monstrous piece of chicken is anything but.
In the Hellthy JunkFood video titled — what else — "Giant Chicken McNugget," hosts JP and Julia go head to head to see who can concoct the best supersized nugget. They talk a lot of trash throughout the process, which lets us know how serious they take this quirky food challenge:
https://www.youtube.com/watch?v=_vpdBEXcfmM?feature=oembed
They start with a pound of ground chicken, which JP stuffs with Chicken McNuggets. After freezing, battering, deep frying and baking their creations, they come up with a big ass nugget that will blow your mind.
We hardly batted an eye at the fact that it took a couple of DAYS to make and also contains 1000 calories (allegedly but probably) because it looks SO DELISH:
For the full recipe, check out the description in the video.
Back in August, McDonald's changed its chicken nuggets in a major way, but if this insane recipe catches on, the fast food chain might want to consider adding single supersized nuggets to its menu in the near future.