This blogger made a DIY version of these popular Zara sandals, and we're running to our nearest craft store
Zara is easy to love. Runway-inspired goodies for the low? Yes, please. Sometimes, though, Zara can be a bit more difficult to deal with. Things sell out pretty quickly and sometimes a pair of Zara's tassel-trimmed sandals just aren't in the budget.
Blogger Miss Enocha of Locks and Trinkets just recreated a pair of Zara sandals with a little fringe, a few pom poms, and a hot glue gun. The results are incredibly similar and even if you're not the handiest, this DIY looks easy peasy.
Zara's "Slides With Tassels" are $69.90 and only available in a size 6 and 6.5 on their site.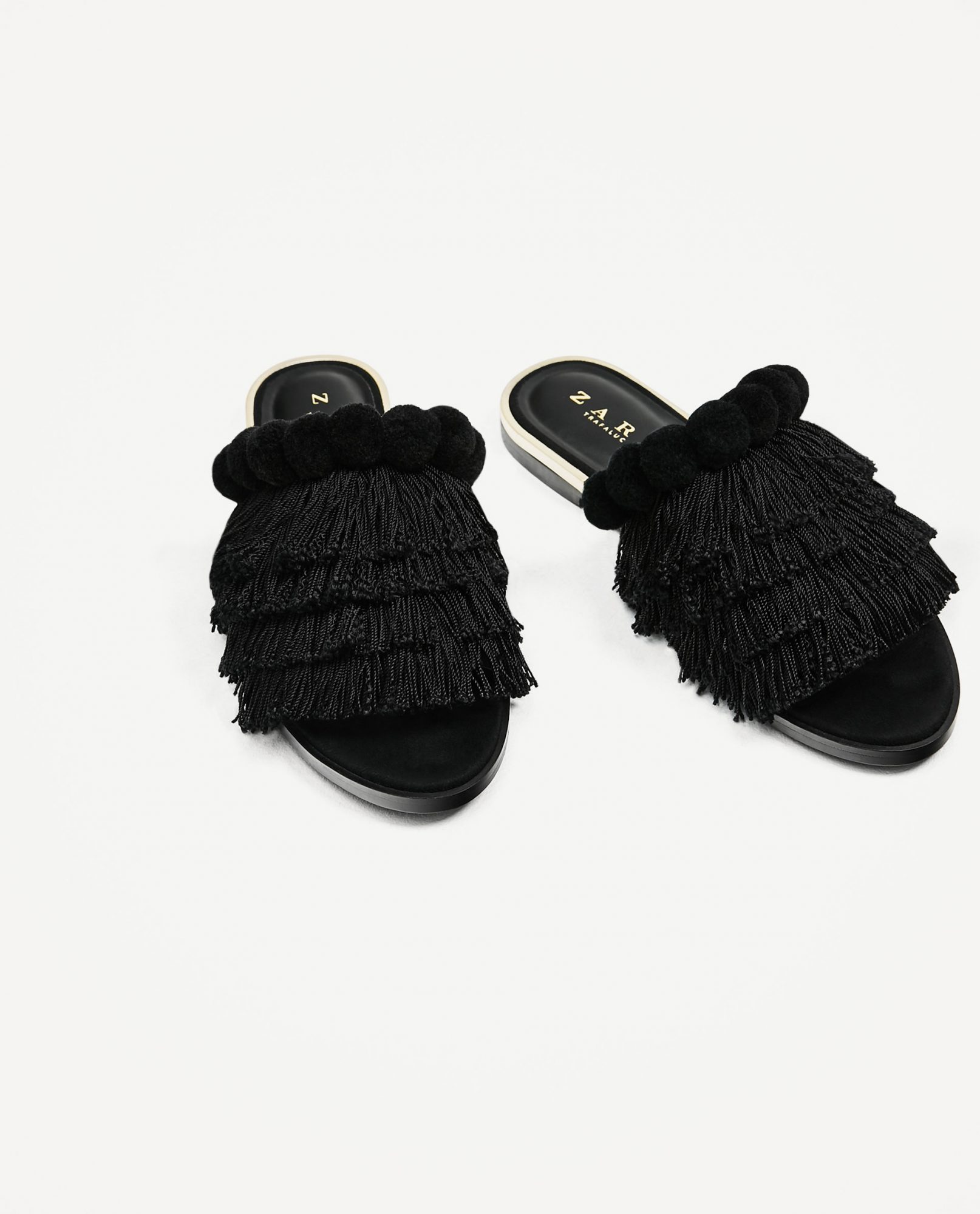 Check out Miss Enocha's version: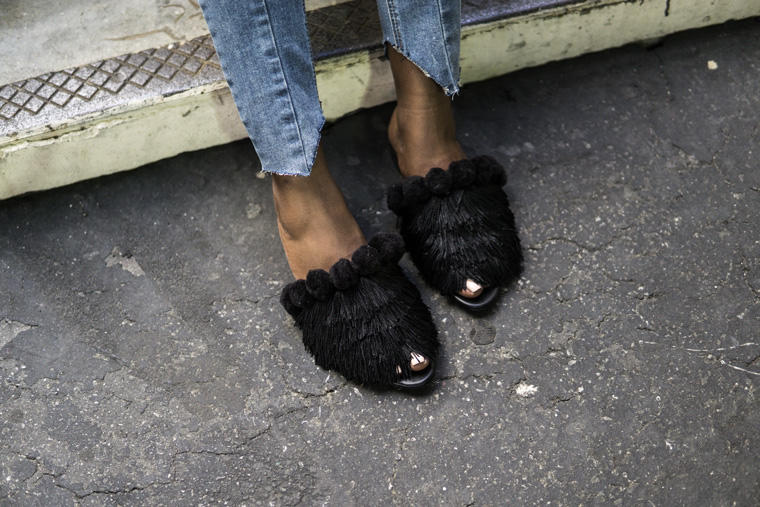 Spot. On.
To get your own DIY version of Zara's shoes, all you need is a pair of slides, sandals, slippers, whatever you want to fringe-ify, some pom poms, and about a yard of fringe.
Miss Enocha starts by cutting her gathered fringe in half. It doesn't have to be perfect, since the fringe will be trimmed later on.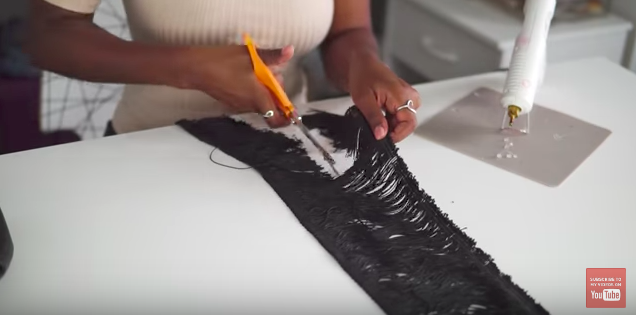 Next, she glues strips of the fringe onto the sandal. Miss Enocha recommends doing about four rows for her shoe size and doubling the strips for thickness.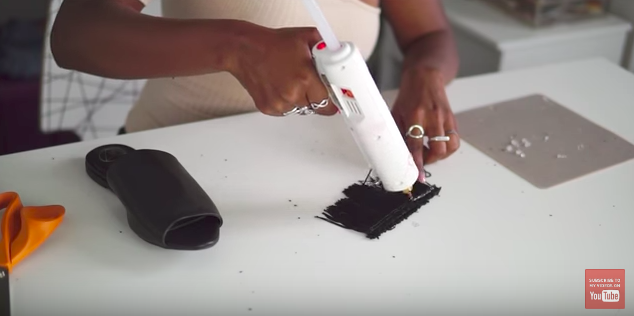 Your sandal should start to look like a fashion-forward mop.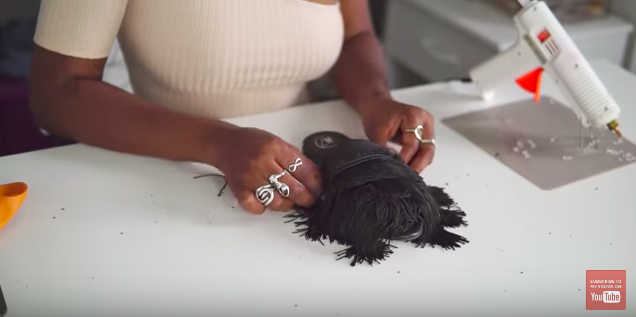 Once all the layers are glued down, start to carefully trim the fringe. Miss Enocha recommends trimming row by row to get the layered look of the Zara slides.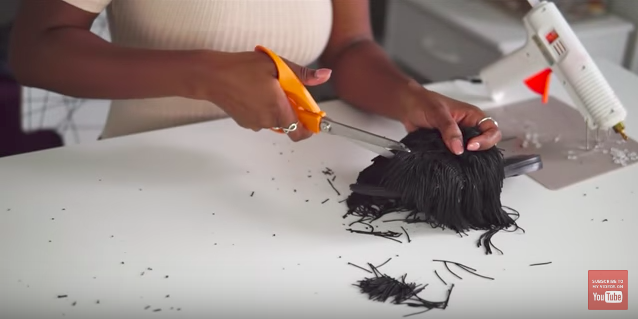 Almost done — time for the pom poms. If the measurement of your shoe falls between two poms, Miss Enocha recommends going up a pom. (That'll make a bit more sense when you're pom-deep into this DIY.)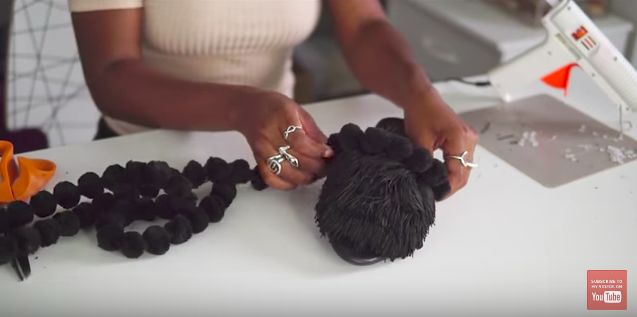 Here's the full tutorial!
https://www.youtube.com/watch?v=Fv2-zvfT7pY?feature=oembed
Start warming up that hot glue gun, because this DIY is too good not to recreate.