13 Spooky Halloween Nail Ideas You Can Try At Home
These DIY-friendly designs are sure to turn heads.
Halloween might look a little different this year, but that doesn't mean we can't get into the spirit while at home. Even if you decide not to dress up this year, you can add some seasonal flair with a Halloween-inspired mani. These ideas are simple enough to do yourself—we promise—and all you need is some basic nail polish and maybe a few nail art brushes. Choose to give your claws a creepy blood drip design, or go more fun with candy corn nails.
Check out these fun Halloween nail art designs crafted by Youtubers, manicurists, bloggers, and more for some serious Halloween nail inspo.  No matter what you choose, these DIY Halloween ideas are both festive and fun.
DIY Halloween Nail Art Ideas:
1. Beetlejuice Nails
Play around with this cool mountain peak nail shape to create sharp, pointed nails. Then, add some simple black-and-white striping and glitter polish to pay tribute to this old-school Haloween classic movie.
2. Black and Red Ombre Nails
Grab some black and red nail polish to create this impressive ombre nail effect that's surprisingly easy to do yourself. Top it off with a matte top coat for a unique Halloween finish.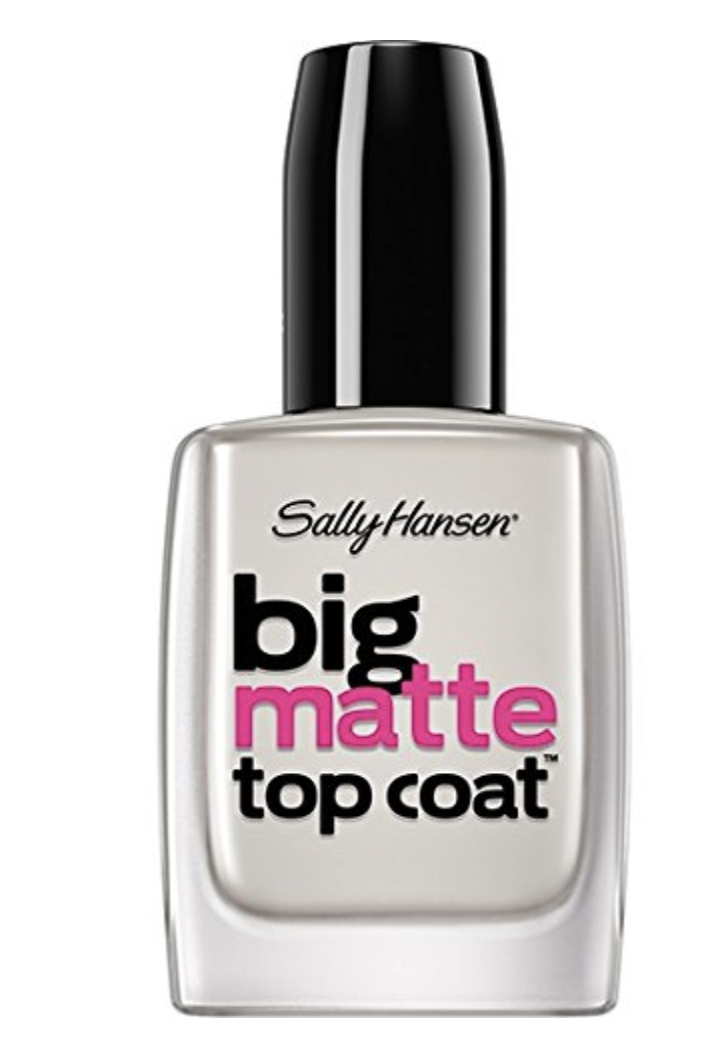 Sally Hansen Big Matte Top Coat
Shop it
Amazon
3. Cool coffin-shaped nails
There's never a better time to don edgy, coffin-shaped nails than Halloween. These use simple black polish, stickers, and glitter to look extra enchanting.
4. Black Matte with Googly Eyes
Be careful of all things that go bump in the night — except for these adorably spooky googly eyes. The matte black base of this manicure perfectly imitates a dark room and gives the eyes an extra pop.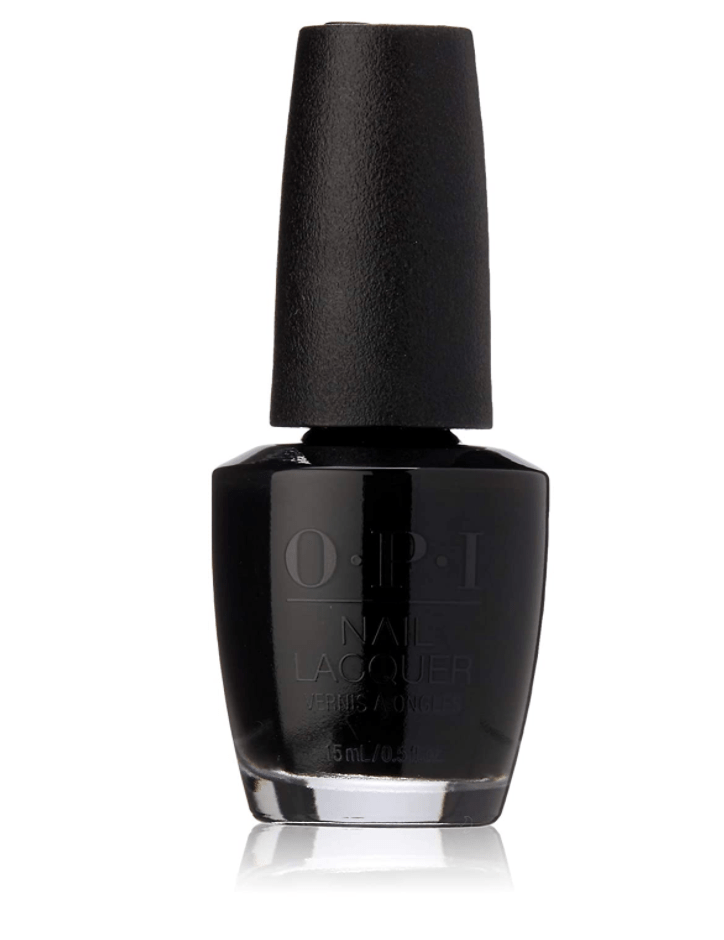 OPI Black Nail Polish
Shop it
Amazon
5. Candy Corn Nails
Love candy corn? Why not paint them on your nails! This simple, striped design requires just three colors and a steady hand (or nail tape for extra precision).
6. Simple Blood Splatter Nails
If you want to keep it simple but still rock a killer Halloween nail design then these blood splatter nails are your best bet!
7. Cute ghost nails
Much more cute than they are creepy, these precious ghosts will add a dose of whimsy to your hands. You can add sweet facial expressions using a slim nail art brush.
8. Simple Monsters
This tutorial is great because it teaches you several relatively simply monster-inspired designs. Mix and match the monsters, or just pick the one monster you like best and run with it for all 10 nails.
9. DIY Drip Nails
Ghoulishly gory, these blood drip nails stand out on a plain white base color.
10. Carved Pumpkin Nails
What says Halloween more than some cute jack-o-lanterns? Start with a plain orange base and add fun faces to your nails with this easy design.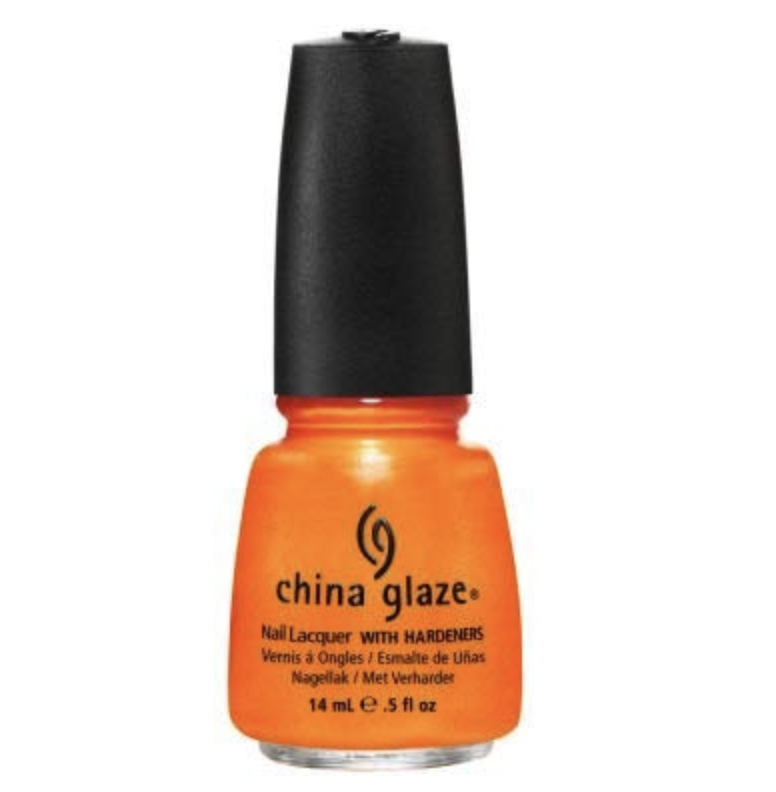 China Glaze Orange Nail Polish
Shop it
Amazon
11. A Spooky Mixture of Skulls, Aliens, and Candy Corn
If you can't decide on just one Halloween design, why not create one on each nail? It's quite possibly the reason nature gave us 10 fingers — 10 different nail design options. This tutorial will help you create quick and easy skulls, aliens, and candy corns.
12 "Nightmare Before Christmas Nail" Art
We love anything and everything Jack Skellington and this Nightmare Before Christmas nail design is no exception.
Have a safe and happy Halloween, everyone!