10 of This Year's Most Popular Halloween Costumes That You Can DIY
From celeb-inspired fits to characters from the latest TV shows, skip the trip to the costume store and make these costumes yourself!
I don't think there's been a Halloween yet where there's so much INSPO for costumes. From blockbuster movies to trending streaming shows and chatter-worthy celebs turning jeans into bra-tops, the DIY possibilities are endless. And even if you're not super crafty, you can pull these ideas together relatively effortlessly.
Halloween's a great opportunity to express yourself or step into someone else's shoes for just one day. Sure, you could go for something traditional, like a devil or a witch, but why not opt for something more creative? Plus, picking costumes that involve items you likely already own is a lot cheaper than shelling out cash for one at the store. According to the National Retail Federation, the average person spent $102 on a costume last year! You can do better than that.
So, get ready to be inspired! Here are our predictions for 10 of the most popular Halloween costumes that'll be trending this October 31st… that you can DIY for cheap.
1. Wednesday Addams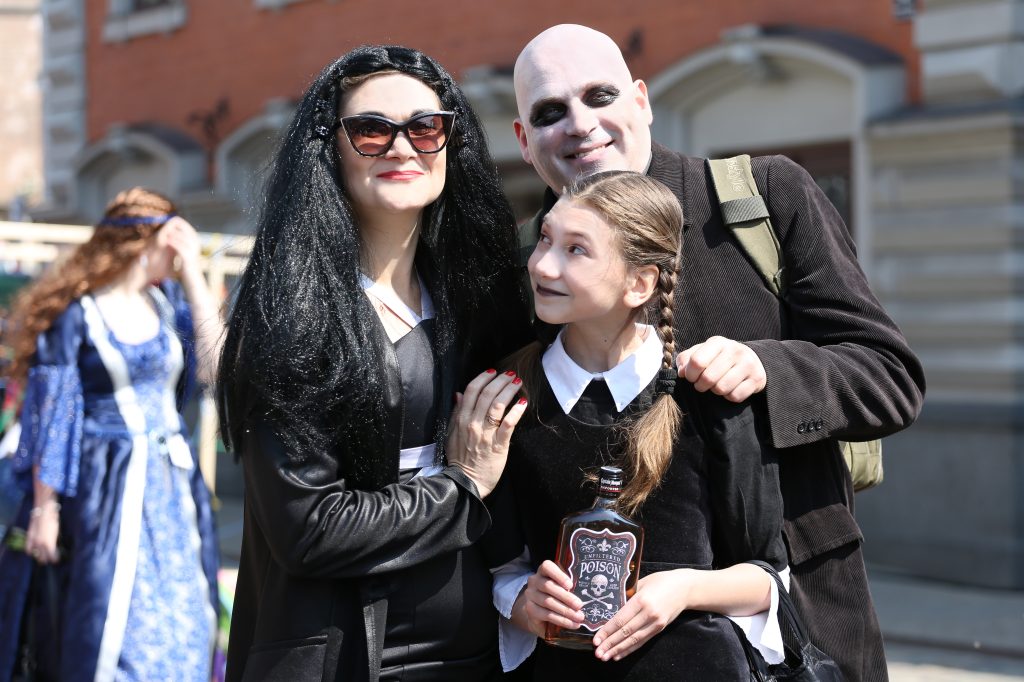 Everyone's favorite creepy daughter has long been a popular costume choice, with 58,000 searches monthly on Google. But now, with a new Netflix show based solely on her, we expect many Wednesday Addams to hit the streets (and parties) on Halloween.
"Easily recreate this look by pairing a printed black dress with a white pointed collar, and finish with Wednesday's signature braids," explains Maria Loizou, the resident fashion expert for design house Karen Millen.
RELATED: 10 Reasons Why You're Dreaming About Your Ex
2. Wanda Maximoff from Wandavision
The Scarlet Witch from Wandavision is one of this year's most sought-after costumes, and it's easy to see why. It's both spunky and sexy, without showing too much skin.
"All you need is a red cape and dress, along with a signature Scarlet Witch headpiece," says Loizou. "Incorporate a red leather top, corset or catsuit to truly capture this look."
3. Julia Fox
Ye's ex-girlfriend gave us plenty of inspiration this year with her DIY clothes and makeup. The Uncut Gems actress took scissors to her jeans (on multiple occasions) to turn them into a bra-style top and created her own dramatic and unique cat-eye makeup look. "Fox turned heads with her bold and daring fashion choices, so why not demand attention by rocking double-denim and dramatic Smokey eyes?" suggests Loizou.
If Fox's style isn't your speed, check out Harry Styles' glittery tour looks, Kim Kardashian's Marilyn Monroe Emmy's look, Machine Gun Kelly and Megan Fox, or channel Julia Garner as Anna Delvey, with some glasses, a peacoat and of course, a faux accent. It'll be anything but basic (said in Anna voice).
4. The Top Gun uniform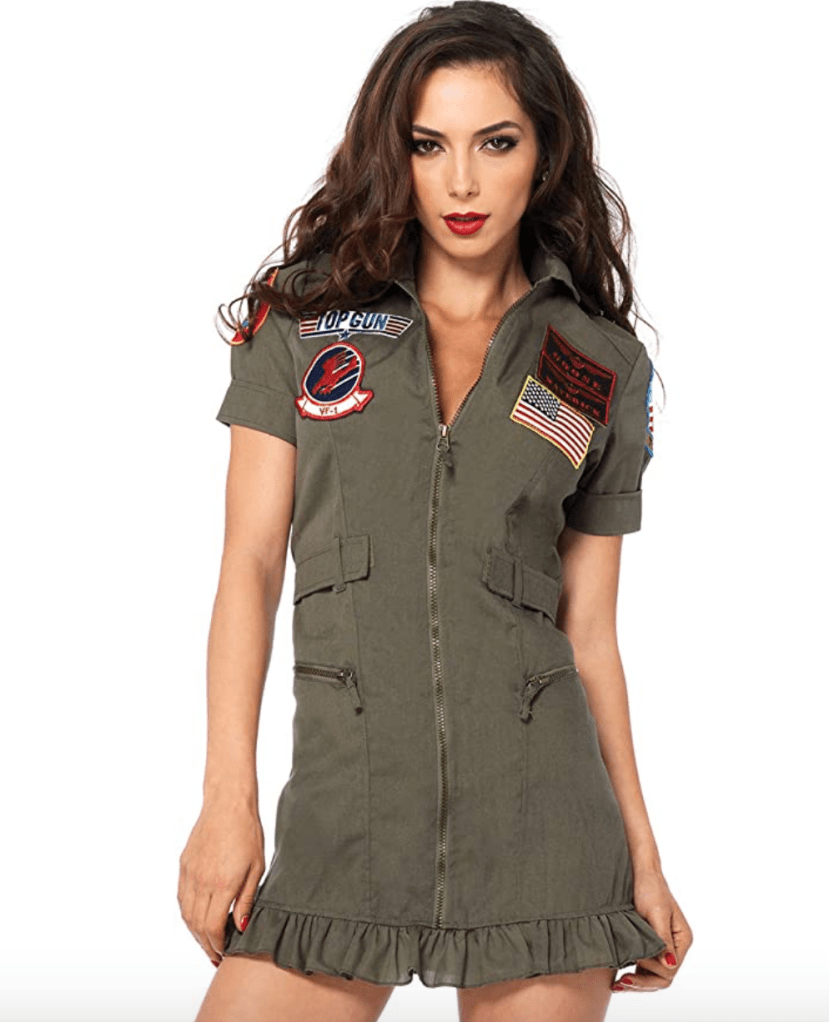 Tom Cruise's character Maverick has been a popular costume choice since the 1980s. But this year's box office hit Top Gun: Maverick reignited interest. "Fake mustaches, bomber jackets and aviator glasses make the ideal, minimal-effort costume, perfect for those obsessed with the franchise," says Loizou.
5. Characters from Stranger Things
Stranger Things has taken 2022 by storm, so we can anticipate many costumes inspired by the residents of the town of Hawkins this year. Series four introduced us to the Metallica-playing, Dungeons and Dragons-obsessed Eddie Munson, leader of the Hellfire Club.
"Eddie's grunge look can easily be replicated with a Hellfire Club shirt found on Amazon or an old rock concert t-shirt you have laying around, ripped black jeans and a denim vest," explains Loizou. Or, dust off that old HS cheerleading uniform from the attic and go as Chrissy (may she R.I.P.).
6. Elvis and Priscilla
Austin Butler portrayed the King of Rock in the recent Elvis biopic so well that online searches for 'Elvis costume' soared 335%. That means it's time to bust out the Aqua Net.
"Replicate Priscilla's iconic look with a '60s-inspired mini dress and sky-high bouffant hair," says Loizou. You can scour your neighborhood thrift shop or Salvation Army for plenty of vintage finds.
7. Barbie and Ken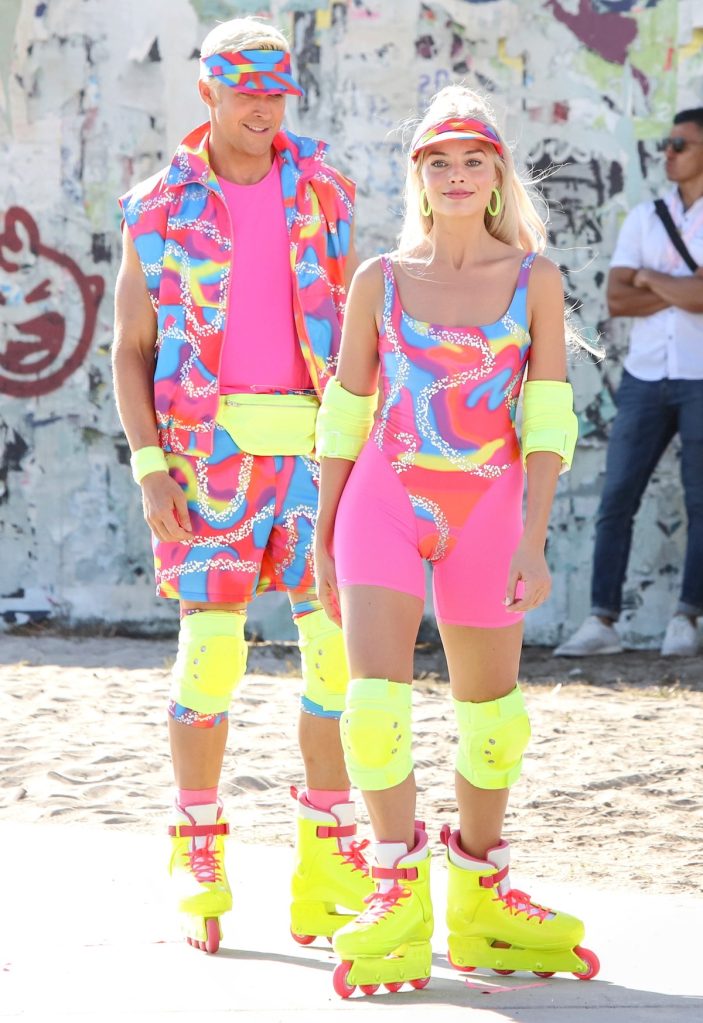 We already told you Barbiecore was trending, so why would Halloween be any different? This is thanks, in part, to Greta Gerwig's upcoming film starring Margot Robbie and Ryan Gosling. We can expect to see many couples dressed as the iconic plastic duo this Halloween.
"Whether it is matching neon rollerblading outfits or hot pink cowboy costumes, you can easily replicate a Barbie-inspired look," says Loizou. Just make sure it involves the color pink!
8. Danny and Sandy
Danny and Sandy from the popular '70s musical Grease (my personal favorite) or dressing like the Pink Ladies have always been a classic go-to on Halloween, and this year will be no exception—especially for fans who want to honor the late Olivia Newton-John.
"Black faux leather leggings, a biker jacket, red heels and matching red lipstick complete this look for Sandy, with Danny needing only a black tee, leather jacket and slicked back hair, with an optional D.I.Y Rydell cardigan," explains Loizou.
9. The cast of Euphoria
Euphoria is hotter than ever, so grab your bestie and dress up like Cassie and Maddy. All you need is colorful clothes and plenty of glitter.
"Fans are still talking about the show's iconic makeup and fashion choices, says Loizou. "They make for perfect group Halloween costumes, full of glitter, vibrant colors and Y2K fashion trends," she adds.
10. The Sanderson sisters from Hocus Pocus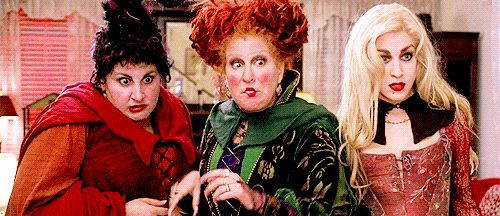 Last but not least, nothing says Halloween like the cult-film Hocus Pocus. Everyone's favorite witchy sisters return—this time to the small screen—with the film's long-awaited sequel on Sept. 30 on Disney+.
The Sanderson sisters are the perfect trio to dress as this Halloween, especially as searches for 'Hocus Pocus costumes' have risen 317% over the past three months. You can also find lots of decor and other items inspired by the movie, on Amazon or at places like Five Below and Home Goods.
Jené Luciani Sena is an accredited journalist and internationally-renowned bestselling author, regularly seen on national TV outlets such as Access Daily, Today and Dr Oz. Touted as one of Woman's World Magazine's "Ultimate Experts," she's a TEDTalk speaker and a busy Mom of 4.
Read more