I treated my bleached locks to a DIY coconut oil hair treatment, and here's what happened
Coconut oil is the ultimate beauty multi-tasker: it's a makeup remover, a moisturizer, a cheek highlighter, and even a hair treatment for frazzled locks. Because of its moisturizing and antibacterial properties, coconut oil makes an excellent hair mask, explains board-certified dermatologist Dr. Debra Jaliman, MD. Rich in vitamins and essential fatty acids, it nourishes the scalp while helping to remove excess sebum build-up.
When Dr. Jaliman told me that coconut oil is beneficial for all hair types (including, counterintuitively, greasy hair), this platinum blonde knew she had to try it. Frequent bleaching and heat styling tends to leave my hair dry and prone to shedding, and I wondered if the natural power of coconut oil might bring it back to life. Armed with knowledge from Dr. Jaliman—plus a good detangling brush and some Vita Coco Organic Non-GMO Coconut Oil ($8.99)—I set out to do my own coconut oil hair treatment at home.
Here's how the whole experience went down:
1Melt your oil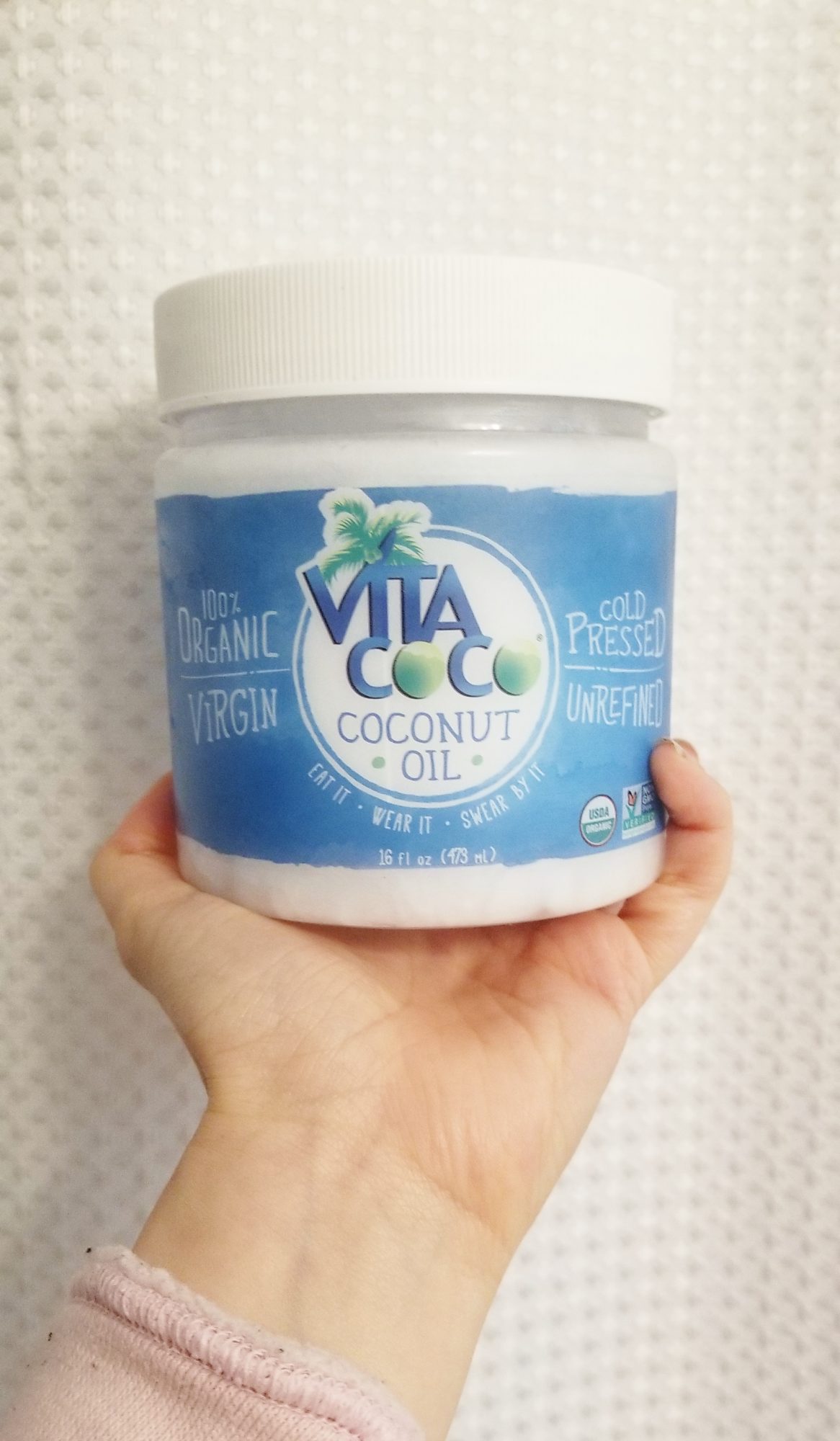 Let me start by saying that I always like to have a jar of coconut oil in the house because it can easily remove stubborn liquid liner and mascara, and leave my skin feeling smooth as butter. Because I already knew the power of coconut oil, I was more than eager to use it for a hair treatment, in hopes that it would have the same nourishing effect on my parched locks.
To start, I carefully melted coconut oil in a saucepan (on low heat, to avoid burning it) until it melted into a clear liquid. My hair is on the shorter side, so I only used about two and a half tablespoons. If your hair is longer, you'll want a bit more.
2Carefully apply oil to your scalp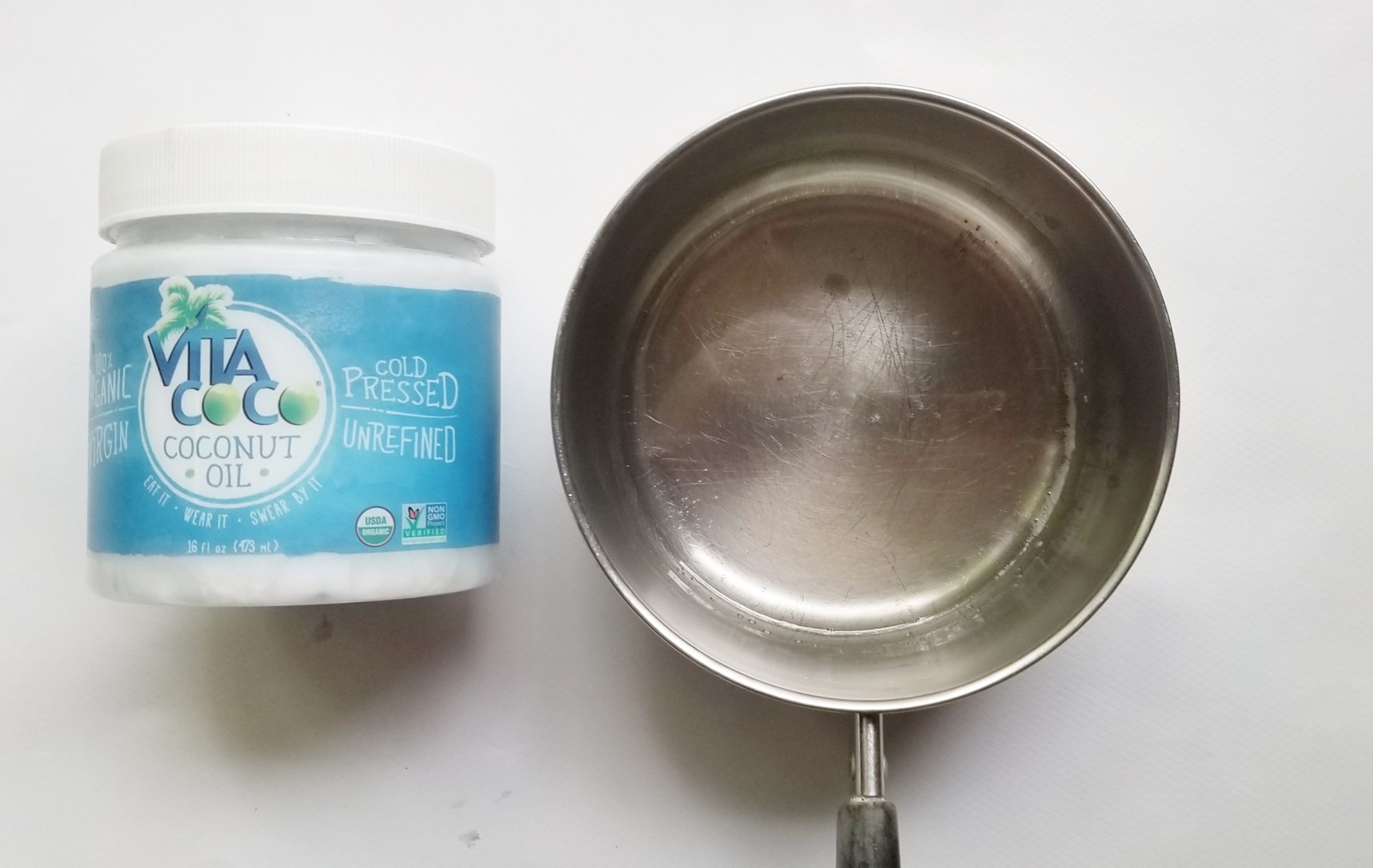 Once my oil cooled enough to apply without burning my skin, I used a small spoon to carefully drizzle it all over my unwashed hair, starting at the scalp. It's helpful to drape a towel around your shoulders during this step to keep from making a mess.
As you apply your oil at the scalp, use your detangling brush to distribute it evenly from the roots to the ends. Be gentle as you do this so you don't cause unwanted breakage.
3Let the coconut oil do its work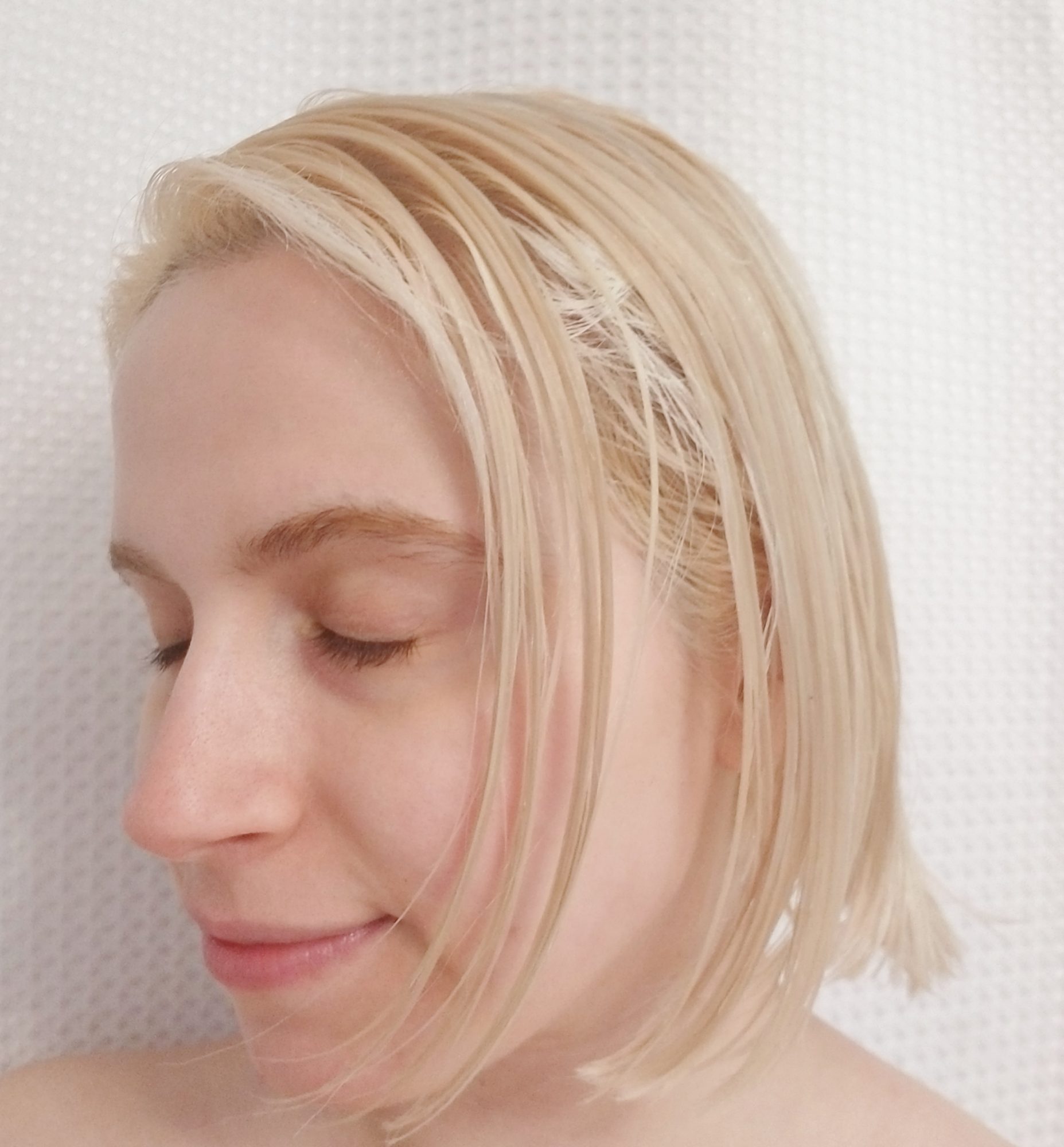 Once you've brushed the oil into your hair, tie your hair back with an elastic and leave it alone for about 30 minutes to an hour. As your hair and scalp soaks in all that glorious moisture, feel free to go out and do as your please without any embarrassment. I went grocery shopping with my treatment in, and no one seemed to notice.
4Finish with a clarifying hair rinse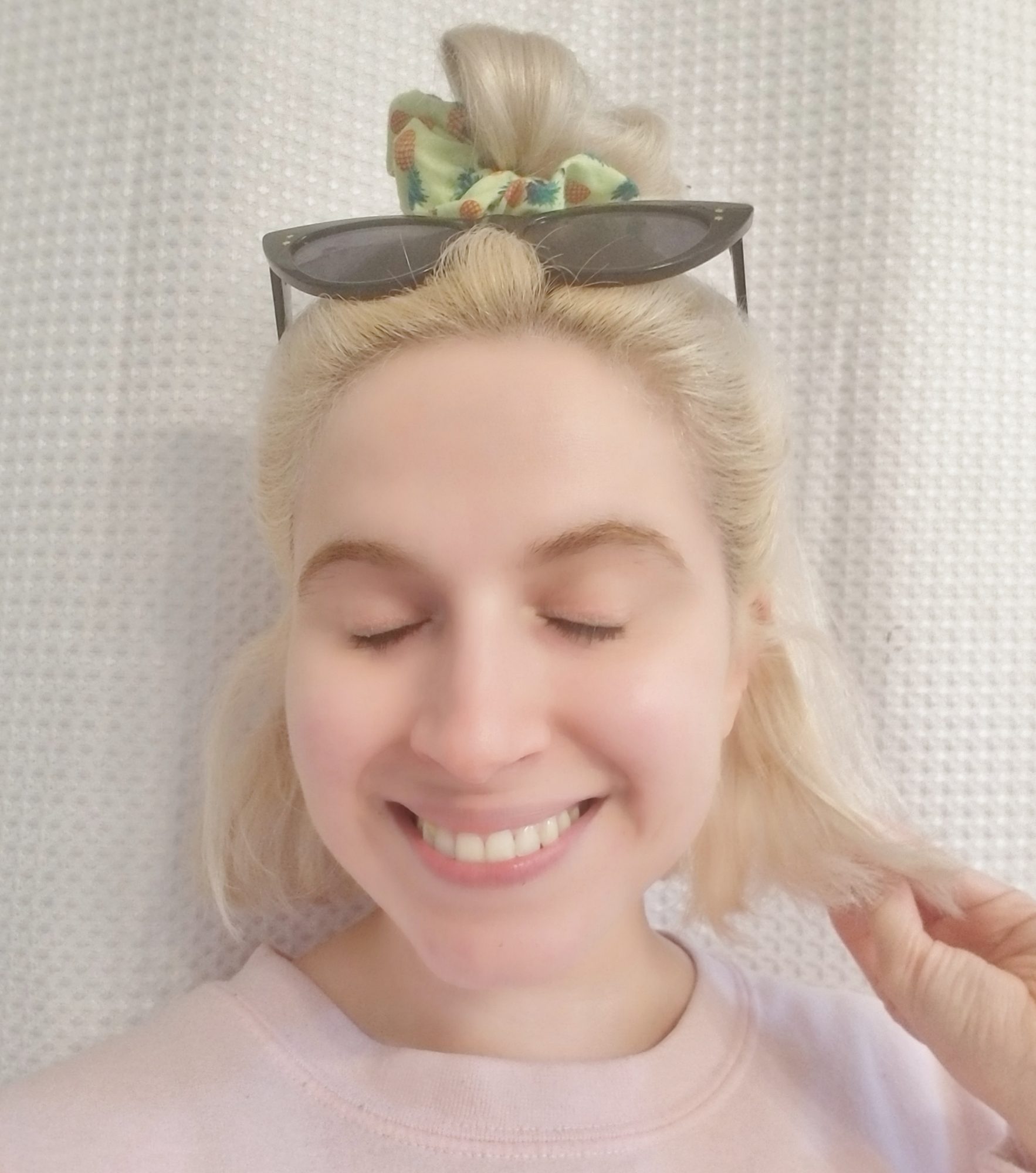 After an hour, when I was ready to rinse out the treatment, I brushed my hair one more time to make sure the oil was still evenly distributed from root to end. Then, I hopped in the shower. Getting out this much coconut oil definitely requires a good clarifying shampoo, or even two. However, you'll also want to follow up with a hydrating conditioner so that you don't strip moisture from your hair. Since I put my hair through a lot, I let it air dry. Once it dried a bit, I sprayed it with leave-in-conditioner to seal in the moisture I received from my treatment.
When my hair completely dried, I was more than impressed with how much stronger it felt. While I regularly use leave-in-conditioners without doing any oil treatments, they've never left my hair feeling this strong and thick on their own. I will definitely use the coconut oil treatment more often, especially when it's time for that weekly clarifying shampoo.
Bottom line: Should you try a coconut oil rinse? Definitely. Dr. Jaliman says that since coconut oil is a lighter oil, it won't make your hair hair feel any greasier. Instead, coconut oil actually helps lift oil from scalp—provided you don't use too much, and you shampoo it out thoroughly afterwards—making it a great tool for those struggling with oiliness on a daily basis.