Dita Von Teese looked super luxe in a satin jumpsuit, and here's how you can cop her style
Dita Von Teese just finished touring the country with her burlesque show, The Art of the Teese (how's that for a pun?), and she's back to living her daily life of dressing as a Victorian goddess. The woman who wrote the literal Guide to Eccentric Glamor knows a lot about unique style, and we trust her to be anything but boring. So when Von Teese stepped out in this sultry satin jumpsuit at the Panthère de Cartier party in Los Angeles recently, we immediately felt the urge to go find one for ourselves.
Looking like the glam-goth icon we know and love, Von Teese paired her Ulyana Sergeenko jumpsuit with a pair of gem-encrusted pumps and a Kentucky Derby-worthy headpiece — complete with a veil! — for a look that has us rethinking our summer wedding wardrobes.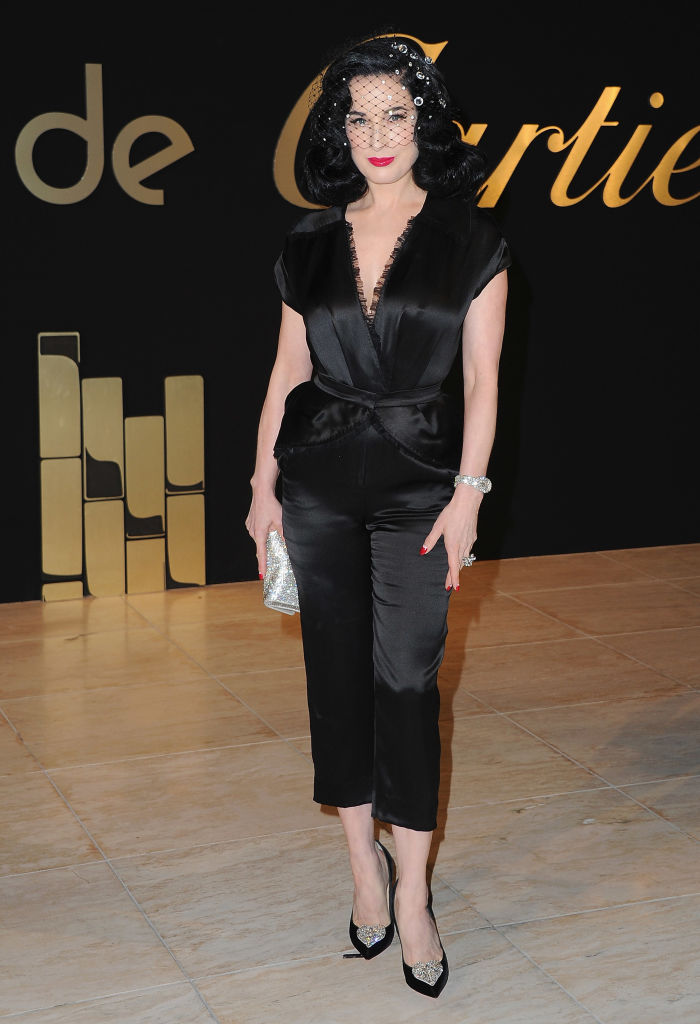 Want to slip into a look like Dita's for your next formal event? Here are some seductive jumpsuits that will help you to channel your inner Dita Von Teese:
1. ASOS Jumpsuit in Satin with Cold Shoulder & Eyelash Lace Detail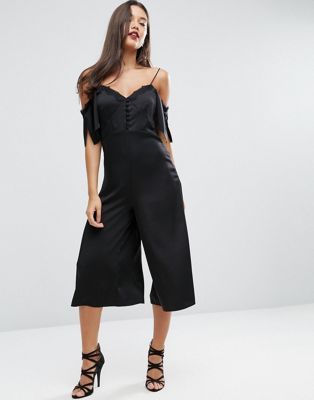 This is soooo Dita, and the best part? It's on sale for $30!
2. Satin Apron Culotte Jumpsuit from Urban Outfitters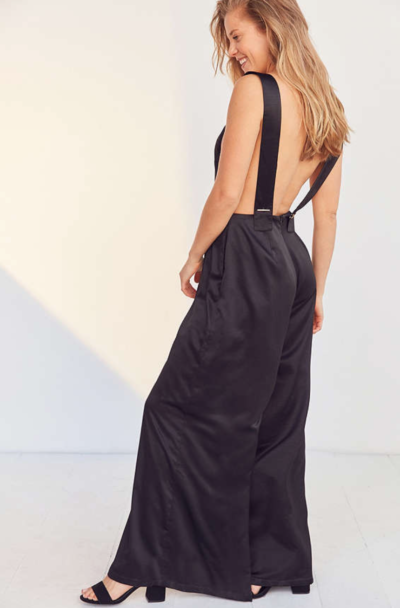 A little bit more loose than Dita's, this open back gives it a sexy edge. Find it at Urban Outfitters for $190.
3. Express Satin Jumpsuit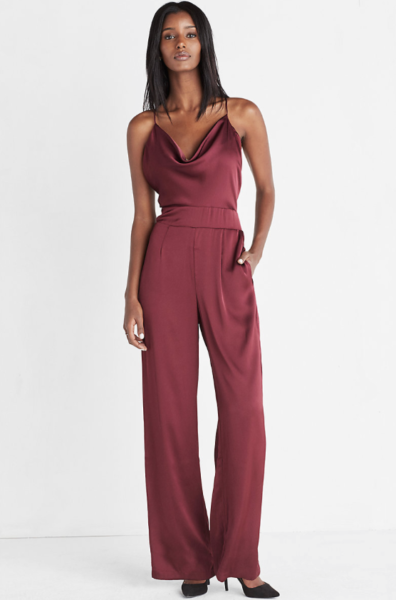 Though it's not black like Dita's, we're sure she wouldn't have a problem with this berry red that's $98.
4. The "Rope Em In" Satin Jumpsuit from Nasty Gal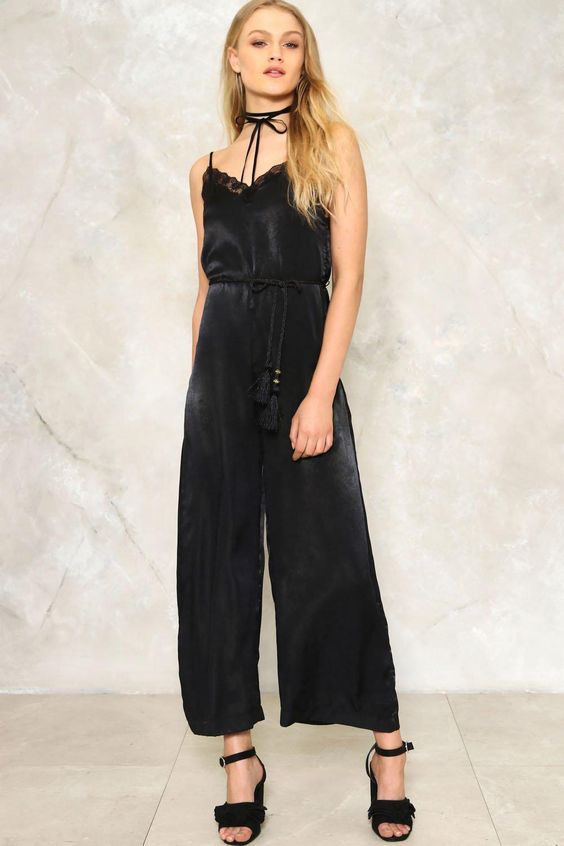 Super sexy. This one's also on sale for $30. Hooray!
5. Ruffle Satin Jumpsuit from ASOS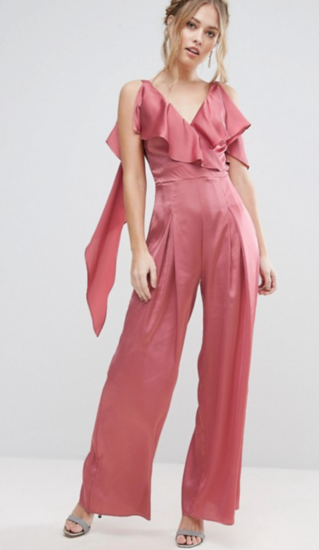 This rose color is gorgeous and the feminine beauty of it is SO Dita. This one's $119.
6. Bebe Lace Trim Jumpsuit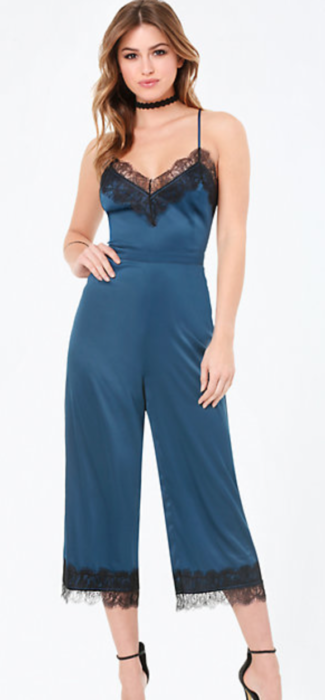 This one is definitely Dita-level sexy. And it's also on sale for $124.99.
Now get on out there and make Ms. Von Teese proud.