Dita Von Teese transformed into Grace Kelly with her latest Old Hollywood outfit
One of the things we love most about Dita Von Teese is her impeccable fashion. And in her latest glam throwback look, Dita channeled the iconic Grace Kelly. Enjoying a night out in London, Dita put together a gorgeous black-and-white outfit that instantly reminded us of the classic Hollywood star in one of her most famous roles. This combination of silhouette, fabric, and color was a lovely homage to Grace Kelly in her performance as the (appropriately!) very fashionable Lisa Fremont in Alfred Hitchcock's masterpiece Rear Window – and OBVIOUSLY we are loving it!
Here's Dita in her Hitchcockian look…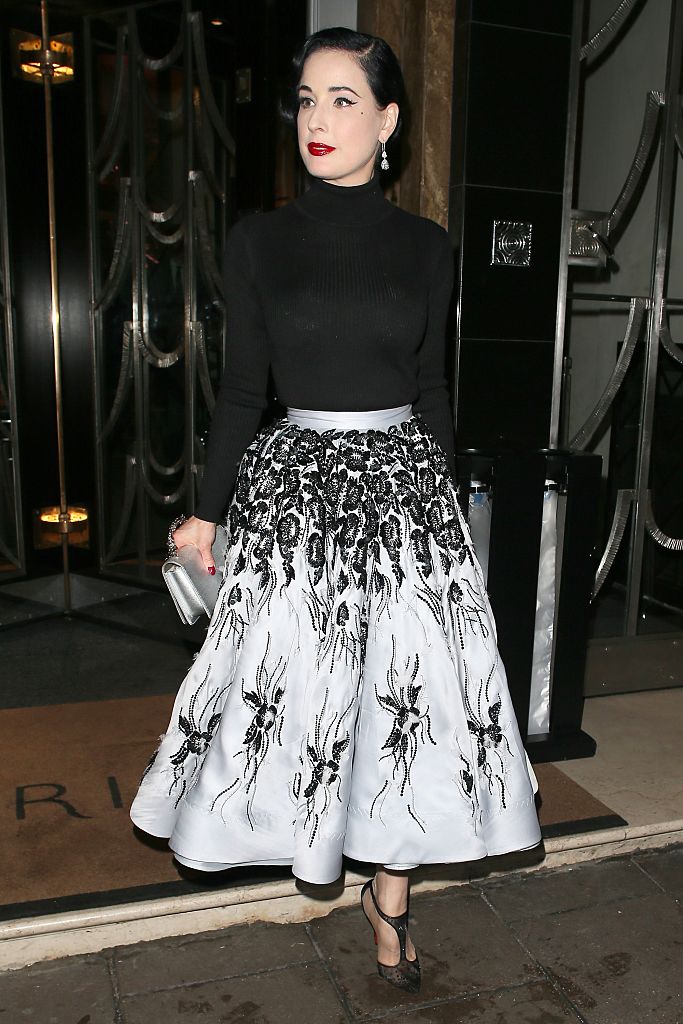 …and here's Grace in costume for Rear Window.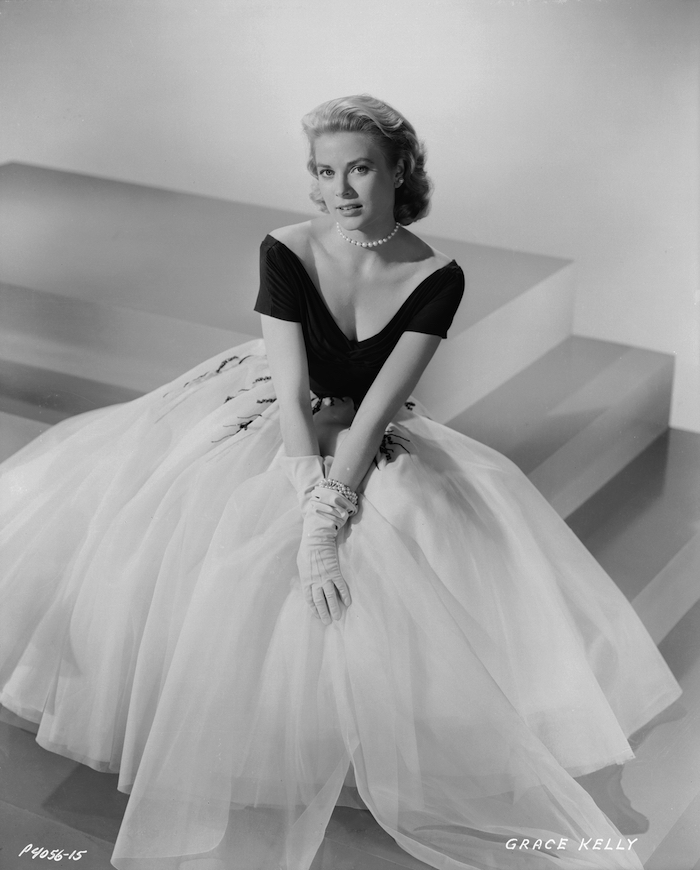 What it looks like IN ACTION!
Released in 1954, Rear Window stars Jimmy Stewart as L.B. "Jeff" Jeffries, a photographer with a broken leg, and Grace Kelly as Lisa Fremont, his fashionable socialite girlfriend.
Jimmy and Grace in character.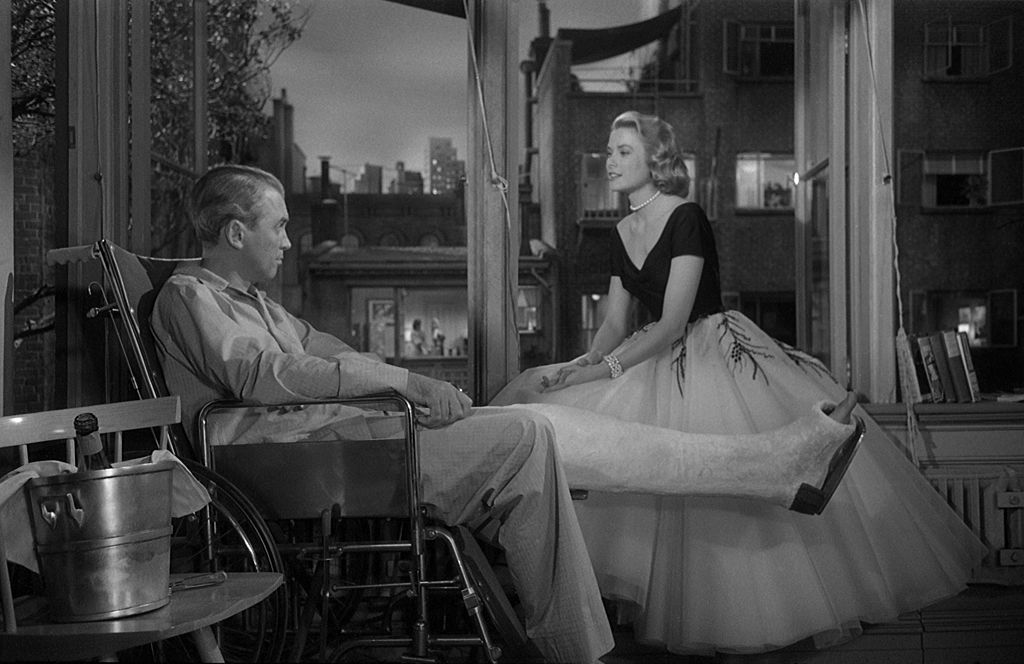 Without giving too much away, this Hitchcock masterpiece follows Jeff and Lisa as they slowly obsess over the goings-ons of his neighbors and their dark mysteries. Considered one of Hitchock's best, Rear Window is often cited as one of the greatest movies ever made, too.
But back to the fashion!
Kelly's original costume for the film was created by famed Hollywood designer Edith Head (and longtime Hitchcock collaborator). It pretty much defined the height of mid-'50s glam. So, we can totally see why Dita would be drawn to this iconic look.
For funsies, here they are side by side!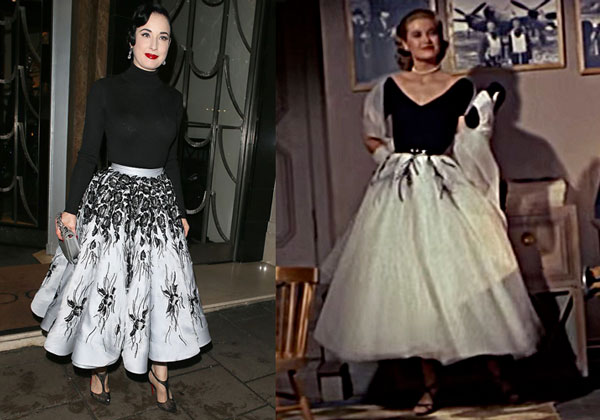 Obviously, Dita is rocking a longer sleeve and higher neckline, but there's no denying the similarity in their overall appearance. The detailing in her skirt clearly takes inspiration from Grace Kelly's Rear Window outfit. But it also takes the design to a more ornate level, and we love that.
We're curious to see what other Old Hollywood stars like Grace Kelly Dita will channel next!