One of Disney's scariest villains is going to be at Disneyland this year
Summer's not even over, but we already have some really exciting news about a very villains-friendly holiday in the fall…
The Headless Horseman will be making an appearance at Disneyland during Mickey's Halloween party!!!!!
For those of you who aren't familiar with him, the Headless Horseman of Sleepy Hollow is from Disney's The Adventures of Ichabod and Mr. Toad, and he's one of the greatest Disney villains of all time.
Here's what the classic Headless Horseman, scary king of the villains, looks like:
And here's the seriously creepy HH stalking down Main Street at Disneyworld: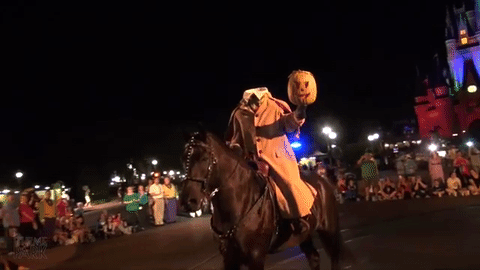 He'll be riding through the heart of Disneyland during Halloween Time — September 9 through October 31.
Mickey's Halloween Party guests get to participate in trick-or-treating, witness the "Halloween Screams" fireworks, and revel in the fact that they're at Disneyland. At Halloween time. Eating candy and having the best time ever.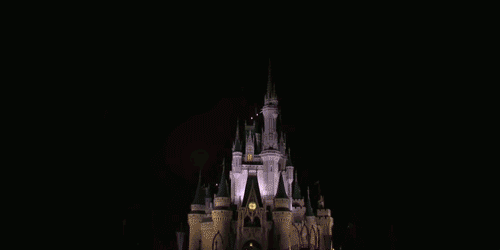 The Horseman has galloped through Disney World in the past, but this will be the villain's first visit to Disneyland.
These are the specific dates of Mickey's Halloween Party, you know, for those of you who like to plan ahead:
Friday, Sept. 23; Monday, Sept. 26; Wednesday, Sept. 28; Friday, Sept. 30; Monday, Oct. 3; Wednesday, Oct. 5; Friday, Oct. 7; Monday, Oct. 10; Wednesday, Oct. 12; Friday, Oct. 14; Monday, Oct. 17; Wednesday, Oct. 19; Friday, Oct. 21; Monday, Oct. 24; Wednesday, Oct. 26; Saturday, Oct. 29; and Monday, Oct. 31.
Tickets for Mickey's Halloween Party are already on sale, so WHAT ARE YOU WAITING FOR?
https://www.youtube.com/watch?v=HmvCbFd3kPk?feature=oembed