Disney's super feminist new Nutcracker trailer is giving us so many Tim Burton vibes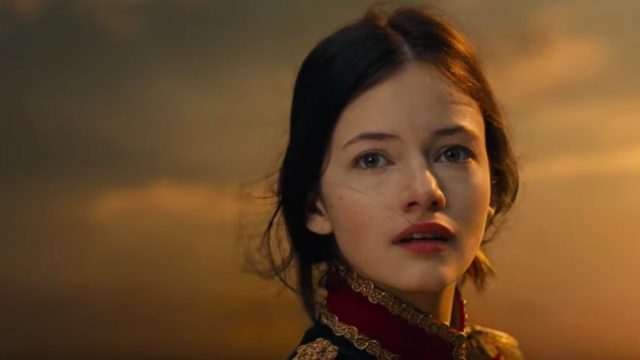 If you loved Disney's Beauty and the Beast remake and are also a Tim Burton stan, then we have a feeling you're going to be obsessed with Disney's latest trailer for the live-action The Nutcracker and the Four Realms.
The film, directed by Lasse Hallström (Chocolat) and Joe Johnston (Captain America: The First Avenger), stars newcomer Mackenzie Foy. It takes the fantasy story/ballet of our childhoods and turns it into an epic battle between the powers of good and evil—and it seems as though it all rests on the shoulders of one determined girl (aka Cara, played by Foy).
The movie also stars an (almost unrecognizable) Keira Knightly as the Sugar Plum Fairy and Helen Mirren as the ominous "Mother Ginger." And if all that weren't exciting enough, the trailer is giving us major Tim Burton vibes, in the best way possible.
https://www.youtube.com/watch?v=a2vmAttpgrg?feature=oembed
And yes, that is a super creepy/cool cover of No Doubt's "Just A Girl" you're hearing. If you're curious/need the single for yourself, it's by New York-based singer/songwriter Brix (Sophie Dupin), and will be available everywhere you can stream and buy music on Friday, August 10th.
The Nutcracker and the Four Realms comes out November 2nd, and we're basically already in line.