Disney's 2017 wedding dress collection is here and it's even more gorgeous than we thought
Disney fans and brides-to-be prepare to get excited! Disney's 2017 wedding dress collection was just released, and all the dresses are even more beautiful than we could have imagined!
All of these dresses are seriously enough for anyone to feel like a total princess on their big day!
Created by designer Alfred Angelo, these dresses are more bridal than Disney princess, but you can definitely see the hints of each princess they're inspired by in each design. The collection includes dresses inspired by Disney princess from all throughout Disney's history.
While this is just a sneak peek and the dresses won't be available to purchase for a little while, we are nonetheless totally excited!
Here are some of our personal favorites below:
1. This Tiana-inspired dress is as princess as it comes.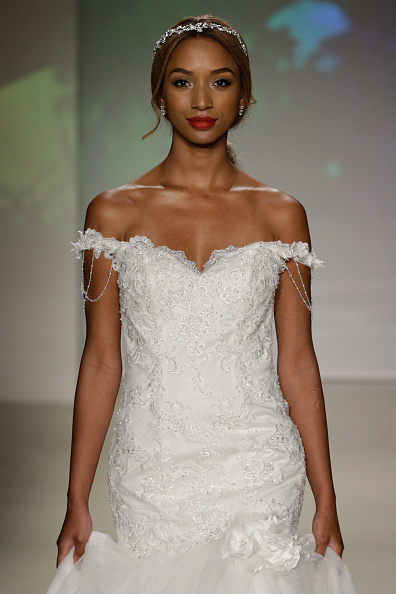 2. Elsa's regal gown is as beautiful as a snowstorm.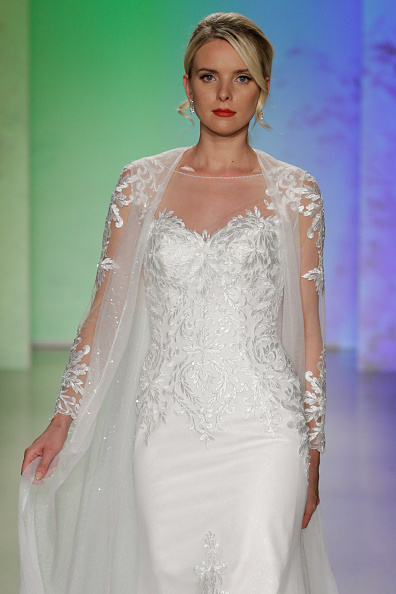 3. Our favorite Ariel-inspired dress has a mermaid detail we're obsessed with.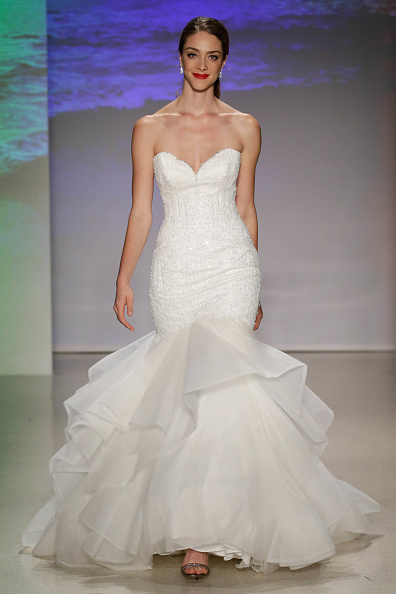 4. The shoulder detail on this dress is perfectly reminiscent of Pocahontas' costume!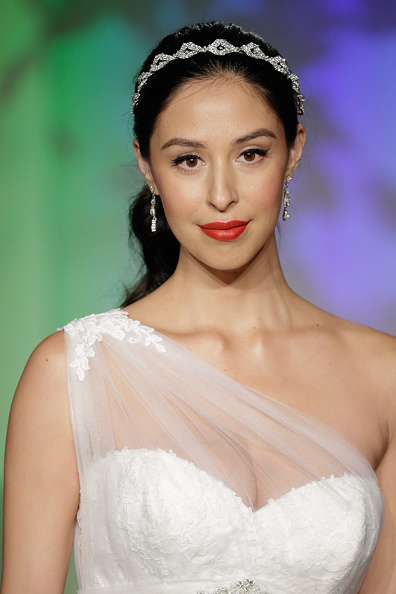 5. This sleek and sexy lace dress is inspired by Mulan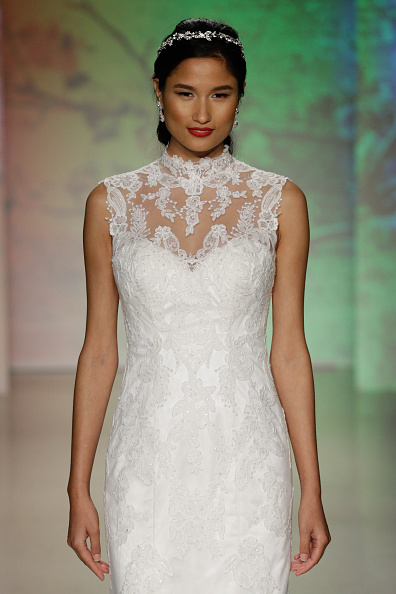 6. And this Aurora-inspired dress is will get you right in the princess mood.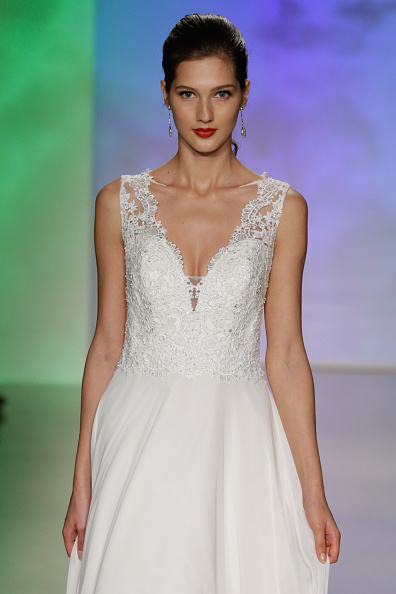 If this collection is anything like the Angelo's 2016 collection, we can also expect gorgeous photos with the models rocking the dress in their specific princess inspired backgrounds on his website in the next coming year. They're seriously fun, and we can't wait to take a look! In the meantime check out the full collection as seen on the runway here and a video of the fashion show below:
https://www.youtube.com/watch?v=tfbMm2G2ZIk?feature=oembed