Our first look at Disneyland's newly redesigned Tower of Terror is here and oh wow
On the off chance you're not completely up-to-date with the most recently Disneyland news, here goes: Earlier this year, the Anaheim, California theme park closed down The Twilight Zone Tower of Terror to make way for a Guardians of the Galaxy attraction. While the ride itself will be like, 99% the same (you know, you go up, and then you go doooooown), the look and theming of the whole ride will switch over to be Star Lord centric.
Not like that's a BAD thing, because the more Star Lord, the better.
However, this news was heartbreaking for many who absolutely loved the charm (and the spooks) of the OG Hollywood Tower Hotel. But you know what Walt Disney always used to say: "Disneyland will never be complete as long as there are more Marvel movies out there that we can incorporate into our theme parks!"
Okay, Walt never said that, do not quote that, but you get the idea.
Disneyland is chugging right along with their progress on Guardians of the Galaxy: Mission: BREAKOUT. There's been scaffolding up for the past few months, hiding the attraction's exterior as workers totally revamp the building.
It appears as if everything is coming along nicely, and now a few pieces of the bland, tan tarp are down to reveal what the building now looks like. And, oh wow. This is not the Tower of Terror we're used to seeing in California Adventure.
https://www.instagram.com/p/BQTr0wwBKtB
https://www.instagram.com/p/BQTwuKujfAs
https://www.instagram.com/p/BQTlzcGBhPa
At least this IRL building looks a whole lot like the concept drawings we've been seeing.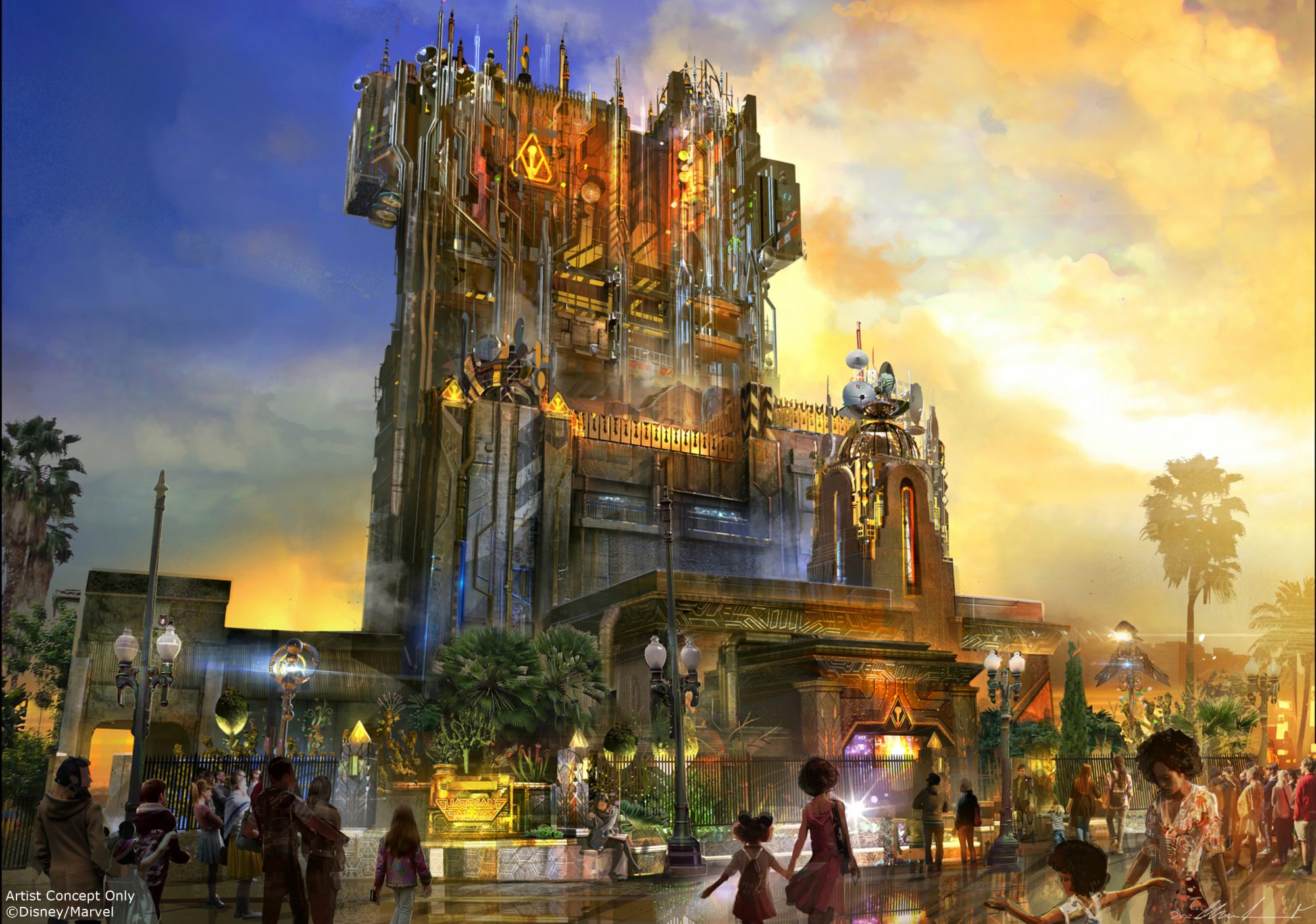 If you're suddenly riding an up-and-down wave of emotions, just wait until the rest of the building is unveiled. Mission: BREAKOUT is expected to open this summer at Disneyland's California Adventure.