Disney is trying to buy Disneyland Paris because they surprisingly do not own it already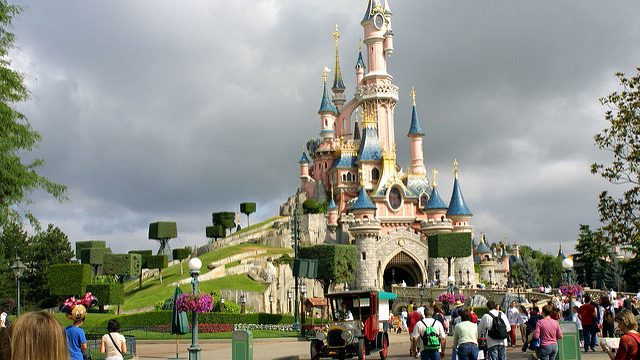 Disney is very good at buying things, like Pixar, Star Wars, and Marvel, just to name a few of our favorite things. We're also pretty happy when they buy things, because that means more Disney things for us, so it's always a win-win situation. Disney is getting ready to buy something else right now, and while it sounds really great and awesome, it's also making us scratch our head a little:
First question: What? Second question: Um, back up a second, what do you MEAN Disney doesn't own DISNEYLAND Paris?
Well, once upon a time, Disney decided not to keep full ownership over Euro Disney for financial reasons, but let's not get into it here because MATH IS HARD. This has just been the standard Disneyland Paris norm for the last two decades, but now, The Walt Disney Company is set to change that. According to Variety:
Disney said it intends to launch a tender offer to scoop up the remaining shares that it does not own in order to take full control of its European theme park.
Disneyland Paris shares are divvied up between a few different companies, and Disney is looking to specifically buy out one investor, Kingdom Holding Co. With buying them out, Disney would then have control over 85.7% of the park — and enough to have FULL control over it.
After this buy goes trough — and it's expected it will — Disney then plans to invest upwards of a billion dollars in the European park. So, if you've ever fancied a trip to Paris to check out what this Disneyland has to offer, you might want to start checking into flights. Sure sounds like Disneyland Paris is about to get MORE magical.