We've got an opening date for Disneyland's new "Guardians of the Galaxy" ride and we're screaming already
The ongoing up and down emotional ride of feels we have about the now-closed Tower of Terror and soon-to-open Guardians of the Galaxy — Mission: Breakout continues. But in a good way this time, because now we've officinally got a Guardian ride opening date for the sure-to-scream attraction.
No use continuing to cry over the Hollywood Tower Hotel. Rocket Raccoon wouldn't like that. Now go ahead and mark this down in your iCalendar:
Mission: BREAKOUT opens up on May 27th, 2017.
Disneyland has also revealed the ~plot~ of the attraction (Disney rides have plots, you know). With Mission: BREAKOUT:
This new adventure blasts you straight into the Guardians of the Galaxy story for the first time ever, alongside characters from the blockbuster films and comics. As you help Rocket bust his pals out of the Collector's Fortress, you will experience randomized ride experiences complete with all-new visual and audio effects and music inspired by the popular film soundtracks. You never know which adventure you will get!
[whispers] So it's basically exactly the same as Tower of Terror, but swap out the ghosts and put in Groot instead. Not like we're complaining too much about that.
The opening of this attraction also kicks off a brand new summer event at Disneyland. You can't just open up a Guardians of the Galaxy themed ride without a whole bunch of other Marvel stuff, right? As the Disney Parks Blog reveals, Disneyland will host a Summer of Heroes event, and it already sounds hella epic.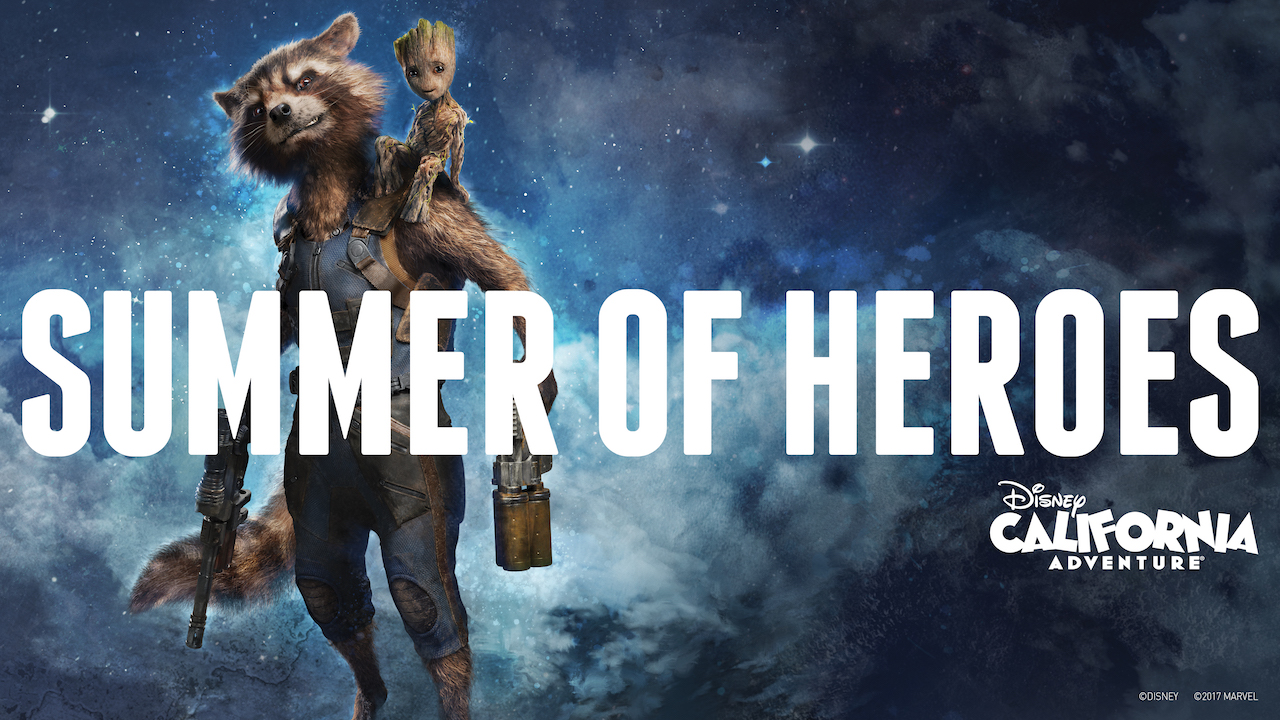 Since this is Star Lord we're talking about, yes, there will be random dance parties throughout the day in California Adventure's Hollywood Land and also Avengers Training Initiative with Black Widow and Hakweye. You can stop and snap pictures with all these heroes (including Captain America and Spider-Man, who are known to hang around the Hyperion Theater), and brace yourself for this next one because:
?You can meet Groot?
Now that's the kind of meet and greet you wait a lifetime for.
Disneyland's Summer of Heroes kicks off on May 27th and runs through September 10th. Don't miss it.