You can soon snag a gold-dusted churro at Disneyland, so get ready to feel fancy AF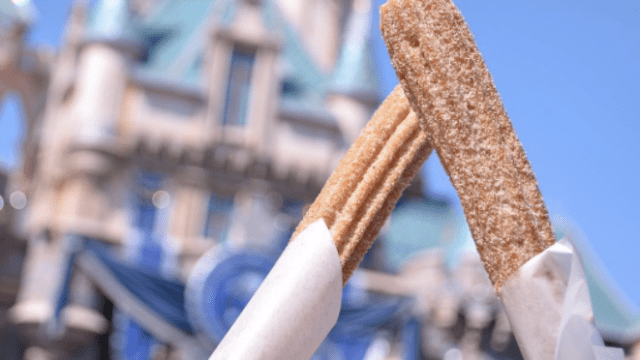 Wow, you might think you're living a life of luxury getting a prime FastPass for Space Hyperspace Mountain, but you haven't LIVED until you've eaten a gold-dusted churro on Main Street U.S.A. Because Disneyland continues to roll out things that make us go, "please, take our money, thank you," you will soon be able to snag a delicious churro LITERALLY covered in gold.
If you listen closely, you can hear Instagram getting excited about this.
https://www.instagram.com/p/BJq6reEgg3u
This year, Pirates of the Caribbean (the ride) is celebrating its 50th anniversary. The classic attraction first opened in Disneyland in 1967 and has been delighting guests who take to the high seas for some swashbuckling adventure ever since. (History time! The attraction was not an opening day attraction for Disneyland, and the same ride wouldn't open in Disney World until 1973. The movie came out in 2003. The more you know.)
In celebration of this, New Orleans Square is getting a little makeover (just like Fantasyland received for Beauty and the Beast) and the whole area is getting a fun pirate twist. This means more pirate-themed food, entertainment, and merchandise. Also, gold-dusted churros because WHY NOT?
Starting on March 17th — one day before the official anniversary of Pirates — the churro cart in New Orleans Square will start selling these delicious, fancy churros, for a few doubloons. Or $4.25.
https://twitter.com/udfredirect/status/841419888023474176
Churros are already pretty golden (and delicious) but just the thought of snagging one of these treasures has us pumped. false false false
These GOLDEN churros will only be around for a limited time, so if your dream is to eat a golden churro while watching the fireworks, you better act fast to capture that moment for Instagram. Golden churros don't turn up every day, you know.