You can visit Disneyland on Google Maps Street View now — Dole Whip, sadly, not included
When Google Maps launched Street View, everyone was impressed that they could look at a map and say, "Hey, that's my house." The novelty has since worn off, but now it's been replaced with a new obsession: The Google Maps Street View for Disney Parks. Google announced today, March 6th, 2018 that Disneyland and Disney World are now searchable on Google Maps Street View. It's like visiting a Disney park, minus the Dole Whip.
Using the Street View function, you can start your tour of Disneyland here, or jump into Disney World somewhere near Epcot or the Magic Kingdom or Disney's Animal Kingdom. For those of you who like to exhaustively search through Yelp and Trip Advisor reviews before booking a vacation, you can glance at the Street View images from a Disney Parks hotel (like Disney's Caribbean Beach Resort), and make sure it's up your alley before booking.
The new Disney Street View function is especially great for scoping out new areas of the park that many visitors have yet to see, like the new Guardians of the Galaxy attraction or the Pandora — The World of Avatar-themed area.
As soon as Disney World unveils the new Toy Story Land and Disneyland does the same for Star Wars Land, we'll be ALL OVER those Google Map images. Don't worry, we already checked and no, you can't see the construction zones for either land on Street View.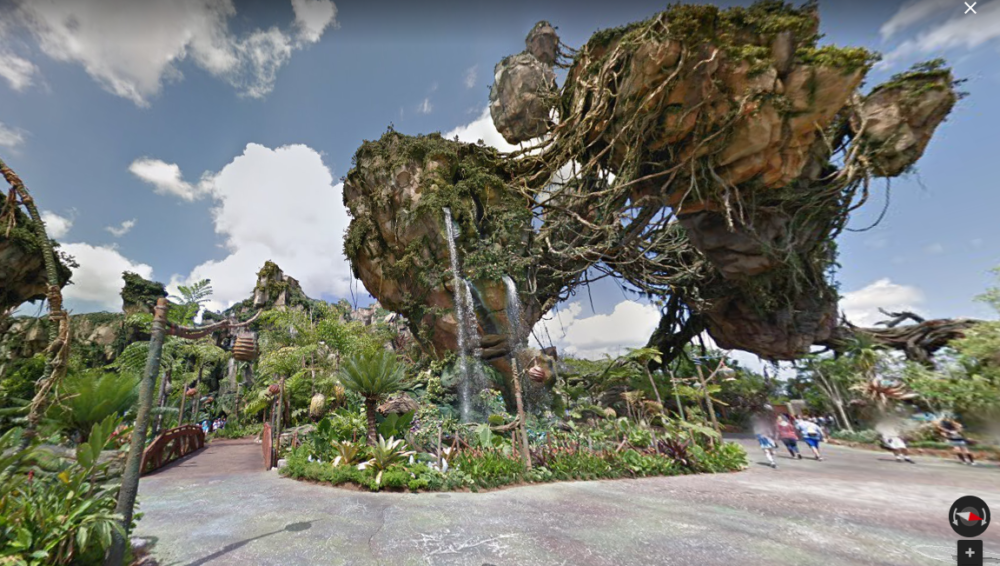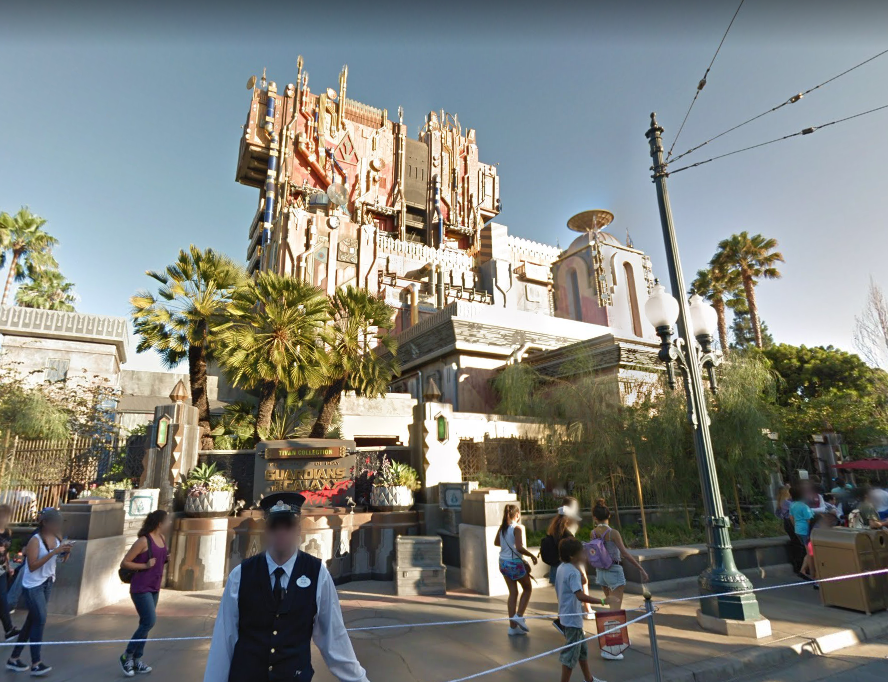 If you've never been to a Disney Park, or it's been a minute, or you just really love Disney (same), spend an hour (or an afternoon) clicking around the maps — if nothing else, it's just wildly relaxing.