Disney World just slyly changed the name of one of their parks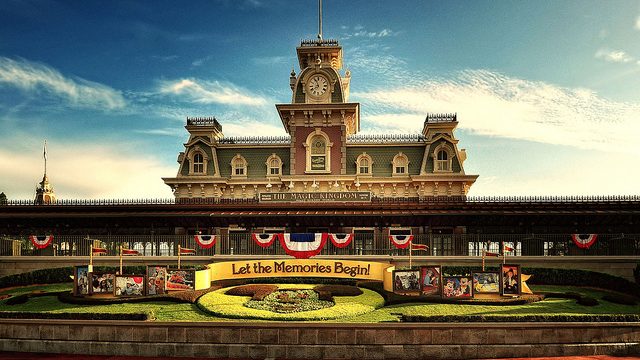 Over the years, many (many, many) things have changed at Walt Disney World. Things change absolutely every single day, so after a while, you kinda stop noticing them. It's just a thing that happens at the happiest place on Earth.
Sometimes these changes are big, sometimes the changes are little. Sometimes, the change is actually so little, but it ends up being kinda a HUGE change. And you might not even realize it. Just the other week, Disney World just up and changed the name of Magic Kingdom. 
Notice anything, say, a little bit different?
https://www.instagram.com/p/BSeMkuTAYgs
It's okay if everything looks a-okay, but The Magic Kingdom is no longer The Magic Kingdom. It's just…Magic Kingdom.
Okay NOW do you see it? The THE is gone!
For 45 years, The Magic Kingdom was The Magic Kingdom, and just recently, Disney went ahead and changed the wording on the train station. "The" is gone. Why? Good question, unfortunately, IDK, because no one invites me to those important Walt Disney World meetings. ¯_(ツ)_/¯
This change has been slow going across Magic Kingdom, and not all of the signs reflect the loss of The.
More than likely, this change is just a formality to the park, not because of any life-changing Mickey Mouse reason. You can certainly still say "the Magic Kingdom." But it's no longer THE Magic Kingdom, you know? It's just, ~Magic Kingdom~. Still just as magical, only now missing a definitive article ? .