Disney World did something it's never done before to honor the Orlando victims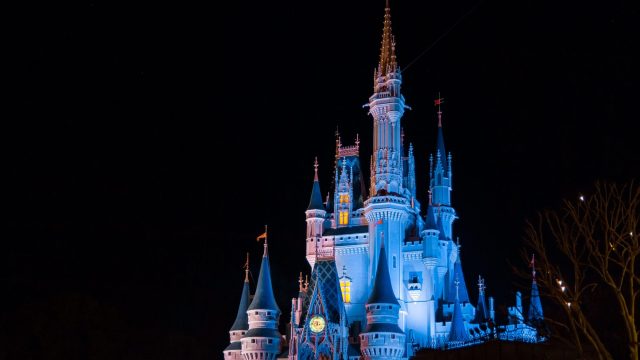 Over the past week, Disney World has shown its true colors loud and proud: red, orange, yellow, green, blue, and purple.
Following the events of the Orlando shooting at the Pulse nightclub, which left 49 dead and dozens more injured, the entire Orlando community has come together out of love and support. Countless memorials and vigils have taken place over the past week, and Saturday night, an incredibly touching one happened at the happiest place on earth.
Though a completely unofficial event — meaning that Disney World did not have a hand in organizing it — thousands gathered in front of Cinderella Castle just before midnight to honor the Pulse victims. They had colored glowsticks and LED candles with them, and were waiting for the end of the park's "Kiss Goodnight." The "Kiss Goodnight" is Magic Kingdom's way of announcing that the park is officially closed and everyone should go home.
false
But the Magic Kingdom didn't close right away Saturday night. Immediately following the "Kiss Goodnight," Magic Kingdom silenced Main Street U.S.A. for 49 seconds. One second for every life lost the following week. It is no easy feat to completely quiet the Magic Kingdom, and while moments of silence have happened before, the music never goes out (you can still faintly hear Tomorrowland off in the distance).
Though completely silent, the message was loud and clear, as rainbow colors were projected onto the walls of the castle.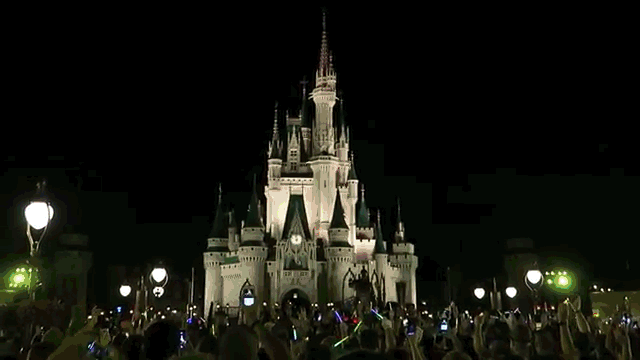 Disney, remember, did not sponsor this event, but they clearly supported it 100%, from the prolonged moment of silence to the color-changing castle. They even handed out rainbow Mickey Mouse pins to guests as they exited the park, and according to Twitter, let working cast members leave their location to go participate in the vigil, too. false
You can watch the full "Kiss Goodnight" below, the moment of silence starts at 5:20. Do you have some tissues handy? You probably should. https://www.youtube.com/watch?v=esUXI4WGIzI?t=3m