Here's how Disney World is keeping guests entertained since they closed down all the theme parks for Hurricane Irma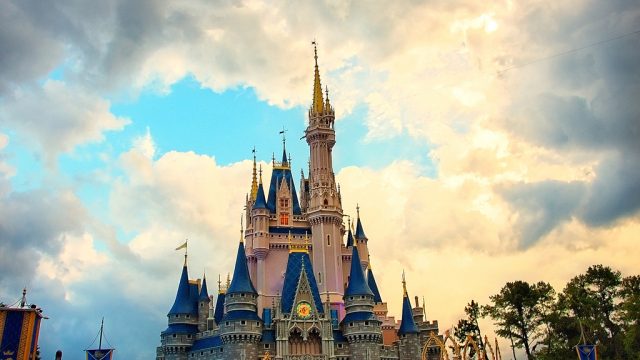 Unless you've somehow avoided the news for the past week, you know that there is very intense hurricane traveling through Florida right now. While it was downgraded from the most severe Category 5 before it made landfall in the Sunshine State, for the safety of all guests and cast members, Disney World decided to close down its theme parks for not one, but two days.
In Disney World's 46 year history, this is an unprecedented event. While the park has closed down for the day in the past due to hurricane weather, it's never closed for two days. Millions of people visit each year, and on the eve of a hurricane, it's not like Mickey Mouse can just send everyone home.
So, what do you do with all the guests visiting for a Walt Disney World vacation when you have to tell them they can't actually go to Disney World?
That's what Disney had to figure out — and figure out fast. From the looks of social media, they completely went above and beyond delivering great service for all those holed up at the hotels. Because who isn't going to have fun watching Donald Duck do a fashion show in one of the resort gift shops? It appears as if every resort had a cast of characters (literally) on hand to help lighten the mood, whether it was stop of pictures, "helping" guests behind the front desk, or playing games. false
false
If characters  aren't your thing, Disney also had games, arts and crafts, and trivia throughout the resorts.
Oh, and can't forget the furry friends taking shelter from the storm. Some resorts had PUPPY PARADES and DOGGIE TALENT SHOWS.
Guests were also well-fed throughout the ordeal. It looks like Disney completely slashed dining prices, making everything hella reasonable for families needing to stock up on food for 48 hours.
Disney — along with all of Florida — still has a long way to go before Irma completely passes through the state. Stay safe everyone.