Here's what it looks like when Disney World is demolished (to make way for Star Wars Land)
In case you haven't heard, because you were banished to the middle-of-nowhere Jakku for the last few months of your life, Star Wars Land is coming to both Disneyland AND Disney World. Both these lands will be very similar when it comes to layout and what's inside, but their construction process could not be more different. Disneyland's Star Wars Land will be located in what was once just regular storage and parking space behind Thunder Mountain, so there's not too much to take down and destroy…
As for Disney World, they're actually knocking down buildings and destroying things to make way for the Millennium Falcon.
Construction is underway on both of these new lands right now, and while we don't have a whole lot of information on their progress, we can now at least see where they are in the process. Disney World is currently bulldozing lots and lots of things at Hollywood Studios, and it is a crazy sight to see.
Earlier this year, the Back Lot area of Hollywood Studios (including the Streets of America, the Back Lot Tour, and the Lights, Motors, Action Extreme Stunt show) was closed to make way for Star Wars (and don't forget Toy Story Land!!) and now the buildings and structures are coming down. Usually, when Disney sets out to change something, they just add on and refurbish; in this case, it's an "everything must go."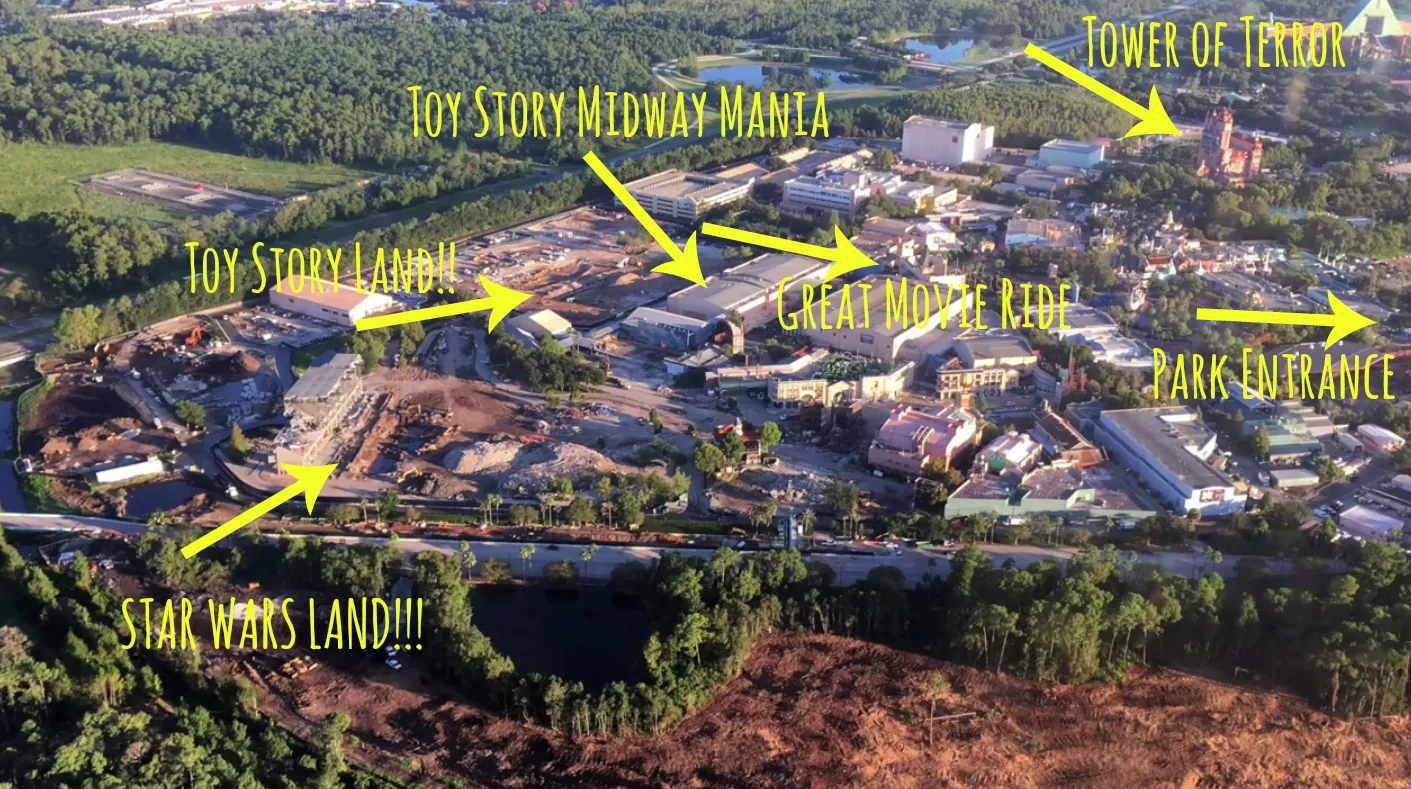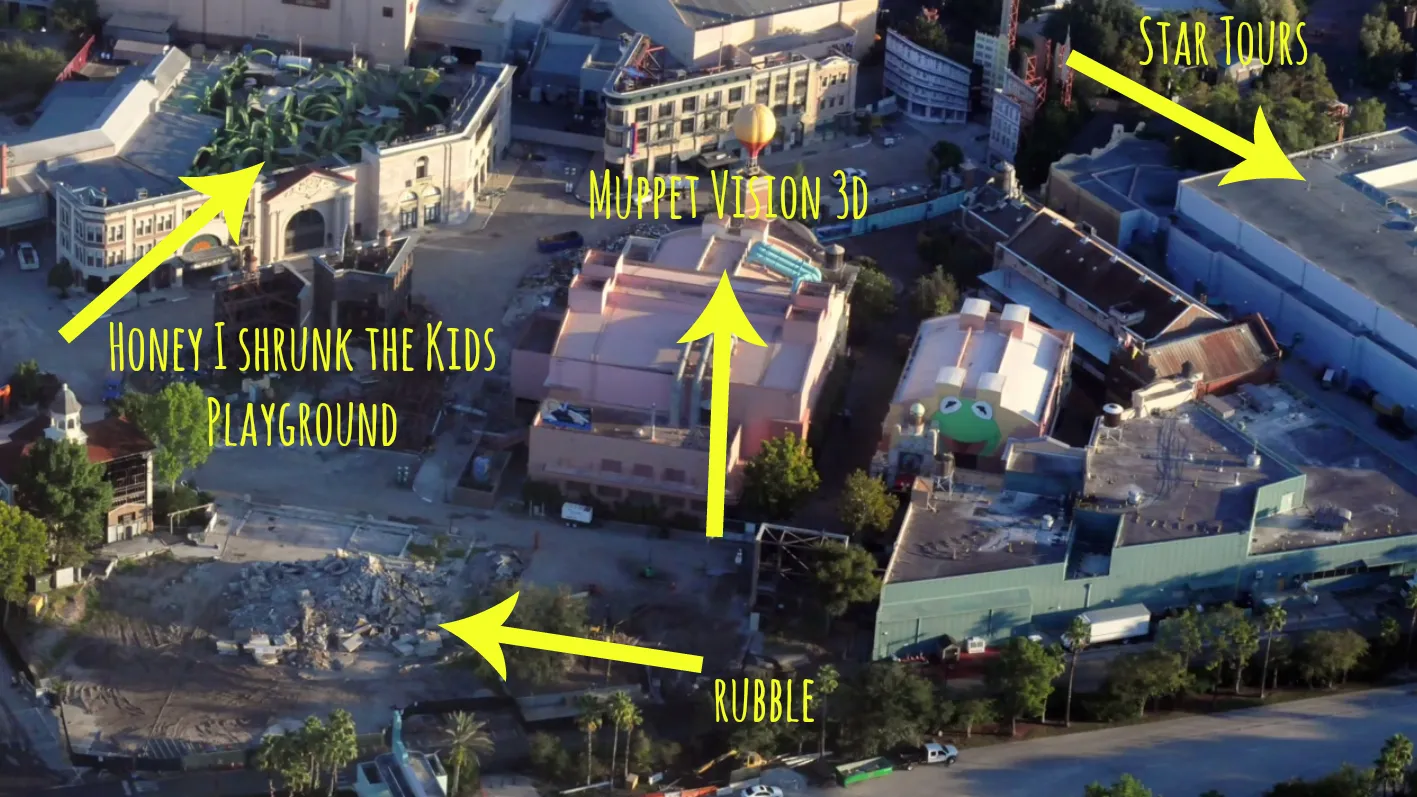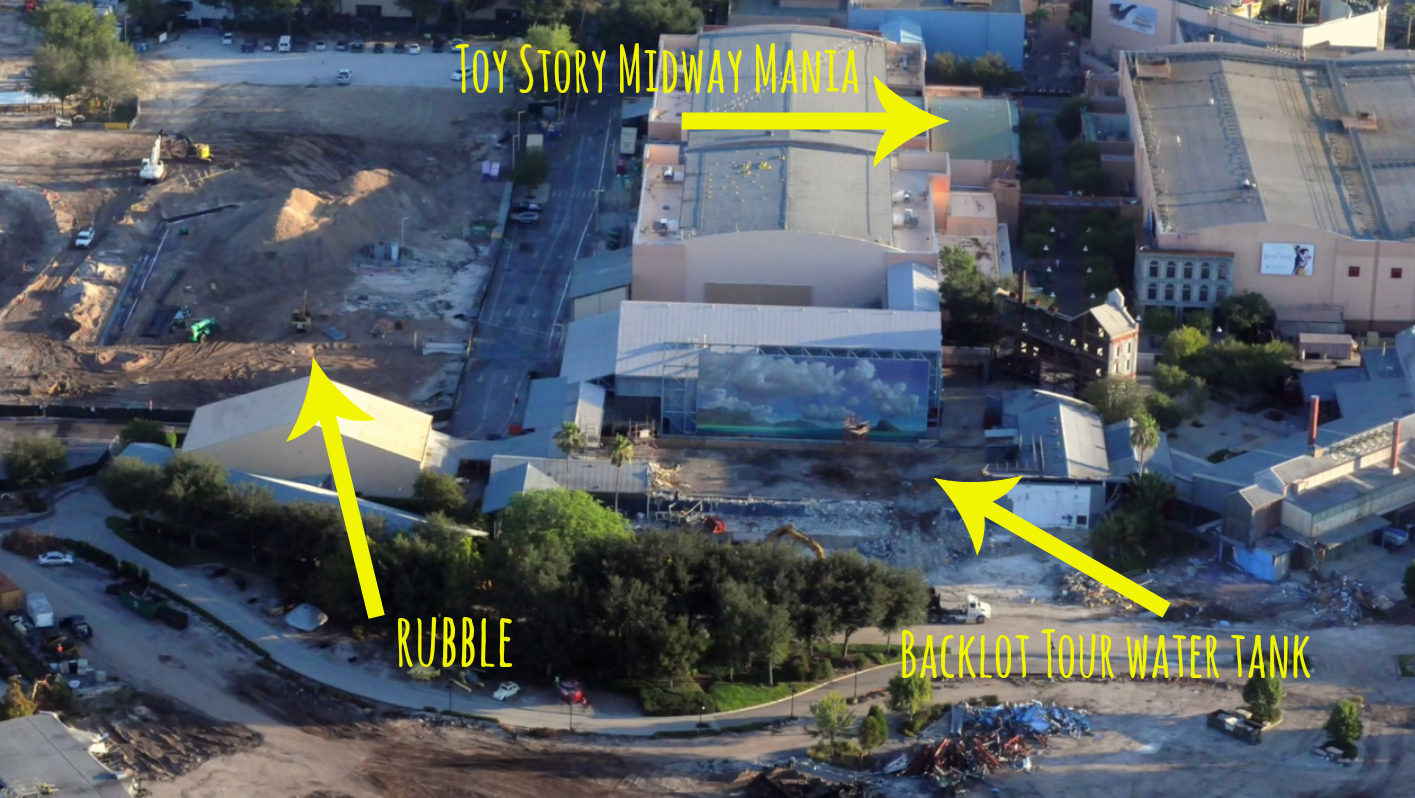 WDW Today posted some video and pictures to YouTube of the demolition, and don't try this at home unless you've got a helicopter yourself.
https://www.youtube.com/watch?v=UGLO9dBt8tg?feature=oembed
This demolition process only started a week ago, and already there's been a ton of progress. Does this mean Star Wars Land will open up sooner rather than later? Oh hell no, it's still going to take forever to build. But hey, at least we can see some clear progress!!