This makeup artist transforms people into Disney villains, and the results will blow your mind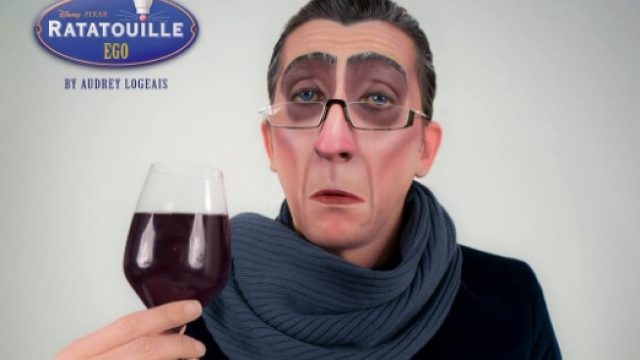 Hi there, Disney fans. Hello. Are you in the mood to have your mind completely blown today? Because this crazy talented makeup artist turns people into Disney villains, and the results are absolutely incredible.
These works of art come from the skillful hands of Audrey Logeais, a makeup artist and graphic designer from Paris, France. Logeais' favorite hobby is transforming people into recognizable characters, and the results are so lifelike, your eyes won't be able to tell if what you're looking at is a cartoon or real human being.
Logeais is certainly talented in other kinds of makeup, too, as evidenced by her editorial work…but her Disney villains series has us positively spellbound.
We'd love to know how long each Disney villain transformation takes her, because the level of detail is truly unparalleled. According to her Facebook page, it seems Logeais only started dabbling in the Disney villain world a few months ago, and she's already created some remarkable work. Check out her version of Jafar from Aladdin:
Couldn't you see her version of Anton Ego from Ratatouille walking around Disneyland Paris?!
We love her sweet yet sinister take on Bellwether from Zootopia, too!
Rising up from the underworld, it's Hades from Hercules…fangs and all.
Her take on Yzma from The Emperor's New Groove is jaw-droppingly good.
And we're truly smitten by her Kylo Ren from Star Wars: The Force Awakens.
Sure, it's fun to dress up as a princess or transform into Prince Charming, but it's way more fun to play the villain, and we can't wait to see what else this artist has in store. Cruella de Vil? Ursula? Maleficent? The possibilities are endless.