You're going to want everything from this Disney villain-inspired fashion collection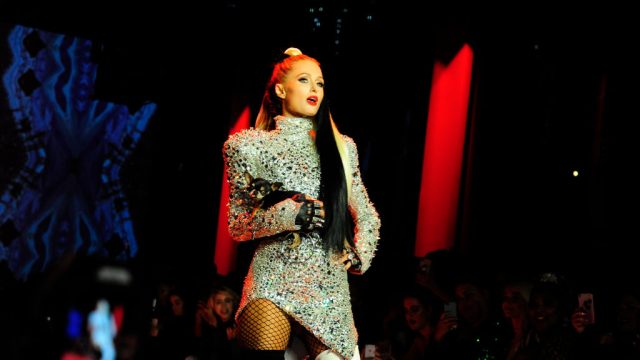 Part of what made Cruella de Vil so evil was the fact that she was willing to skin those adorable dalmatian puppies to make a coat. But let's be real for a second: she did look fabulous. (Don't @ us.) If that's the way you feel about most of the Disney villains, you're in luck, because a new Disney villain fashion collection debuted at New York Fashion Week, and it's going to make all your wildest wardrobe dreams come true.
Fashion designers The Blonds joined forces with Disney to create a collection inspired by the villains' iconic looks, and everyone from Ursula to Maleficent is represented. While most of these looks are very runway-ready, The Blonds have also designed a few pieces suitable for everyday wear, which means even if you're feeling casual, you can still rep your favorite villain in style.
Basically, someone said "Disney villains, but make it fashion," and boy did The Blonds deliver.
Even Paris Hilton got involved, walking down the runway in a Cruella-inspired outfit and carrying a live puppy.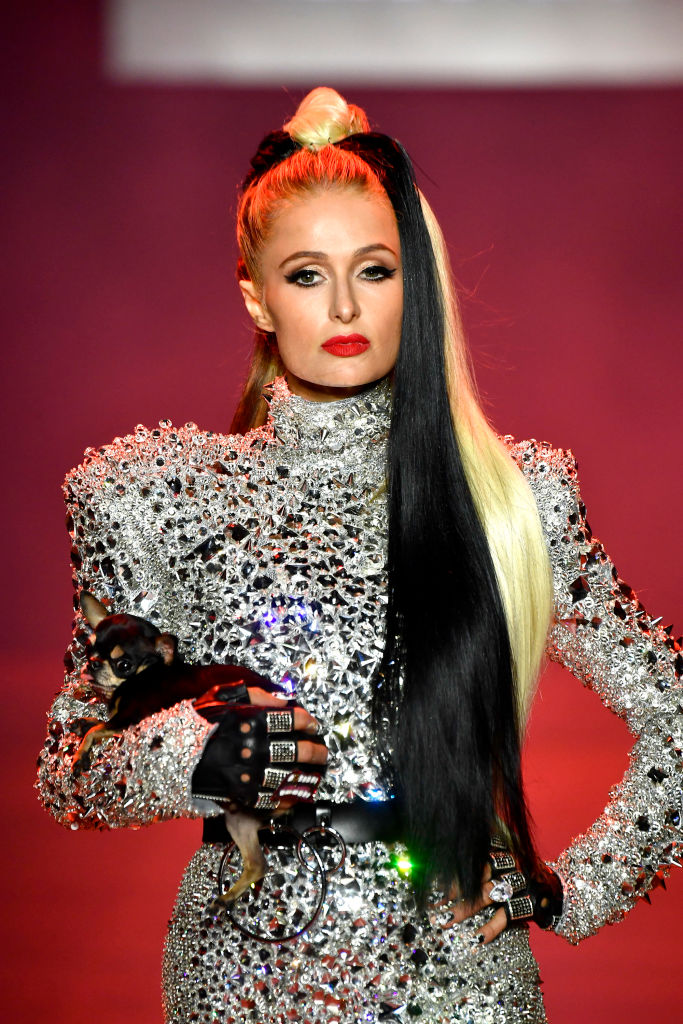 There's also another Cruella look, and this one is a lot more in your face: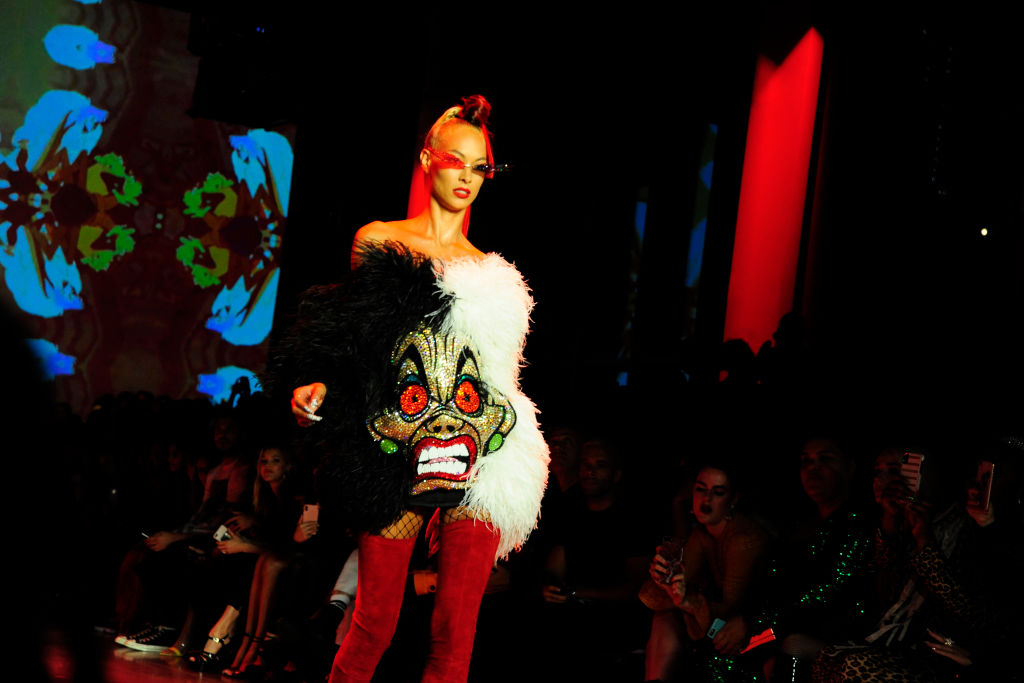 And if Cruella wasn't awesome enough, prepare to obsess over the rest of the styles, too.
There's Dr. Facillier from Princess & The Frog, but far more stylish: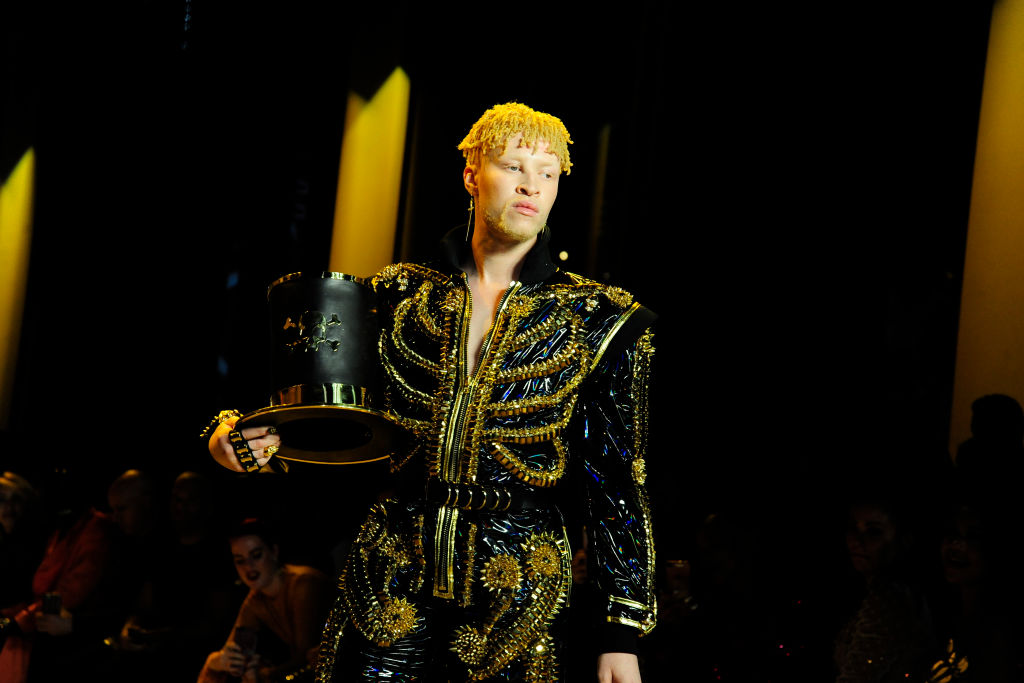 Then there's the Queen of Hearts from Alice in Wonderland, with both masculine and feminine styles: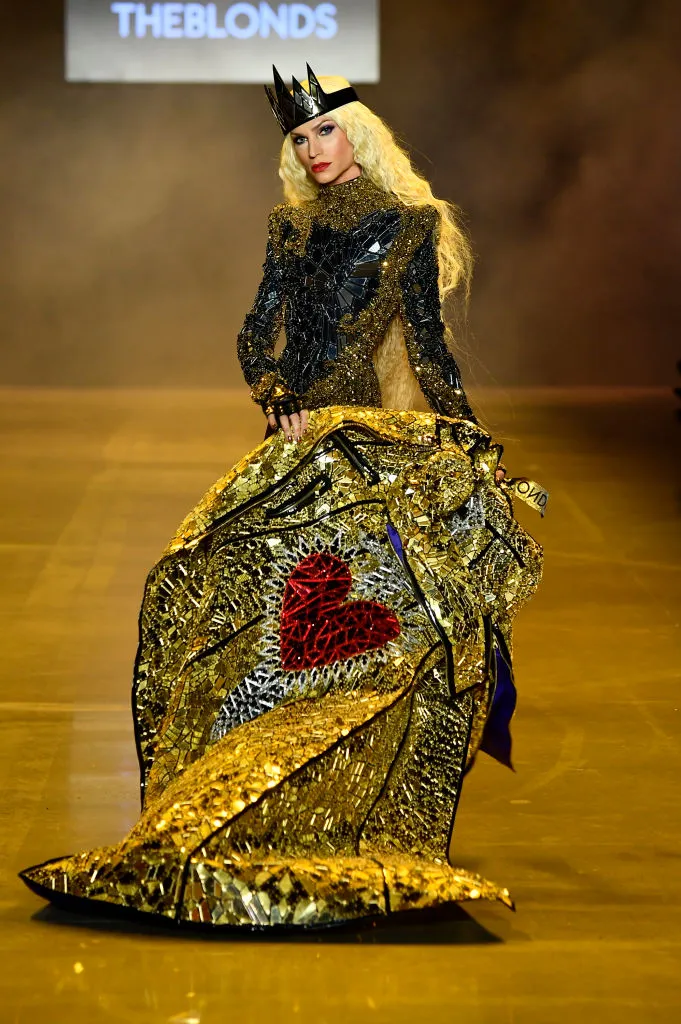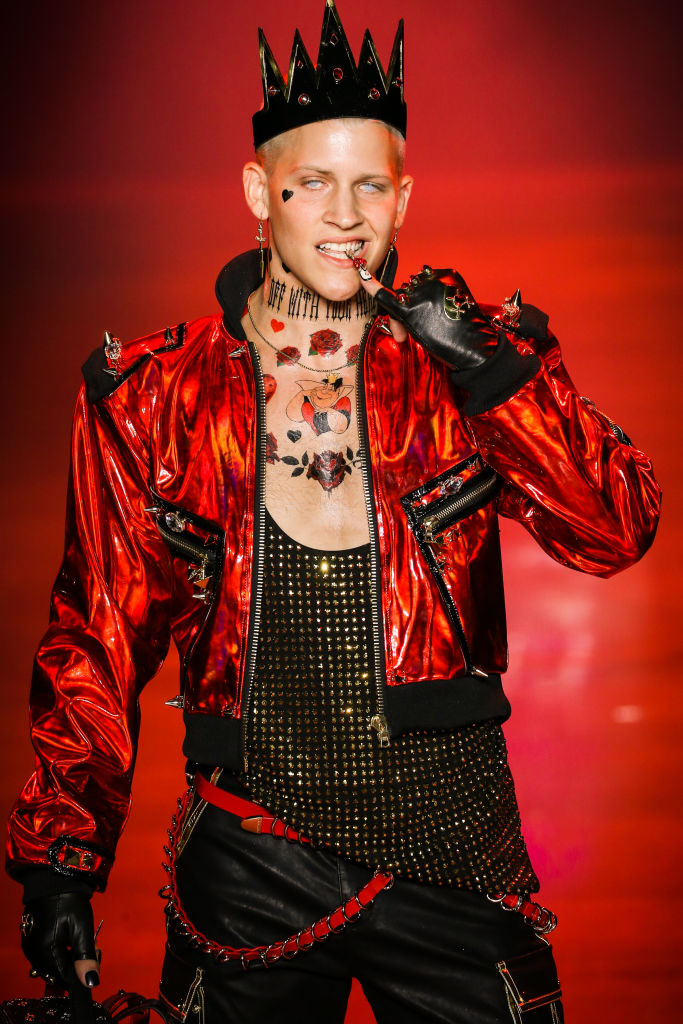 Can we talk about that "off with your head" neck tattoo?!
Here's Ursula from The Little Mermaid, looking fly as ever: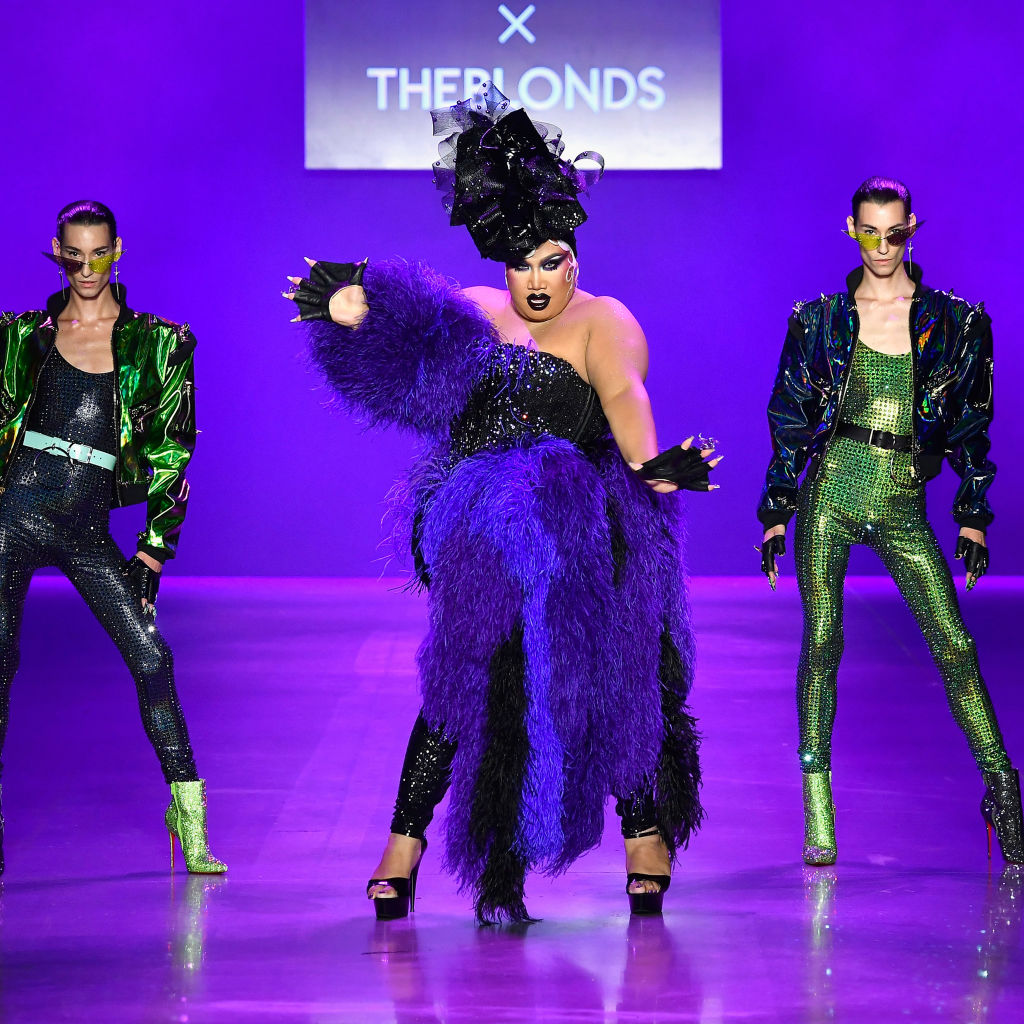 The Evil Queen from Snow White & the Seven Dwarves: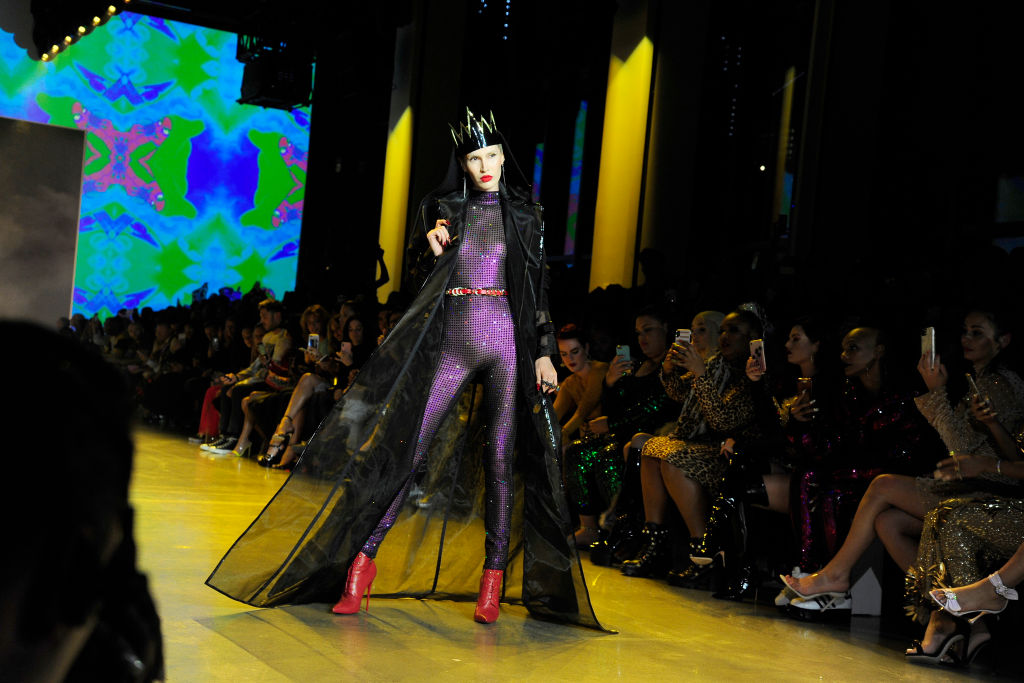 That purple, though.
And finally, in all her glory, Maleficent from Sleeping Beauty.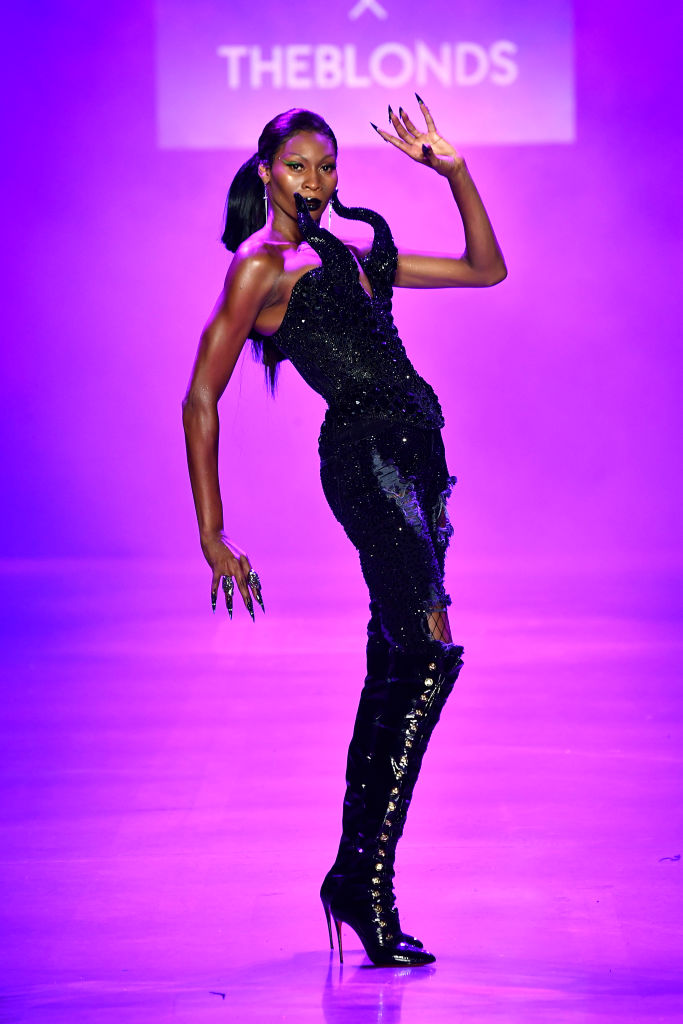 According to the designers responsible for these looks, the key to creating this collection was imagining each character as a hero of the fashion world rather than the villains of their own stories.
"What drew us to working with Disney villains are the complex attributes of the characters themselves, designer David Blond said in a release. "Often misunderstood, Disney villains are flawed, imposing, and mysterious, and we loved the idea of taking these characteristics and translating them in a glamorous way, making them the heroes of our story.
Misunderstood or not, these Disney villain fashion looks are amazing. BRB, figuring out how to work that Ursula jumpsuit into our everyday wardrobe.