Disney's going to plant a tree for every Baby Groot dance you do, and this is a no-brainer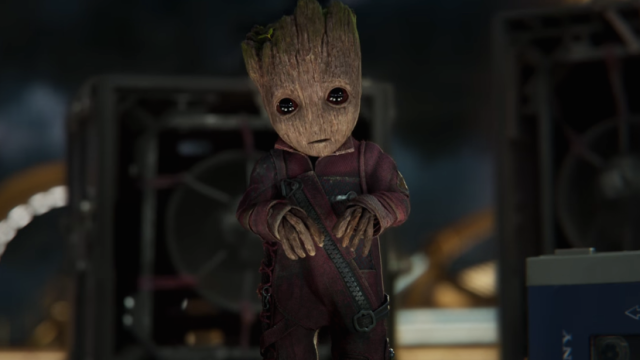 Arguably the biggest breakout of the Marvel superhero franchise thus far is none other than Groot from 2014's Guardians of the Galaxy. When adult Groot sacrificed himself to save Peter Quill, Rocket, and the rest of the GOTG team, we admit, we thought he was gone forever. Fortunately, a sapling of Groot was recovered by Rocket and he regrew into the lovable Baby Groot and thus, an adorable icon and internet meme was born.
Guardians of the Galaxy Volume 2 hits theaters on May 5th and to celebrate the film, Marvel is teaming up with internet lovers and the Disney Conservation Fund to plant trees in honor of the lovable Groot  — arguably the most famous tree, bar none. 
https://www.youtube.com/watch?v=VEGLTdzkpSU?feature=oembed
To kick off the celebration, Marvel teamed up with YouTuber Dominic "D-trix" Sandoval to come up with a way to surprise unsuspecting fans and he created his own Groot inspired version of a "dance bomb."
From April 18th to May 5th, Marvel fans can post a video of themselves doing their own Groot Dance Bomb on Instagram or Twitter, using the hashtag #GrootDanceBomb, which will result in a tree being planted by Marvel and the Disney Conservation Fund.
For those who don't want to dance themselves, you can also share D-Trix's video on YouTube or Facebook. That's right, for each video or share, Marvel and the Disney Conservation Fund will donate $1 to The Nature Conservancy to plant 1 tree per share or video. Marvel will donate a minimum of $50,000 and a maximum of $250,000 aka a quarter of a million trees. We can *totally* dance for that! We're dancing already! 
 "Groot was one of the break-out characters from Marvel's Guardians Of The Galaxy, and has quickly become a fan favorite." Executive Vice President, Global Licensing, Disney Consumer Products and Interactive Media Josh Silverman, explained. "As we launch the toy line for the new movie, we're excited to share the #GrootDancebomb challenge combining a little bit of fun and a little bit of doing good— just like the Guardians themselves.
We seriously can't wait to do our best Groot dance and plant some trees!