Here's what it would look like if these classic Disney films were directed by Tim Burton
We've seen Disney characters recreated from countless perspectives, in many different styles, by amazingly talented artists all over the world and all we have to say is: it will never get old! Especially when we have artists like Andrew Tarusov, who is ready and willing to approach such characters with a beautifully creepy, Tim Burton-esque twist.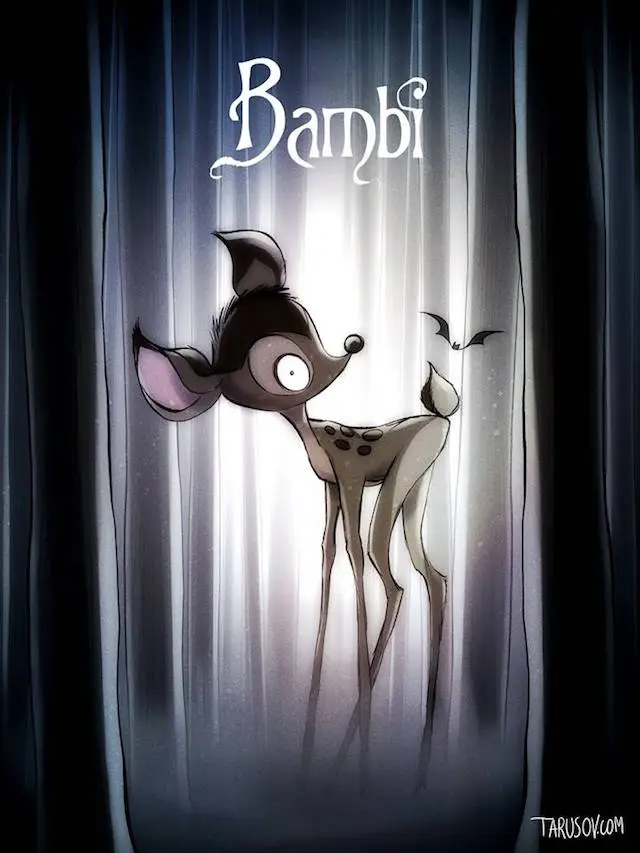 The illustrator's imagination briskly blossomed with gothic – yet still adorable – visuals after the question "What if Tim Burton directed all Disney classic movies?" popped into his creative mind. Soon, he was seeing nothing but lanky, doe-eyed figures, mesmerizing swirls, and dark, rich colors. He soon became one with Tim Burton's curious world and is now kindly bringing viewers along for the ride down the rabbit hole.
Yet, despite the fact that this is a surreal take on Disney's classic characters, Tarusov still managed to make the characters as lovable as ever. "I love how Burton's style looks vintage, chic, and cute all at the same time," the artist tells HelloGiggles. "His work is often marketed as 'horror' movies, but at the same time, it's not a horror… It could be any genre."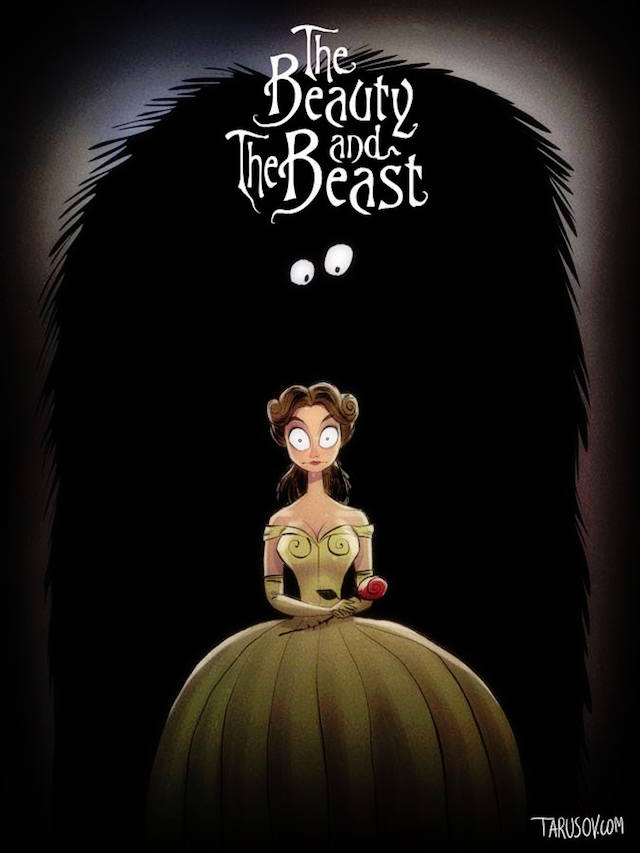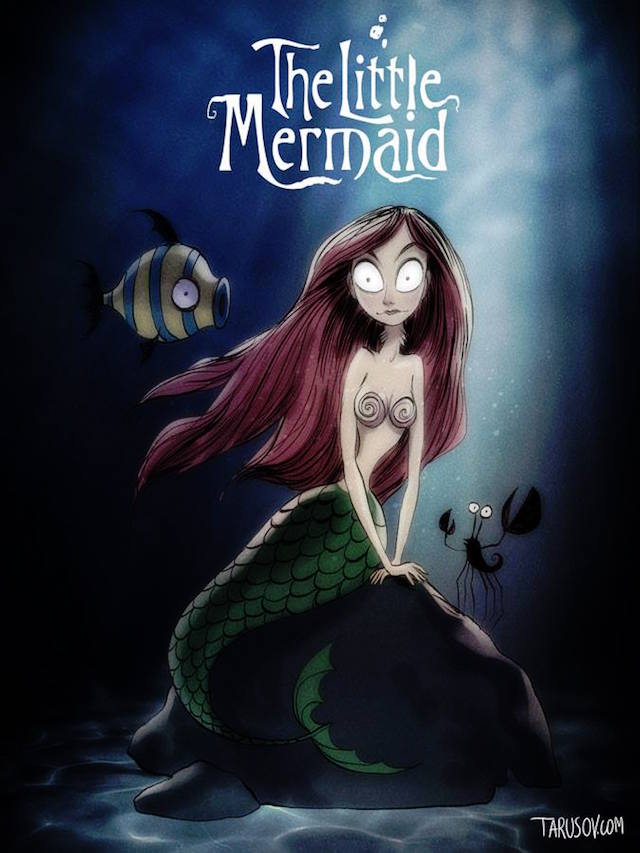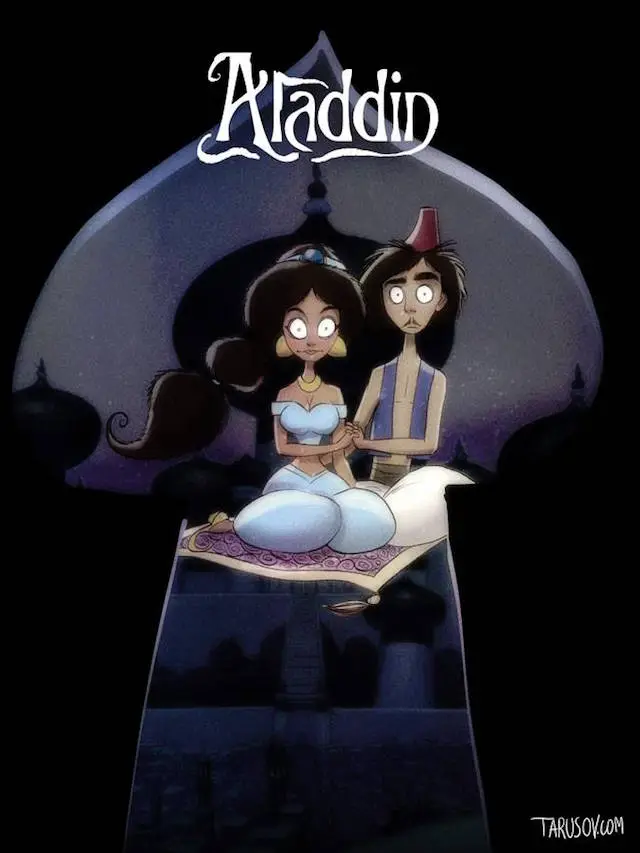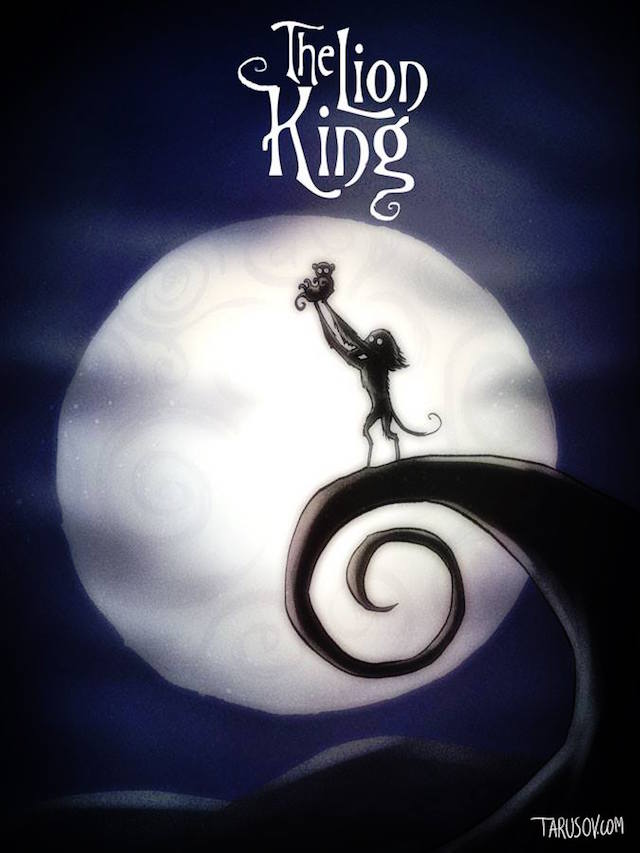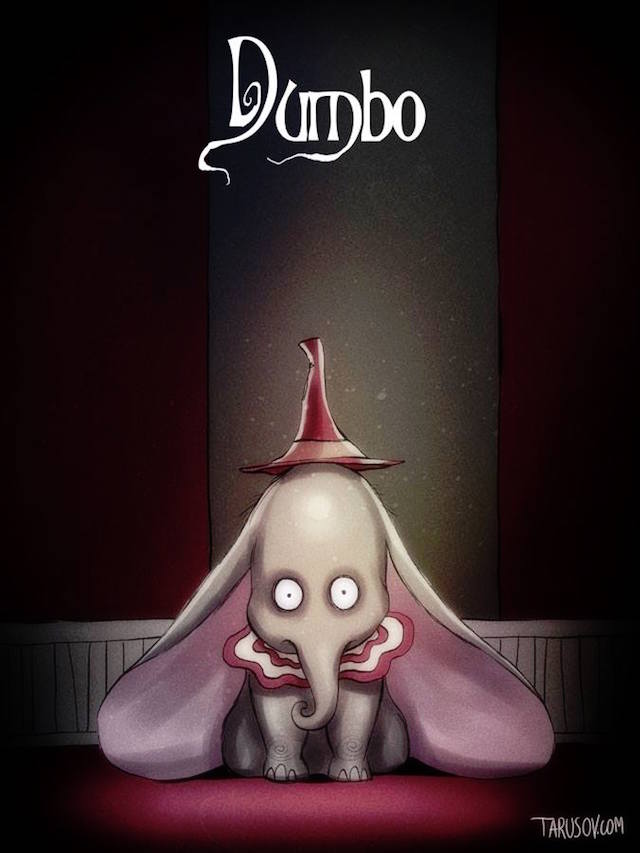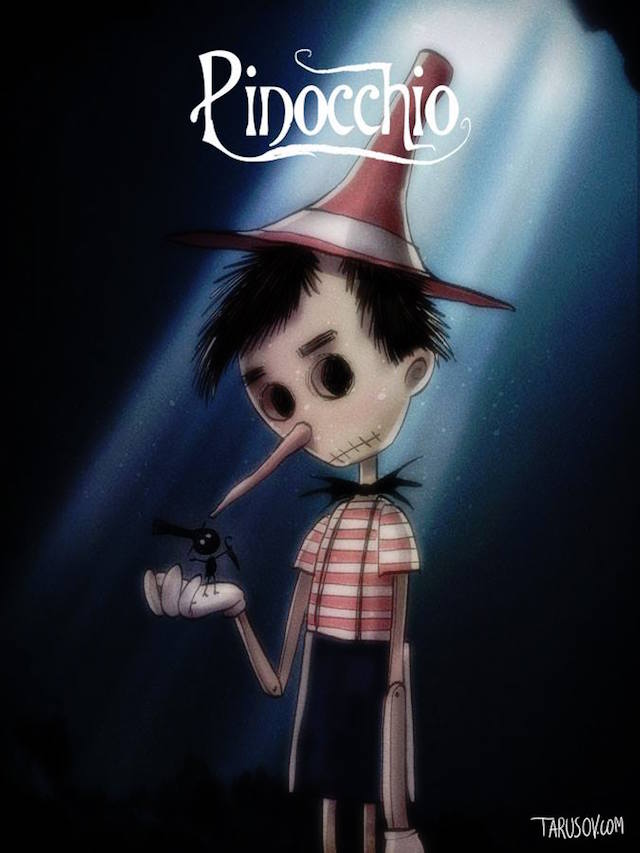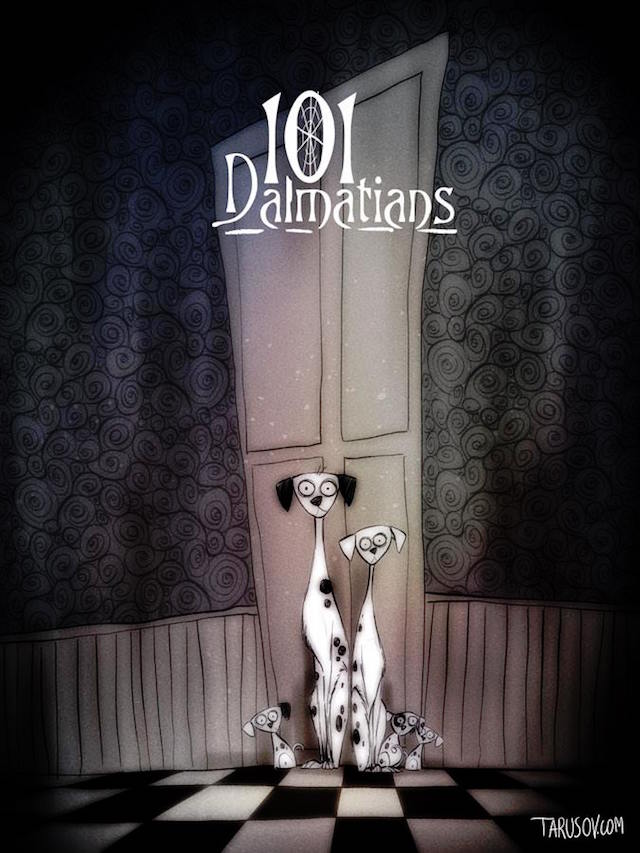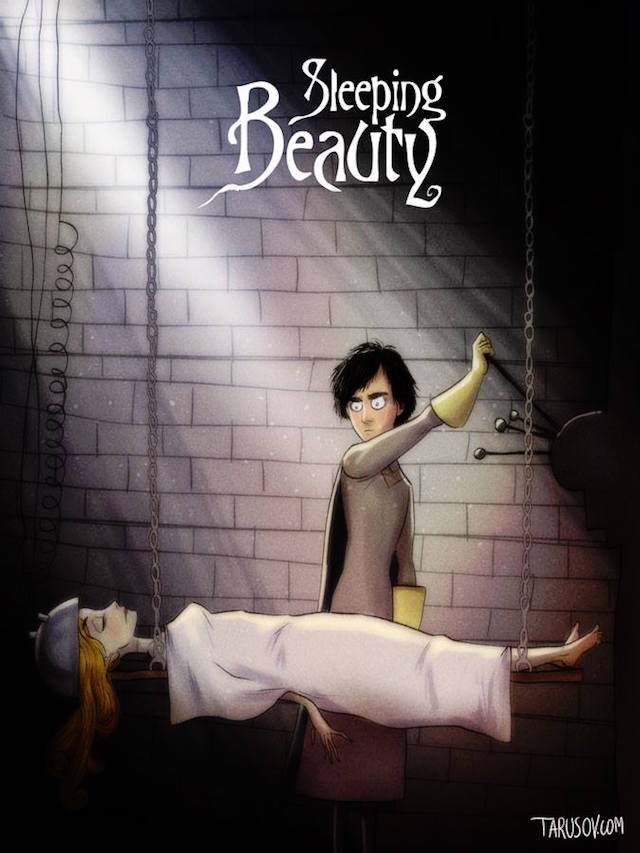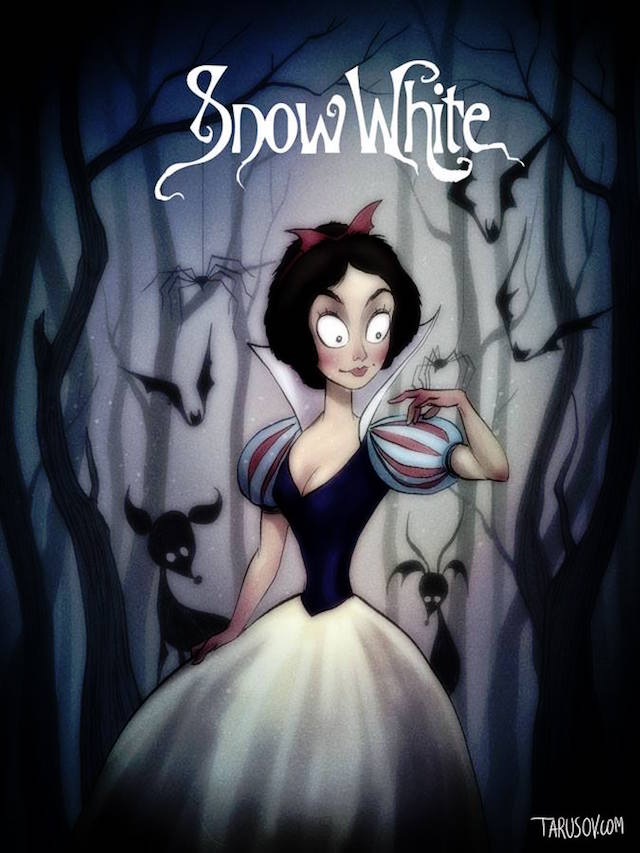 Tarusov concludes by telling us, "My main goal is to make viewers smile, laugh, and have a fun time when they come across my work. It's meant to be whimsical and playful, so have a look and enjoy!"
All images reprinted with permission from the artist. Connect with Andrew on his website, Facebook, Instagram, or Tumblr.