A new pic of Disney's "Tangled" TV series is here and it's perfection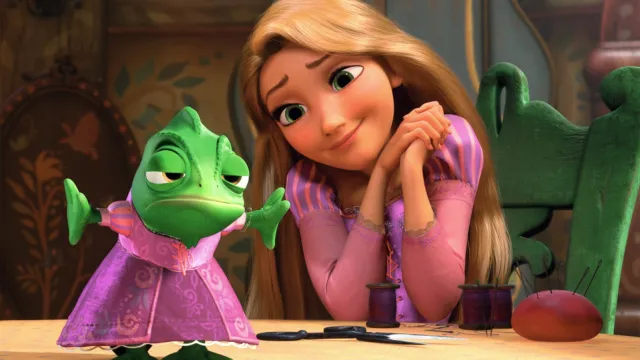 When Disney announced that they were turning Tangled into a TV series, we jumped for joy. The show, called Tangled: Before Ever After, isn't set to hit our screens until 2017 (tear) but we just got our first look at the characters. And they look incredible. Check out Rapunzel's hair—the blonde is back, baby!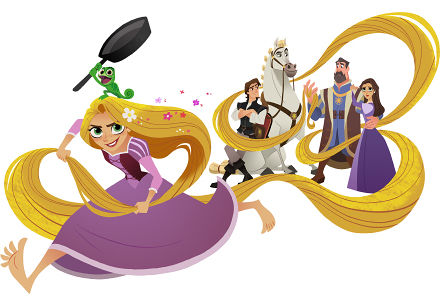 Beyond the hair change, the show has a totally new look altogether. Instead of the CGI animation used in the Tangled movie, the Disney Channel series has a more traditional 2D animation look. It's so reminiscent from the Disney golden age—we love it!
But don't worry—these are still the characters we know and love. We totally loved Mandy Moore and Zachary Levi, the film's voice actors for Rapunzel and Flynn, and guess what? They're coming back for the show! So even though things will look slightly different, they'll still feel the same.
Tangled: Before Ever After picks up where the 2010 movie left off. It follows Rapunzel exploring the kingdom of Corona, learning about the world and experiencing everything life has to offer. In doing so, she puts off taking the crown and getting married so she can live her life a little bit. Hey, a girl's gotta have adventures!
The show won't be out until next year, but from the looks of this pic, it'll definitely be worth the wait.