Disney *promises* its streaming service will be cheaper than Netflix, and we're holding them to that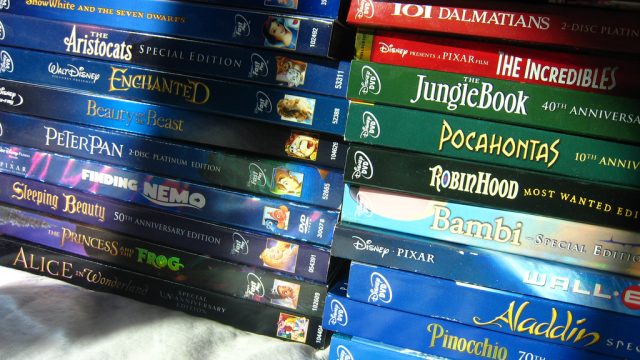 It may seem like we've reached the era of peak streaming services — with Amazon, Netflix, Hulu, HBONow, CBS All-access and a lot more, all within a keystroke's reach — but it's time to start gearing up for yet another streaming service headed our way in 2019 — and this one will be exclusively for Disney content.
A few months ago, Disney made headlines by announcing, just a year into its deal with Netflix, that the media conglomerate would be pulling ALL of its content from the streaming platform in 2019 as it geared up to launch its own streaming platform.
For fans groaning about having to pay for another service, Disney CEO Bob Iger recently announced the currently-unnamed streaming service would be substantially cheaper than Netflix.
Iger admitted that the price for Disney's streaming platform would primarily be cheaper due to having a smaller content catalogue — but added that while the service would be lacking in content, it would include the many iconic films from Disney's widely-acclaimed subsidiaries, including Marvel, Pixar, and Lucasfilm.
"I can say that our plan on the Disney side is to price this substantially below where Netflix is. That is in part reflective of the fact that it will have substantially less volume,"Iger said during Disney's quarterly earnings call. "It'll have a lot of high quality because of the brands and the franchises that will be on it that we've talked about. But it'll simply launch with less volume, and the price will reflect that."
Okay, that has us feeling a *little* bit better about adding another streaming platform to our growing monthly expenses. But it definitely seems as though Iger is trying to slyly make a point about how badly you'll want to pay to see all your favorite Star Wars, Marvel, Pixar, AND classic Disney films in one place, with little other filler content. That, in itself, is a very subtle dig towards Netflix — which Disney allegedly tried to buy — where we not only pay for our favorite originals and other killer titles in the catalogue, we're also shelling out for the scores of other titles we'll never come close to watching.
We see you Bob Iger, and honestly we're *so* down for this new platform — but we're going to hold this "cheaper than Netflix" idea to you!