Disney's thinking about building a "Star Wars" hotel, and we're checking in, and never checking out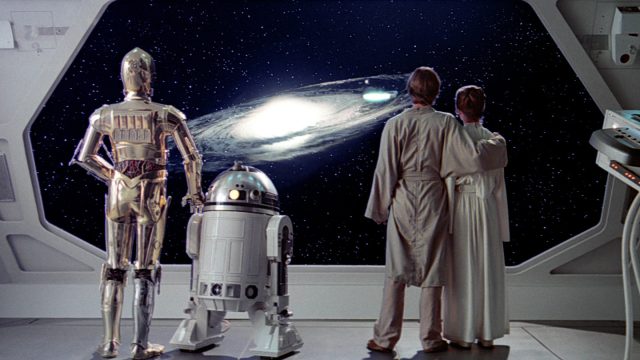 Remember as a kid when you were reading the Eloise books and thought, "oh man, it must be so great to live in a hotel, if only I could find the perfect hotel to live in forever?" Yeah, well that's about to become something you mull over again. If you want to pull an Eloise as an adult, Disney is thinking about building a Star Wars hotel, to go along with Star Wars Land, and our bags are already packed.
We are checking in, and never checking out.
Before you get on a flight and fly off to Disney World, know that Disney hasn't officially announced this yet. Rather, they are currently in the middle of surveying guests as to if they would like to stay in a Star Wars hotel, and duh, the answer is YES.
According to our friends over at WDW News Today (who managed to get a copy of this Star Wars survey), Disney's wondering if you'd like to stay in a 2-night, all inclusive, "immersive resort experience." 
What that means is that this won't be your typical Disney getaway. This two-night stay inside a mock Star Wars starship would leave you, "surrounded in a continuous, story-driven entertainment experience as it unfolds over the course of the two-night stay…have personal interactions with Star Wars characters, live performers throughout the starship…[and] engage in the story with programs such as flight training, ship exploration, lightsaber training, and personalized secret missions."
Also, here's the kicker: ALL FOOD IS INCLUDED. You're going to get so tipsy off of Blue Milk.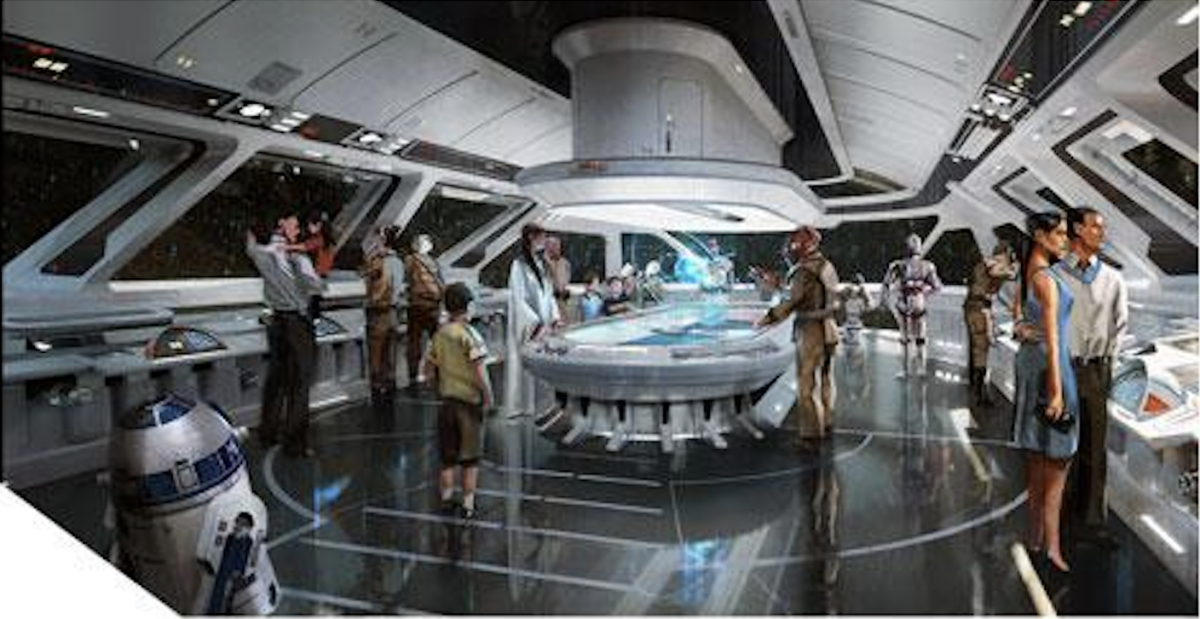 The two-night stay also includes a stop in to visit Star Wars Land at Hollywood Studios, and it sounds like this experience will run between $900-$1000 per person. That's not a bad price, considering all it includes (and your regular, non-Star Wars Disney World trip will run you about the same).
Obviously, this is in the very early stages of development, and once again, Disney hasn't even confirmed that this is happening. But if Disney's wondering, price is no object when it comes to staying in a Star Wars hotel.