Disney's Splash Mountain Will Be "Completely Reimagined" After Criticism of Its Racist History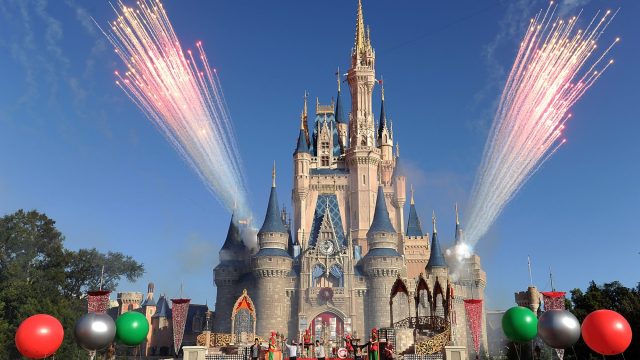 Today, June 25th, Disney announced it will be "reimagining" its popular Splash Mountain ride after fielding criticism about its racist themes. Splash Mountain, which was introduced to Disney parks in 1989, is based on the 1946 film Song of the South—a film that is quite literally locked in Disney vaults because of its racist portrayals of African Americans in the antebellum South.
Disney decided to finally make moves regarding Splash Mountain after a Change.org petition called for the company to retheme the ride to fit the Princess and the Frog narrative.
"There is a huge need for diversity in the parks and this could help fill that need, the petition which received 20,000 signatures in just two weeks, reads. "Princess and the Frog is a beloved princess movie but has very little representation in the parks. Tiana could be one of the first princesses with a thrill ride, as well as giving her a much-deserved place in the parks.
And Disney agreed. The company caught wind of the petition and released a statement confirming that they will "completely reimagine" Splash Mountain and make it a Tiana-led, "inclusive" ride.
"[The idea] speaks to the diversity of the millions of people who visit our parks each year," Disney said in a statement released on the 25th, per CNN.
In fact, Disney revealed that it's been working on a Splash Mountain revamp since last year, and the new version of the log flume ride will be set after "the final kiss" in Princess and the Frog.
Riders will join Tiana and Louis "on a musical adventure" accompanied by "some of the powerful music from the film as they prepare for their first-ever Mardi Gras performance," Disney stated.
"Tiana is a modern, courageous, and empowered woman, who pursues her dreams and never loses sight of what's really important," the company said in its Thursday statement. "It's a great story with a strong lead character, set against the backdrop of New Orleans and the Louisiana bayou."
Though it's unclear when parkgoers can expect to ride the new Splash Mountain, Disney confirmed that it's currently in the conceptual design work phase. It expects to have a more concrete timeline in the near future.
We can't wait to join Tiana in the Louisiana bayou on an upcoming trip to Disney.