Disney now sells rose gold Minnie Mouse backpacks — and so sorry, they sold out in less than a day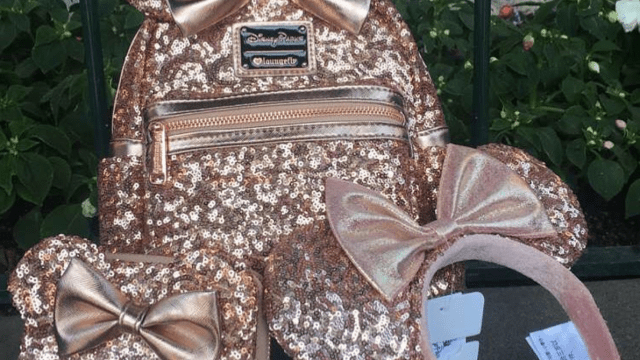 Disney is best known for bringing some of our favorite characters to life in ways we could never imagine. As we re-watch our favorite films and greet Mickey while walking down Main Street USA (with a Dole Whip in hand and rose gold Minnie ears on our head), it's hard to not fall more in love with the brand than we already are.
But they just upped their game in a way we could have never imagined, and it's truly the most magical thing in existence. If there's one thing we've learned while emptying our wallets and filling our closets with all things Mickey and Minnie, it's that Disney is not here to play when it comes to merch. That's why it should come as a surprise to exactly nobody that their latest product has already sold out.
On June 7th, Disney Style teased a brand new rose gold backpack for sale at Disneyland. And less than 24 hours later, it had already sold out. But to those praying to the Disney Gods — animated Zeus, Hercules, Maui, and sure, even Thor — it appears the opportunity to score the sparkly backpack isn't gone forever. In their Instagram Story, Disney Style revealed that the backpack is "coming soon" to Disney World and their online store…where it will likely sell out quickly again. What can we say? Minnie's got style.
Behold: the rose gold Minnie backpack.
Hopefully Disneyland will be restocking shortly, because this backpack is definitely a must-have for summer.
According to the lucky few who were able to get their hands on the adorable backpack, it costs $85 and pairs nicely with the rose gold wallet and rose gold Minnie ears that started it all.
Seriously though, how stunning is the color on the backpack? And just in time for National Rosé Day! Can you believe?
Disney Gods, please work together and come through for us with a restock. We can't imagine another day without this backpack in our lives.