Disney have revealed the release dates for "Frozen 2" and "Toy Story 4," so mark those calendars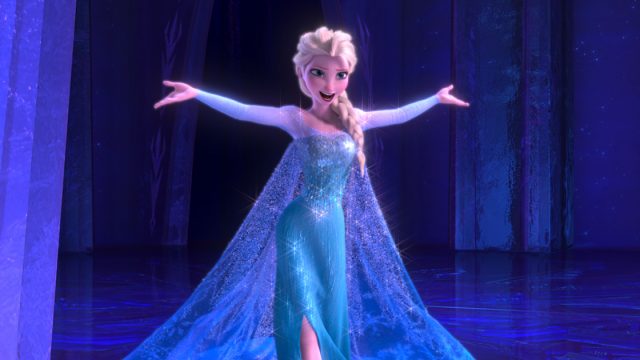 It's time to mark your calendars, as Disney has revealed the release dates for HEAPS of upcoming movies, and we're already feeling all that movie magic.
There are so many upcoming Disney movies that we're absolutely pumped for. Of course, we were given an icy but pleasant surprise when it was announced that Frozen would be getting a sequel, and the news that we would be returning to our faves Buzz, Woody, and Mr. Potato Head for another outing of Toy Story was also pretty rad.
Well, yesterday (April 25th) Disney announced a huge list of their upcoming release dates for the next five years, and here's what we know.
Firstly, as we reported yesterday, the last movie in the current Star Wars trilogy, Star Wars: Episode IX, is said to be coming the theaters on May 24, 2019. While The Last Jedi is being given December release date, Episode IX is following suit with the OG Star Wars trilogy, which saw all three films — A New Hope, The Empire Strikes Back, and The Return of the Jedi — released in May.
Of course, The Last Jedi was also expected to have a May release date, too, but it was ultimately pushed back.
https://www.youtube.com/watch?v=zB4I68XVPzQ?feature=oembed
Along with Star Wars, it was also revealed that the upcoming fifth installment of fellow Lucasfilm franchise, Indiana Jones, would be coming to our screens on July 20, 2020, just one year shy of the iconic adventurer's 40th anniversary in 2021. As PopCrush note, both Steven Spielberg AND Harrison Ford  are returning to the franchise, which had its last outing in 2008 with Indiana Jones and the Kingdom of the Crystal Skull.
Along with that exciting news, Disney also revealed that some of our fave animated characters would be returning.
We *finally* know when we're going to re-visit Elsa, Anna, Olaf, and Kristofffor for Frozen 2. The sequel to the hugely successful animated musical will hit our screens on November 27th, 2019.
Likewise, Toy Story 4 has been given a release date of July 21st, 2019, and we'll be returning to our fave superhero family for The Incredibles 2 as early as June next year!
https://www.youtube.com/watch?v=L0MK7qz13bU?feature=oembed
Excitingly, Disney has also shared the release date for the upcoming live-action remake of Mulan, which is slated for November 2nd, 2018 (SO SOON). Similarly, the live-action Lion King remake is set for July 19th, 2019. It was recently teased that Billy Eichner and Seth Rogen were being lined up to play Timon and Pumbaa in the movie.
For the full list of Disney's upcoming releases, see the tweets below.
SO. MANY. EXCITING. MOVIES. So, excuse us while we go and update our calendars.