Disney theme parks now sell customizable Minnie Mouse ears
Just when you thought the rose gold Minnie ears were peak Disney merch, the company surprises us with something even more swoon-worthy: customizable Minnie ears. Yes, you read that correctly.
During Dapper Day weekend at Disneyland, HelloGiggles discovered the interchangeable Minnie ears, which are a new addition to the classic headbands. Aside from the mega-popular rose gold ears, Disney has started selling unique headbands. While at Disneyland, we noticed headbands adorned with rainbow sequins and a birthday cake bow, flower crown-inspired ears, and an Ariel-inspired pair that looks like it came straight off of Etsy. However, the interchangeable sets really caught our eye.
All you have to do is buy the starter headband (there's a specific one you have to buy in order to customize it), which comes with a sparkly polka dot bow. Then you can swap the bow it comes with for one that speaks to your heart. Love Ariel from The Little Mermaid? There's a special bow for you. Obsessed with Pixar's Up? Disney has you covered. There's a little something for everyone.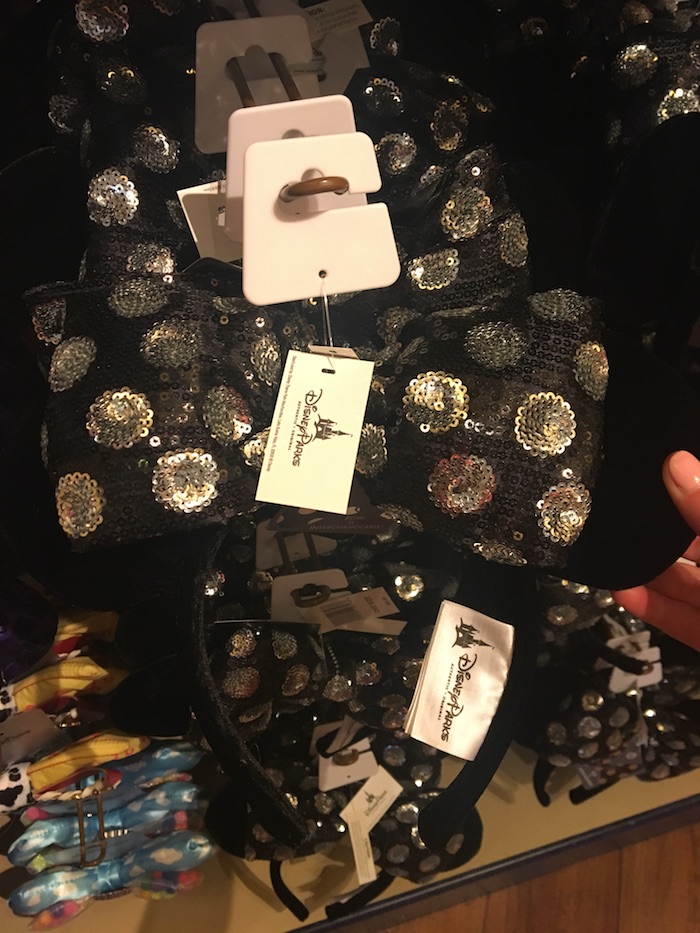 There are bows inspired by princesses like Belle, Cinderella, Snow White, and Ariel, but if you lean more towards the dark side, there are also villain-inspired bows to choose from like Cruella de Vil and the Queen of Hearts from Alice in Wonderland.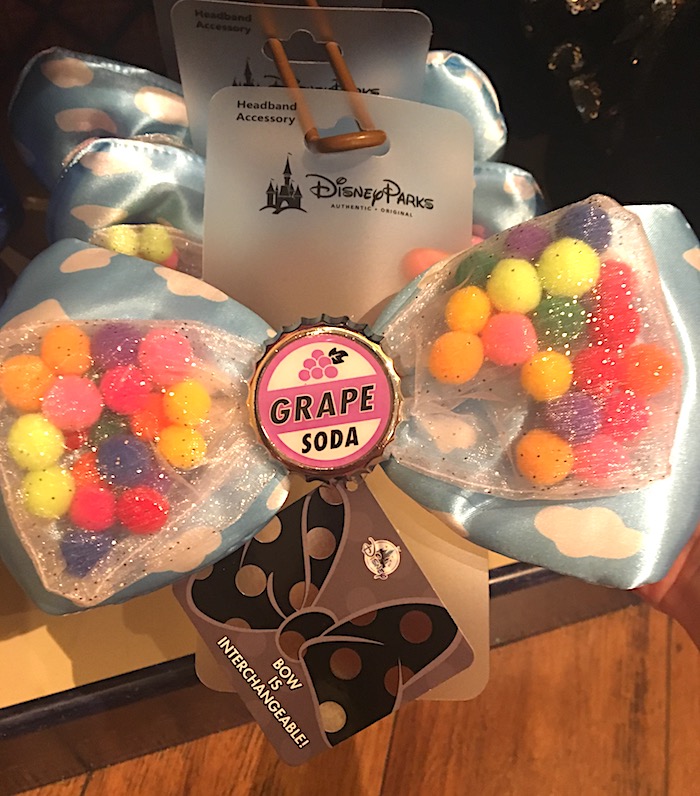 The bows come with alligator clips attached so you can easily clip them onto your headband (there's a flap on the headband that you slide the clip onto).
The cool thing about these interchangeable sets is that you can place the bow anywhere, whether you want it front and center or off to one side.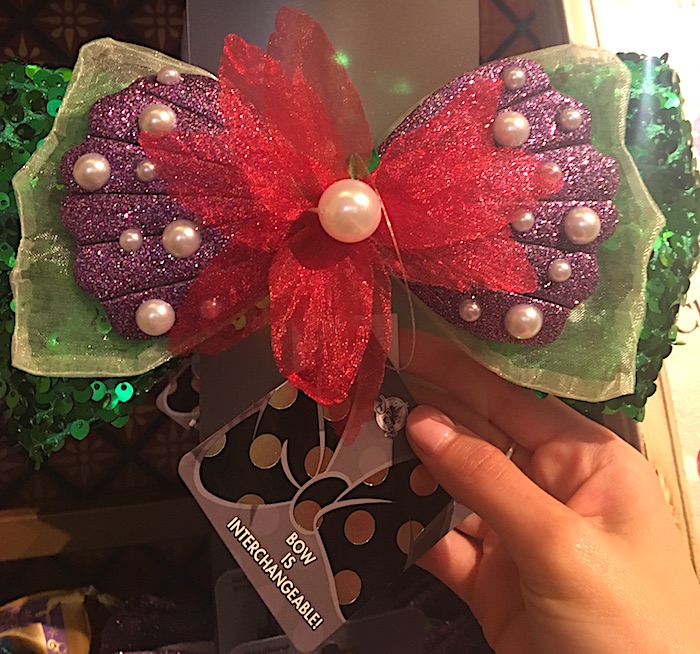 The starter headband retails for $29.99.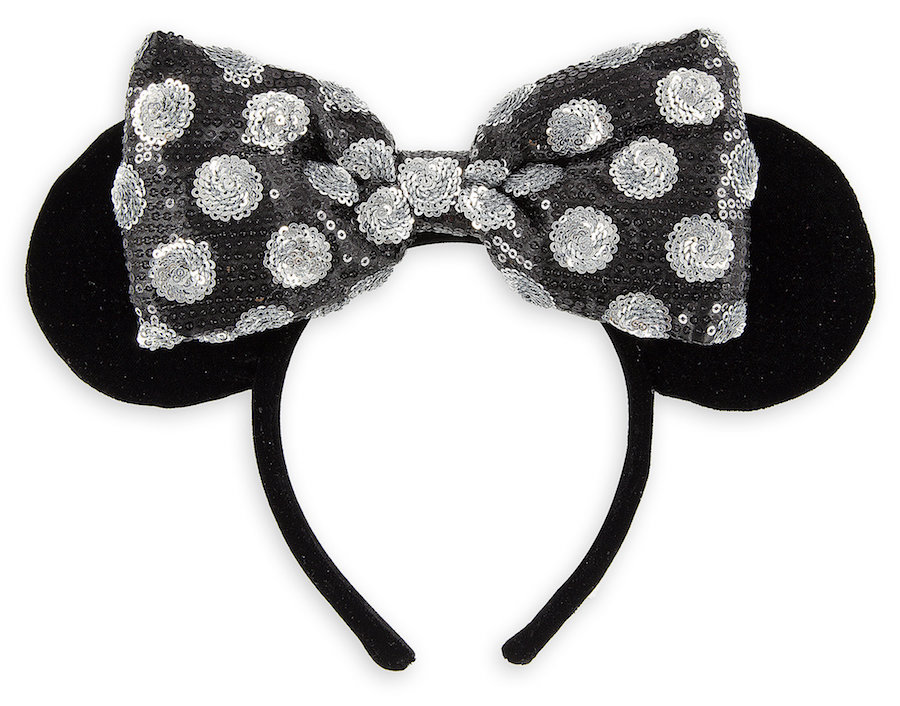 You can purchase it on Disney's site or at Disney theme parks.
Each bow retails for $16.99.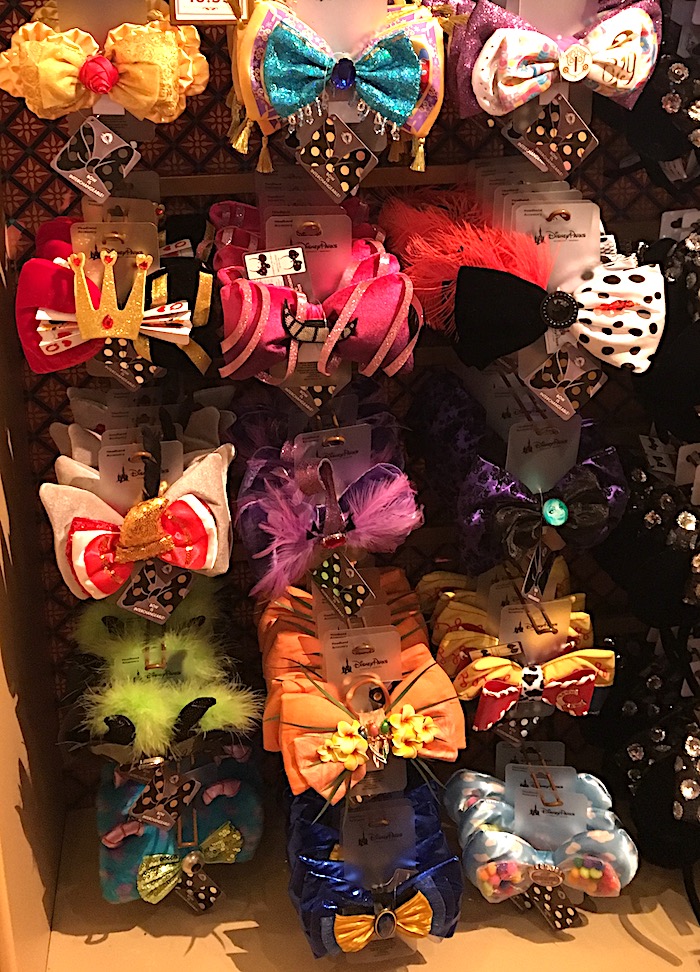 You can purchase an array of bows at the Disney theme parks. As of right now, there are limited options on Disney's site.