An artist reimagined these Disney princesses with different hairstyles and we can't decide which is our favorite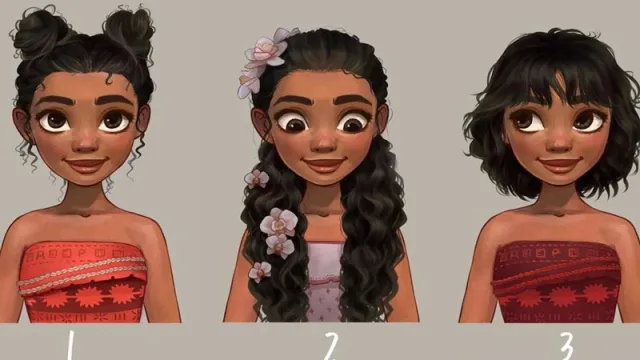 One of our greatest joys in life is Disney. That goes without saying. And, of course, more to the point we absolutely love Disney princesses and every iteration of them. In fact, we're always on the lookout for a great Disney princess reimagining. Whether they're remodeled as ~modern teens~ or imagined with fabulous high-fashion gowns, we just can't get enough. And now, one very talented artist, Linnéa, has reimagined what the Disney princesses would look like in DIFFERENT hairstyles! And, TBH, we can't decide which of all these fabulous looks is our favorite! Obviously, we're suckers for the princesses' classic/iconic hairstyles, but these are just as awesome, too.
Brace yourself for the magic that lies ahead!
Merida from Brave with her naturally gorgeous waves.
We're digging the short hair in the beanie, because it would totally help Merida out when she's aiming for the perfect shot!
Moana rocking some awesome and practical 'dos.
Moana's double buns aren't just totally adorable, they're obviously super practical for her when setting sail across the sea, too!
And finally, because no Disney princess hair post is complete without Rapunzel from Tangled!
Rapunzel's short hair and top knot are super modern, which perfectly reflect the modern girl she is, yasssss.
Honestly? We are loving ALL of these.