This incredible Instagram artist just reimagined the Disney princesses as relatable millennials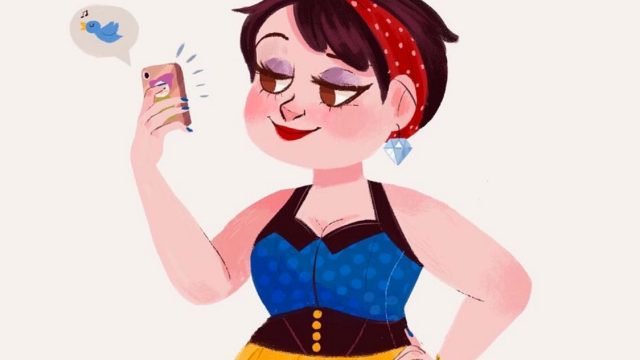 Just when we thought Disney princesses had been reimagined as pretty much everything, a new princess reimagining has captured the attention of the Internet.
Canadian illustrator Anoosha Syed has been reimagining Disney princesses as realistic, relatable millennials. However, not only has she been using her artistic talent, but her imagination, coming up with fascinating backstories as to who these princesses really would be. What would their personalities be like? What would they be involved in?
Mulan, for example, joined her father's all-boy military school in disguise, but when she was eventually discovered, she had "proven herself to be an excellent cadet and her actions led to the school opening its doors to female students the following year," Syed wrote in the caption. Oh, and her fave movie? She's the Man, obviously.
Esmeralda was Syed's most requested Disney drawing, and Syed reimagined her as a refugee in France and a coryphée at a prestigious Parisian ballet company. "[Esmeralda] has worked hard to get there despite the prejudice she faced along the way," Syed wrote in the caption. "She has never forgotten her roots, which is why she's always in the front lines for every pro-migrant protest and rally, volunteering at refuge camps or being an active member of the social justice community."
Honestly, we can totally imagine being friends with each of these millennial princesses. Take Snow White, who's a fashion blogger, social media queen, and body-positive advocate for self love:
And there's Pocahontas, the linguistics major who adores nature and wants to change the Hollywood diversity world:
And there's Ariel, who loves studying people in her anthropology classes (even though her father wants her to pursue marine biology):
And there's Belle, who not only loves to read, but is also passionate about fanfic and Netflix, and she's a fangirl on Tumblr.
Check out the rest of Syed's rad reimaginings on her Instagram here.