This graphic designer reimagined Disney princesses as high-powered career women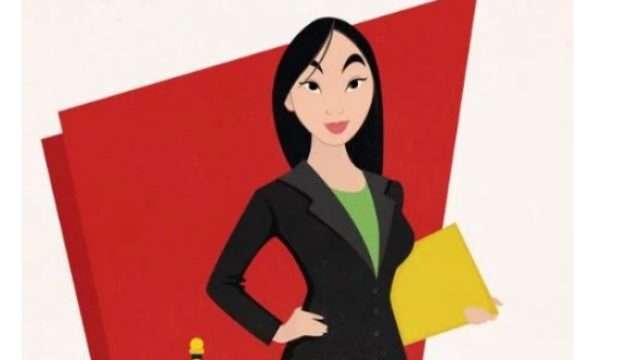 Okay, we'll admit it: We still love Disney princesses. Many of us looked up to them as kids, and there were times when we even wanted to be them. But unfortunately, for most of us, "princess" isn't really a viable career option (unless you happen to be born with the title, of course). But thanks to one graphic designer, we can now see some of our childhood idols reining over the boardroom rather than an imaginary kingdom — and they've never been more inspiring.
Matthew Burt, a graphic artist from Raleigh, North Carolina, created the drawings as a project for the company Simple Thrifty Living. He told Good Morning America that he usually makes simple graphic designs for the business. But this time, he wanted to do something different. He set out to depict the Disney princesses as career women.
"I wanted to create something other people might look up to," he told Today Parent. "My teammates and I chose roles that not only fit the specific princess, but also showed them thriving in their career and in traditionally male-dominated fields."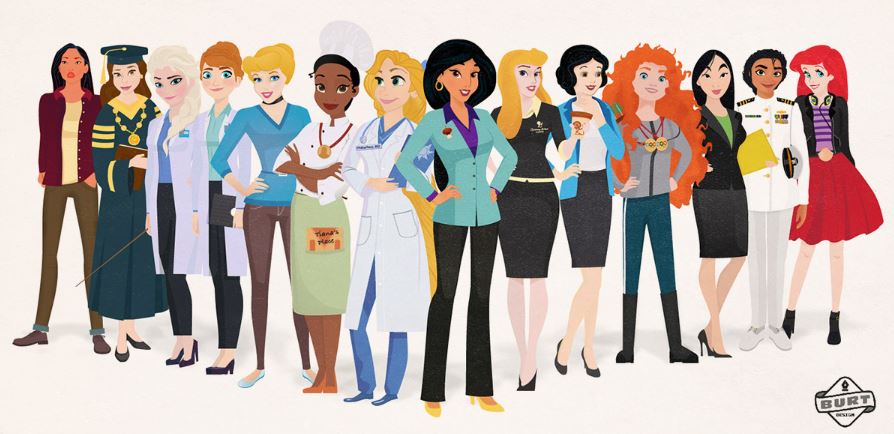 Merida is a two-time Olympic gold medalist (in archery and horseback riding, of course).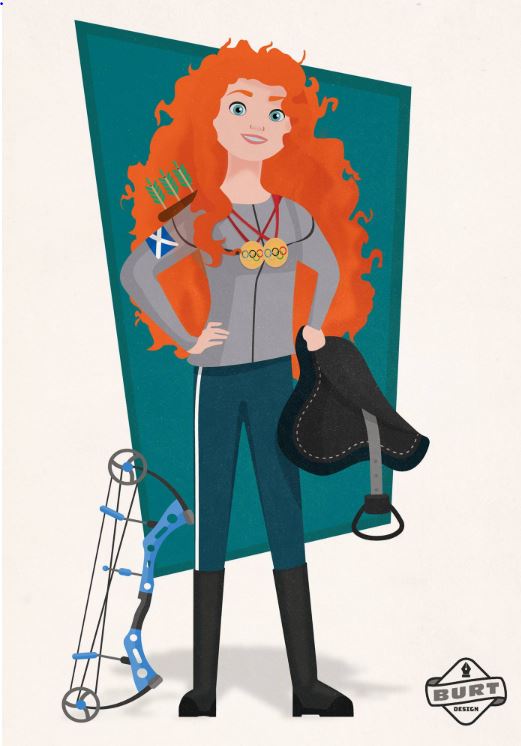 Aurora is the CEO of her own coffee company.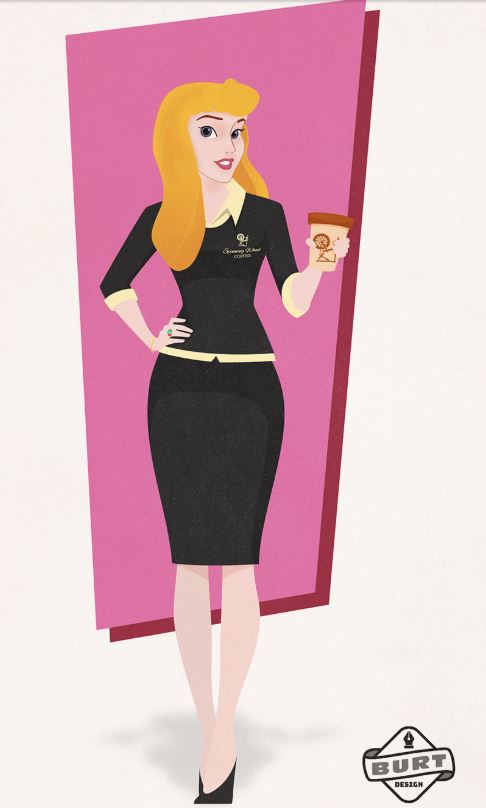 Moana is a successful naval officer.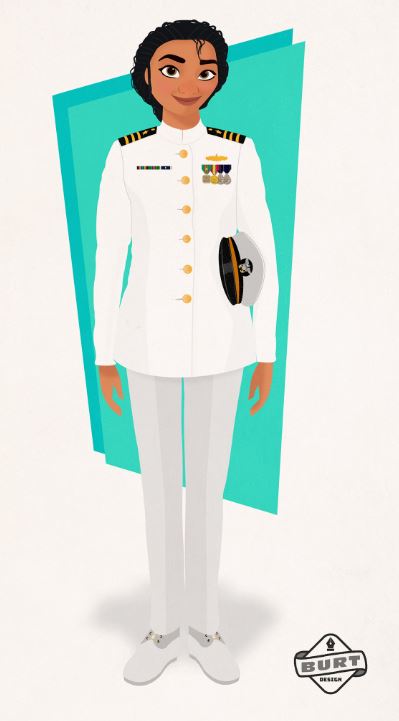 Tiana lives out her dream of owning her own restaurant.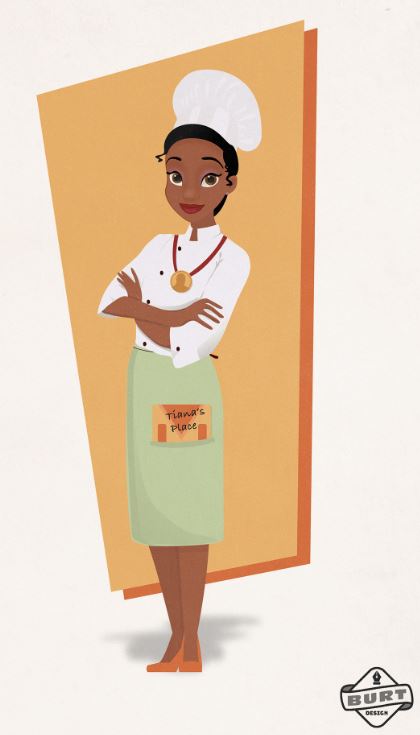 Pocahontas runs a non-profit focused on conservation.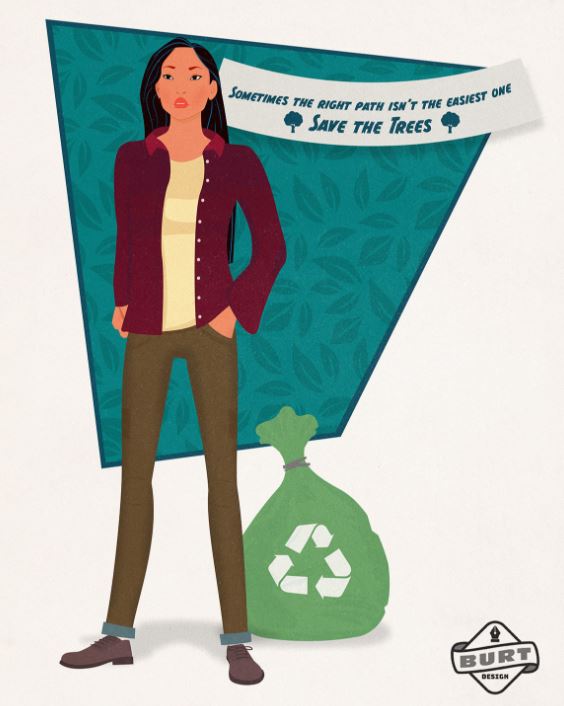 Embracing her love of learning, Belle becomes a university chancellor.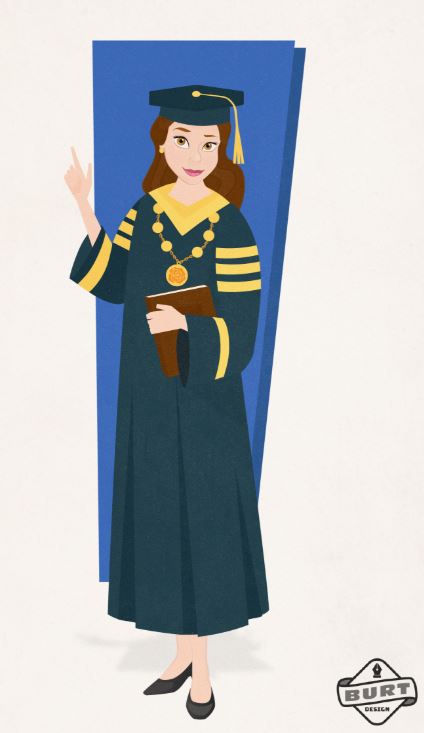 Mulan is a Title IX attorney who fights gender discrimination.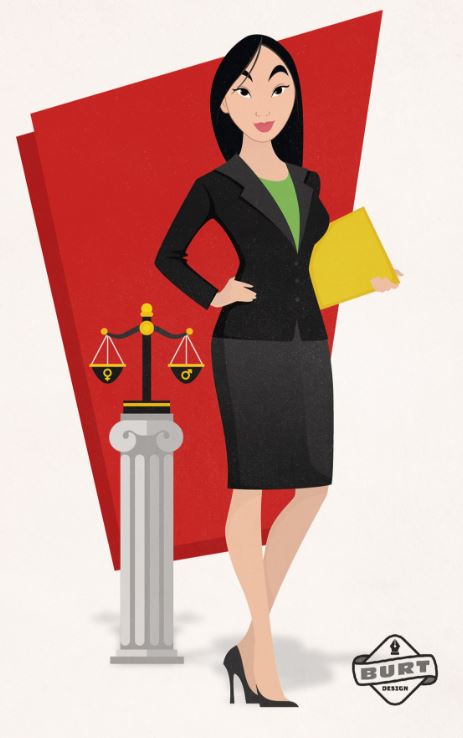 Elsa and Anna battle global warming as climate scientists.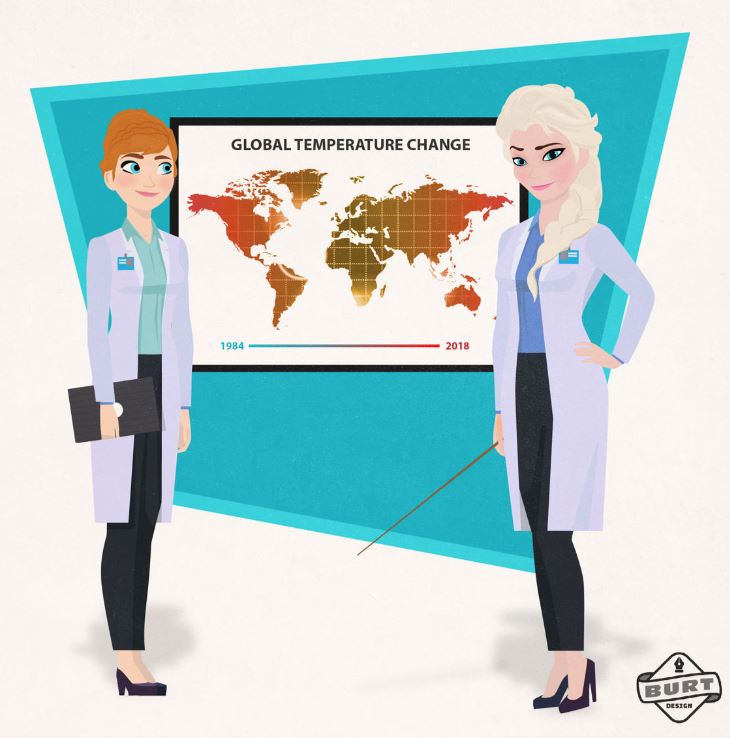 Cinderella gives back to her furry friends as an animal-rights activist.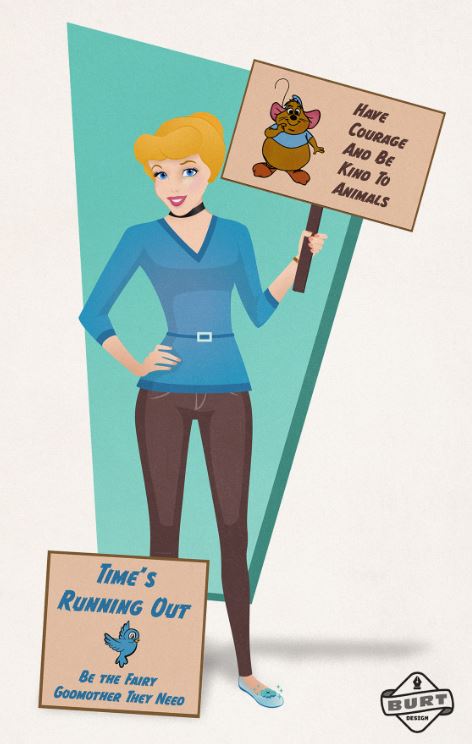 Rapunzel uses her healing powers to become one of the world's top neurologists.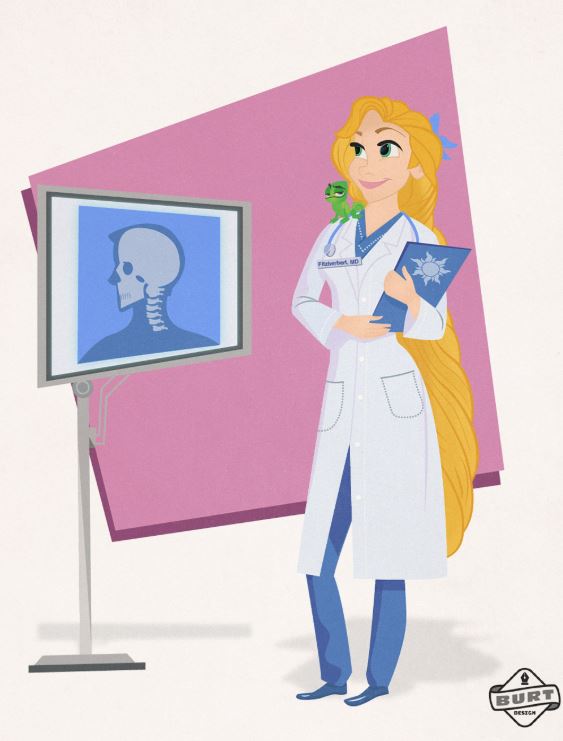 Ariel is making waves as a multi-platinum pop star.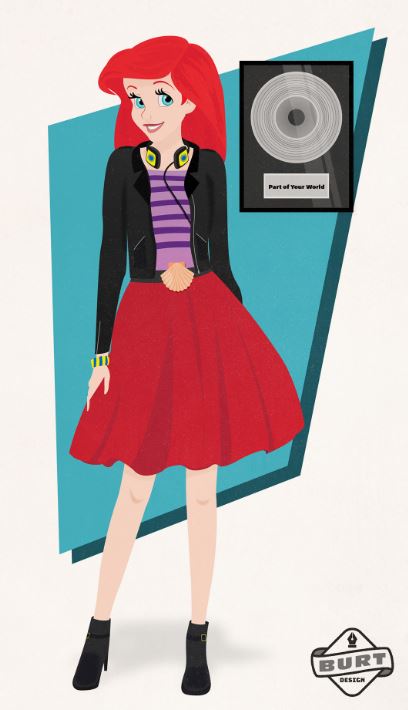 And Snow White helps patients get in touch with their feelings as a psychologist.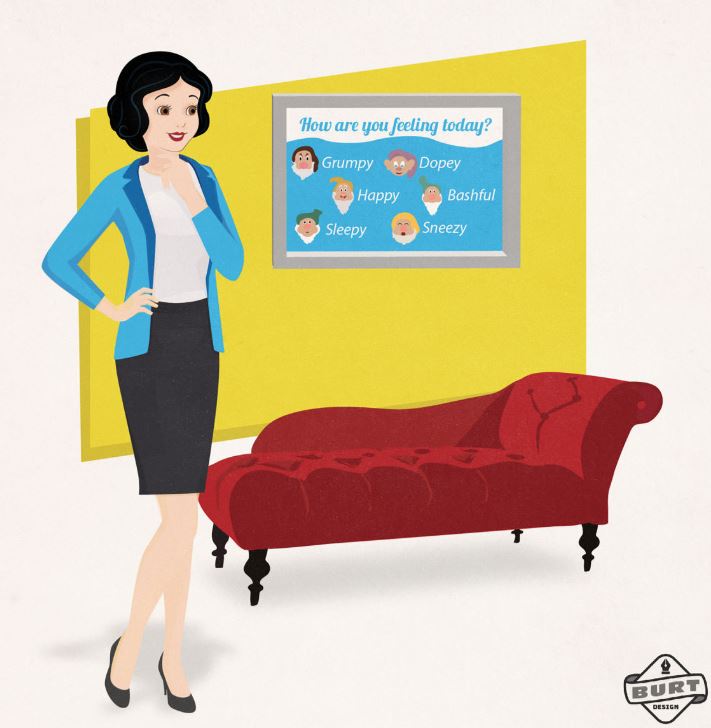 Burt's favorite character to design? Jasmine, who he imagined as a U.N. ambassador.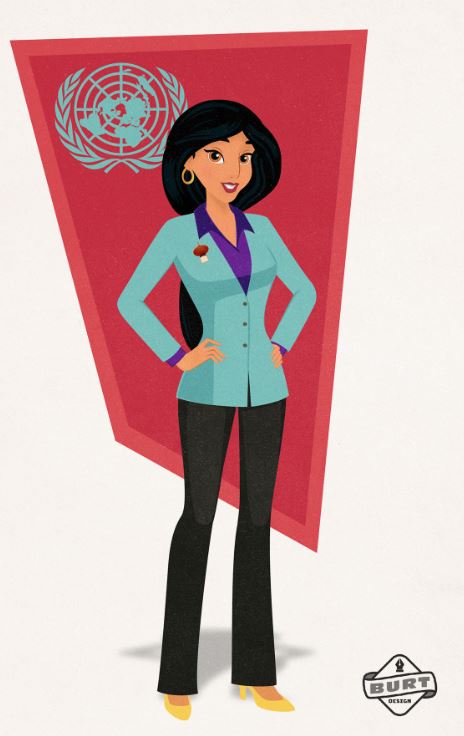 Burt's designs are beyond inspiring, and the perfect reimaging for 2018. Which one of these designs is your favorite?