A new report proves there's a massive pay gap at Disney, meaning it's the happiest place on earth — if you're a man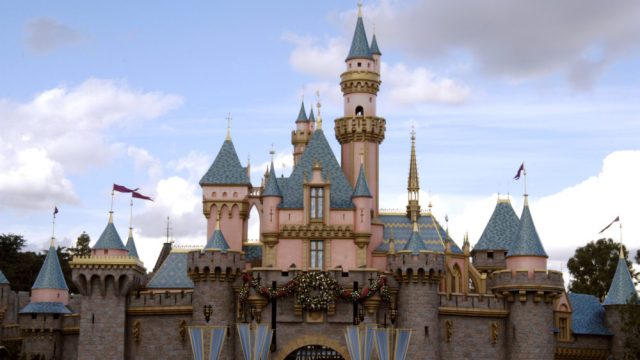 Historically speaking — and yes, it's such a bummer to talk about — men have always been paid more than women. Always. Across the board in almost every field there is, there's always a pay gap between the genders, and while we're slowly closing in on it, the keyword here is "slowly." Unfortunately, we're not going to wake up tomorrow to a world where women are paid more than men — let alone even close to the same as men.
With that being said, here's some news that really reflects just how far away we are from equal pay. On March 30th, The Walt Disney Company revealed that in Great Britain, where it employs roughly 3,000 across the country, men were paid an average of 22% more than women in 2017.  If that doesn't already have you screaming, in terms of bonuses for employees, men were paid an average of 41.9% more than women. That's an average. That means that some were paid less than 41.9% – and some were paid *more* than 41.9% of their female colleges.
According to Variety, who revealed these numbers, Disney explained that they take a "holistic approach to addressing and ensuring gender equality in our workforce" and further stated that the "statistics included in the gender pay gap measurement are not reflective of that holistic approach as they only measure the difference between average pay for men and women across a workforce as a whole."
But it still all boils down to the fact that between 3,000 employees — which is just a small sample for a company that has 195,000 workers around the world — there is a huge gap in the pay grade. Not only can Disney do better, but they should be doing better.
Supposedly, the numbers that were just released do not reflect the current standing of the company in Great Britain, but they reflected it at some point recently. Hopefully Disney continues to make changes to close the pay gap between men and women, because it's something that should have happened years ago.