Disney's first official poster for their latest butt-kicking princess "Moana" is here
November can't come soon enough, because we're insanely excited for Disney's next animated feature Moana to grace us with its presence.
For now, though, we can get a glimpse of the (sure to be) epic sea adventure in this newly released, official, poster from Disney.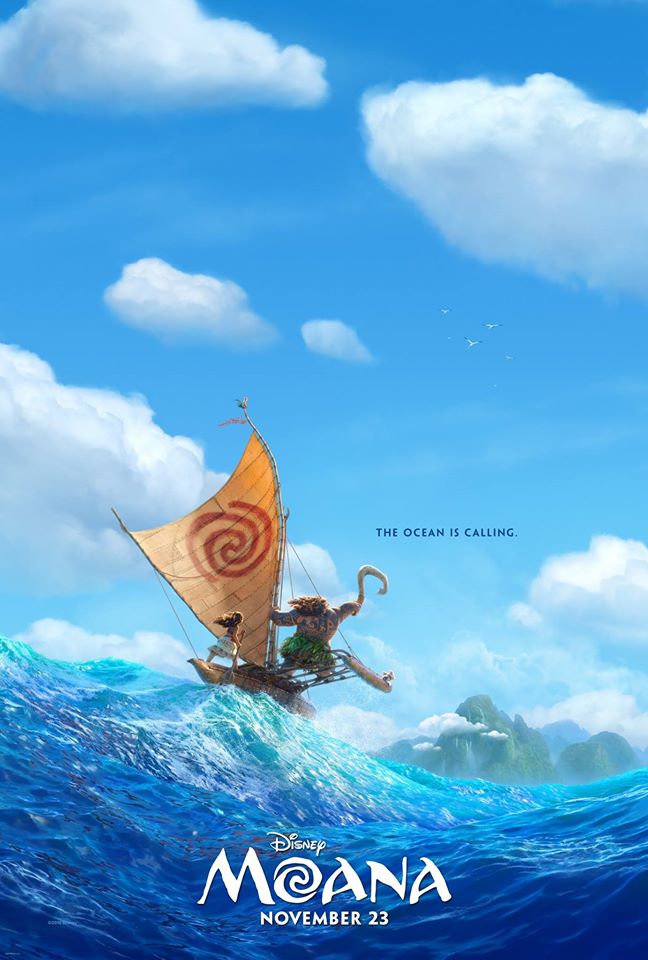 The film will follow Moana, an "adventurous teenager who sails out on a daring mission to save her people." And apparently we'll get to watch her become a "master wayfinder!" We have no idea what a "master wayfinder" is really, but it sounds pretty awesome.
This teaser poster totally sends chills down our spine, and not just because it's beautiful, but because the imagery is so mysterious. That tropical island in the distance looks like something straight out of Lost, right?
And here's a closer look at the leads, Moana (voiced by Auli'i Cravalho) and the demigod Maui (voiced by Dwayne Johnson) who helps her on her journey.

What adventures might be in store for this dynamic duo?! Only a few months until we find out…