This woman's magical Disney makeup transformations will get you excited for Halloween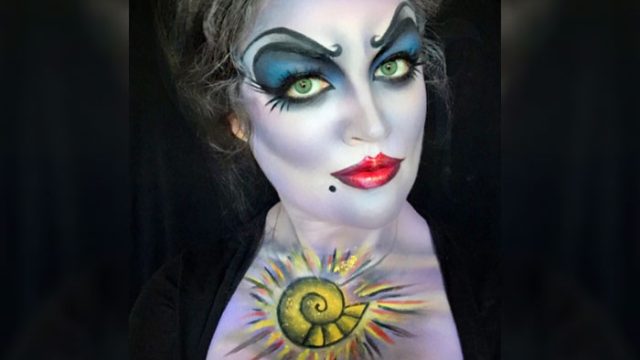 As we settle in nicely to the full swing of fall, PSL in hand, we can't help but think ahead to the best holiday of the year – Halloween. Yes, it's still 53 days away, but it's never too early to start thinking about your costume! And thanks to talented makeup artist Natalie Costello, we've found some seriously stunning Disney makeup inspiration to help us do just that.
Costello takes the Disney makeover to a whole new (world) level with her incredible transformations, and honestly? Your jaw will drop.
Like this Ursula from The Little Mermaid look.
This magnificent Maleficent from Sleeping Beauty.
This creepy AF Cruella de Vil from 101 Dalmatians.
This super intense Scar from The Lion King.
And this split-faced Belle and Beast from Beauty and the Beast.
And Costello doesn't just stick to Disney either!
Like this beautiful Bride of Frankenstein inspired makeup.
This cool Corpse Bride look.
This stunning Poison Ivy paint job.
And this dead-on Deadpool.
BRB – dashing out to Sephora now because Halloween is not that far away!