Fans want Keke Palmer to be in Disney's live-action Hercules movie after she sang "Zero to Hero"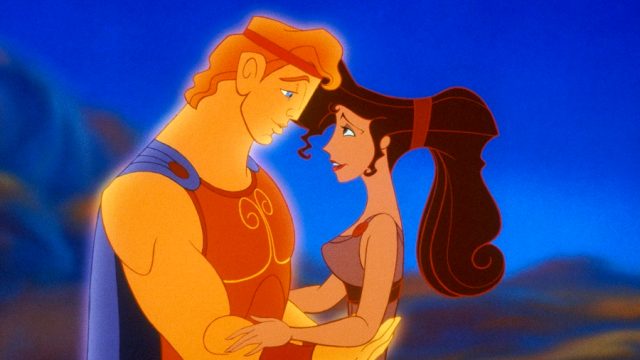 Updated—May 11, 2020: Whether they realize it or not, our favorite stars are battling each other for a role in the upcoming Disney live-action remake of Hercules. After Ariana Grande gave us a brilliant rendition of "I Won't Say I'm In Love" during the first Disney Family Singalong in April, fans added her to their fantasy cast in the role of Megara. Now, Keke Palmer just won herself a top spot in the Muses category after delivering a soulful version of "Zero to Hero" during the second installment of the Disney Family Singalong, which aired yesterday, May 10th.
Some Hercules heads already had Palmer in the running for a Muse role, but this performance sealed the deal.
Fans are ready to see Palmer is full Herc-mode. Disney, do your thing.
https://twitter.com/udfredirect/status/1259635153757974528
The live-action remake of Hercules is still very much so on the drawing table. However, we've already got the casting all figured out. Disney, if you need guidance when it comes to assigning the perfect cast, just let us know.
Original Post—May 1, 2020: These days, you could say that Earth is down on its luck and there are messes wherever you step. Chaos is reigning, and the planet is just, in general, a nasty place. But, there's a glimmer of hope in the distance. Yes, we're quoting "The Gospel Truth" because Disney is officially moving forward with a live-action Hercules. This may not be the world's first dish, but it's certainly one of the better dishes that's been served in a long time.
According to The Hollywood Reporter, producers Joe and Anthony Russo of Avengers: Endgame and Infinity War are already attached to the project. Action writer Dave Callaham, who may be best known for the Expendables franchise, is set to write the new Hercules script.
Because the film is barely out of its genesis, there are no official cast members yet. However, the internet is hard at work assigning roles to their favorites.
Many on Twitter believe that it's only right to cast Ariana Grande as Megara, especially after her killer performance of "I Won't Say I'm In Love" during The Disney Family Singalong.
https://twitter.com/udfredirect/status/1255872436697993217
Even Disney-favorite Josh Gad would love to see Grande take on the role. He told Variety on April 30th, "[Ariana] would amazing as Meg, she would be perfect, I would love to see that happen."
https://twitter.com/udfredirect/status/1255901208201629697
But in addition to Ariana Grande, some have different Hercules casting ideas.
Liz Gillies, anyone? She's Ari's friend, played Cady Heron in Grande's "Thank U, Next" video, and starred in Victorious.
Then, of course, there's Hercules to think about…
https://twitter.com/udfredirect/status/1255965153050324992
Tom Hiddleston is currently a fan favorite for potentially playing Hades.
https://twitter.com/udfredirect/status/1255977909342351361
https://twitter.com/udfredirect/status/1255944010922893318
It's a no-brainer that Danny DeVito needs to come back to play Phil. He just has to.
https://twitter.com/udfredirect/status/1255923207875559424
The live-action Hercules will really ride on who Disney casts as the Muses.
https://twitter.com/udfredirect/status/1255814259470204934
https://twitter.com/udfredirect/status/1255984850978439168
false
That is if the new movie will even be a musical. That's not confirmed yet. Disney could take the Mulan route and produce a live-action film that is more action-based. Callaham is primarily an action writer, after all.
We don't know what direction Disney will take, but keep the Hercules cast predictions coming—we might just be able to sway Disney into picking our favorites.
No matter who they end up casting, we are so incredibly stoked that Hercules is being revived and given new life after its debut in 1997. That, friends, the gospel truth.