13 magical jobs that actually exist if you want to work for Disney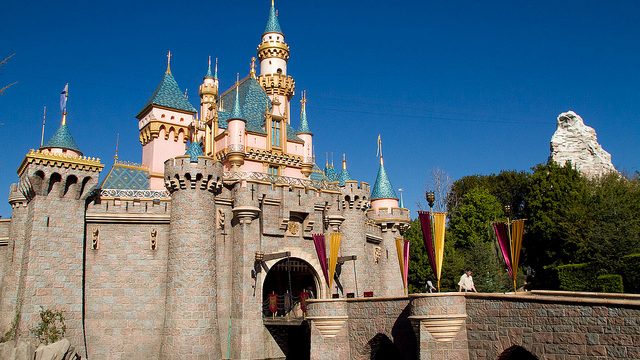 Want to get paid to draw Disney characters all day? As an In-Park Character Artist you'll get a pencil, one of those sketch light boxes to sketch, and then you get to draw all day. All day! Guests can also purchase your artwork, and it's kinda awesome to think about your Cinderella sketch hanging in someone's home.
Want to get paid to create lines? There can be a few different titles for this job, but it basically boils down to someone who is in charge of the conception, creation, and execution that space where you wait, pre-ride. Not just how the line moves, but what it looks like along the way. Know how cool that queue is for the Indiana Jones Adventure at Disneyland? Yeah, someone had to MAKE THAT.
Want to get paid to know absolutely everything about Disney History, and take care of Disney artifacts? That's what you do working at The Walt Disney Studios Archives, which houses absolutely everything, from old film reels, to Oscars, props, and the so called ~Disney Vault*~.
https://www.instagram.com/p/BCRRQTuD3bs
Want to get paid to set off the fireworks every night? Someone's got to press the "START" button for the fantasy in the sky, and it might as well be you. But this job isn't just about making sure the fireworks go off; you're also going to design the pattern for fireworks, synched up to music. Basically, you'll be like a fireworks painter.
Want to get paid to make sure everyone looks neat and pretty  — aka, presentable? That's a Disney Look Specialist, who, no joke, just walks around and makes sure that buttons are buttoned and shirts are neatly pressed and everyone is within "Disney Look." And that means, someone who looks friendly enough to sell you a balloon on Main Street.
Want to get paid to make sure all the attractions in all the parks are super safe? With this job, you're going to go from attraction to attraction and make sure that everything is in tiptop shape. Are the cast members present following all safety requirements? Is the ride, itself, safe? To double check, you're probably going to have to ride Space Mountain once… or three times.
Want to get paid ride rides all day? That's what you do as a VIP Tour Guide. Guests hire you to plan out their entire day, from morning to parade to nighttime fireworks, and that includes all rides. If you don't want to ride the rides, you don't have to. You can simply wait at the exit holding everyone's backpack, like a good friend. OR you can ride Space Mountain as many times as you want.
Want to get paid to hug small children and sign autographs all day? As a face character, your job will be to play the part of a character. And yes, this means meeting lots of little kids who think you ARE that character. This is not a job to be taken lightly, because kids will wait hours just to meet you.
Want to get paid to design everything you see in a merchandise store? From the location of the stuffed animal stands, to the cash registers, and the candy apple displays, everything's got to be planned out.   This also includes the theming of the shop, too. Like, know how cool those Princess Shops are, or the Star Wars Shop, or even the Main Street Bakery? That's all on you.
Want to get paid to take care of the Marvel library, including all past, present, and future comics? Then this is the job for you. With Marvel now being part of the Disney family, and so many Marvel movies in the pipeline, someone's got to keep track of absolutely everything relating to Captain America and Iron Man.
Want to get paid to design, and then sew, the costumes you see in the Parks? This isn't just for whatever the cast members are wearing. By working in Creative Costuming, you'll also be in charge of the — can you handle it? — princess dresses. You could be in charge of crafting the next ballgown for the next Disney Princesses.
Want to get paid to open up a BRAND NEW DISNEY PARK? That's a thing happening right now, with cast members from all lines of business and from all over the world descending on Shanghai to get this brand new park up and running for the thousands of guests that will soon be visiting daily.
Want to get paid to direct the next Star Wars movie? Technically speaking, this is a Disney job. And there are going to be a bunch more Star Wars movies, so what are you waiting for?