Disney heroines reimagined as fierce Victoria's Secret models is actually super beautiful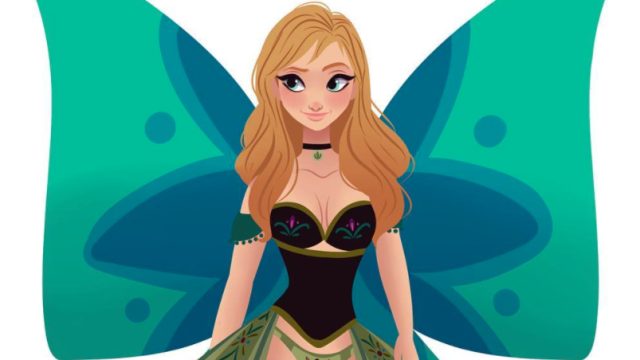 It seems like everyday there's a new Disney princess reimagining. And, you know what? We're 110% A-okay with that. In fact, we love it when artists reimagine these iconic animated ladies with a modern twist. Obviously, last week was the annual Victoria's Secret fashion show – which was as fabulous as always – and we can't get over how beautiful all the looks were that hit the runway. But, clearly, we weren't the only ones either. Because, talented illustrator Greco decided to take the best of both these worlds and reimagine the Disney princesses as if THEY walked the Victoria's Secret runway. And, well, the results are shockingly awesome.
Because OF COURSE they are!
1Like this enchanting Elsa rocking a striking Ice Queen look.
The intricate snowflake crystal details in her boots are a gorgeous touch.
2This Anna with a very VS-esque twist on her iconic dress.
Loving the additional spot-on detail of her skirt!
3This Rapunzel sporting her iconic long locks and gorgeous wings to match.
We love that those wings remind us of her beautiful flowing hair.
4This Super stunning Moana modeling a look she could easily use to ~fly~ across the seas.
The leaf ~material~ of her wings are just so clever.
5And finally, this Merida rocking a glorious cape instead of wings.
That badass cape would make Jon Snow jealous!
And, look, we get that like some of these characters are still ~teens~, but it's fun to see them reimagined as grown women totally killing it on the runway. Because, obviously, Disney heroines can do ANYTHING. And that's exactly why we love them!