"Gilmore Girls'" Doyle is now writing a movie for Disney, and we're ready to buy tickets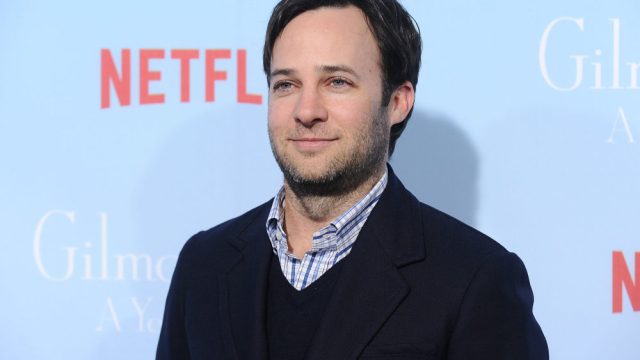 We all fell in love with Doyle on Gilmore Girls as Paris' quirky but affable boyfriend and the Editor-in-Chief of the Yale Daily News. Of course, that love came from actor Danny Strong's awesome performance as the character. As it turns out, Strong didn't just play a writer on Gilmore Girls. He's actually a writer in real life and has been a part of bringing us episodes of Empire and The Hunger Games: Mockingjay Part I and II.
Now, Strong is bringing his skills over to Disney to pen a brand new movie, and we're ready for it. Even better, he's partnering with Thomas Kail, the Tony Award-winning director of Hamilton, and Ice Cube (!!) to star and produce. So what is this dream team bringing to us? As The Hollywood Reporter announced, they are creating a modern, musical take on the Charles Dickens classic Oliver Twist. And to be sure they're bringing all of the power of Broadway to this new film, which will also be produced by Marc Platt, who produced another modern Broadway classic, Wicked.
If you've never read the classic, Oliver Twist is the tale of an orphaned boy who goes from impoverished child laborer to a member of a London gang led by a man named Fagin, who will be played by Ice Cube (!!). And while this isn't the only time Disney has worked to create a modern take on Oliver Twist, it's been a while since its last attempt, the 1988 cartoon Oliver & Company. It will be really exciting to see the story reinvigorated once again, and in a live-action format.
Plus, with Danny Strong, our beloved Doyle himself on the team bringing the story to life, you know this is going to be a great one. While the film is still in very  early stages and has no release date, you can count us in for opening weekend, whenever it comes!