Disney snuck a subtle "Frozen" easter egg into "Zootopia"
We love a good easter egg. It's a sneaky little sign that someone really enjoys their job. There are tons of known easter eggs in Disney (and Pixar) movies, and the company is showing no signs of stopping—we just learned that the upcoming movie Zootopia includes a casual reference to Frozen. (No, it isn't Kristen Bell's voice acting, but good guess.) These surprises are usually spotted by fans, but this time around, Disney is the one sharing their secrets.
Some new images from Zootopia were just released, and one of them contains an adorable shoutout to Elsa and Anna. Here we have Tundratown, the snow-covered portion of the animal kingdom's city. There are businesses, ice sculptures and animals ice skating. Do you notice anything familiar about the scene? Perhaps something Frozen-related?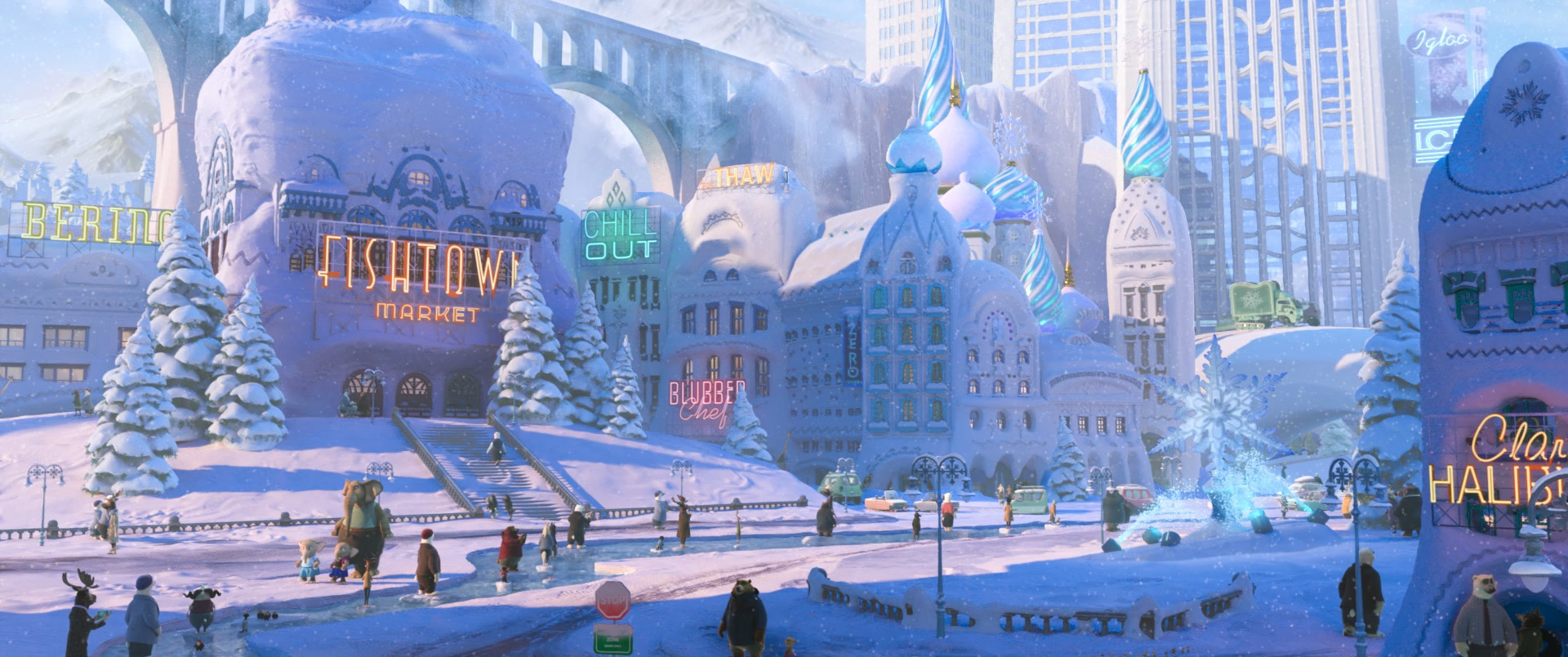 Take a closer look in the lower left-hand corner. There, you'll see two elephant children dressed in Elsa and Anna costumes. How adorbs!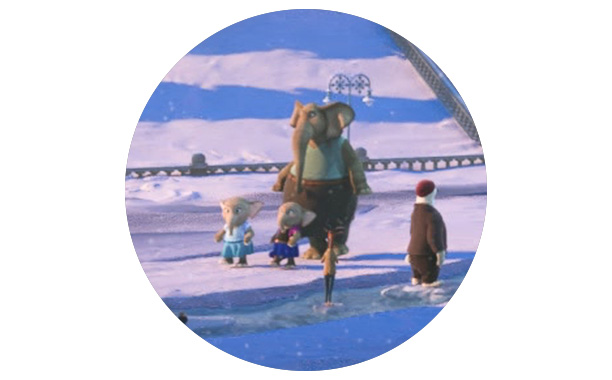 This eater egg suggests that the characters in Zootopia are just as obsessed with Elsa, Anna and the Frozen gang as we are. It's so small, we don't know if we would have ever spotted it ourselves. Thanks for pointing it out, Disney! We're keeping our eyes peeled for more subtle Disney references.