Disney fans will want to get their legs in these Minnie and Mickey Mouse jeans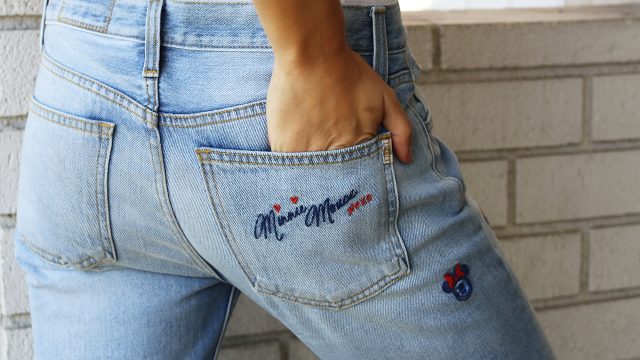 Once a Disney fan, always a Disney fan. At least that's what we like to think. Whether you're a Disney lover on the down-low, or like to shout your love anywhere and everywhere, you're sure to appreciate Disney's latest collaboration. Made for the fashion lover and Disney kid in us all, Disney has teamed up with SIWY, an LA-based denim brand, for a collection that denim dreams are made of. Together, they've released an exclusive capsule collection full of denim and beyond to commemorate shopDisney: a new online destination where you can shop for all things Disney, Pixar, Star Wars, and Marvel.
The collaboration includes retro-style denim with Mickey and Minnie embellishments in light bleach washes.
There are high-waisted skinny jeans with an old school Mickey on them and a stripe detail on the leg.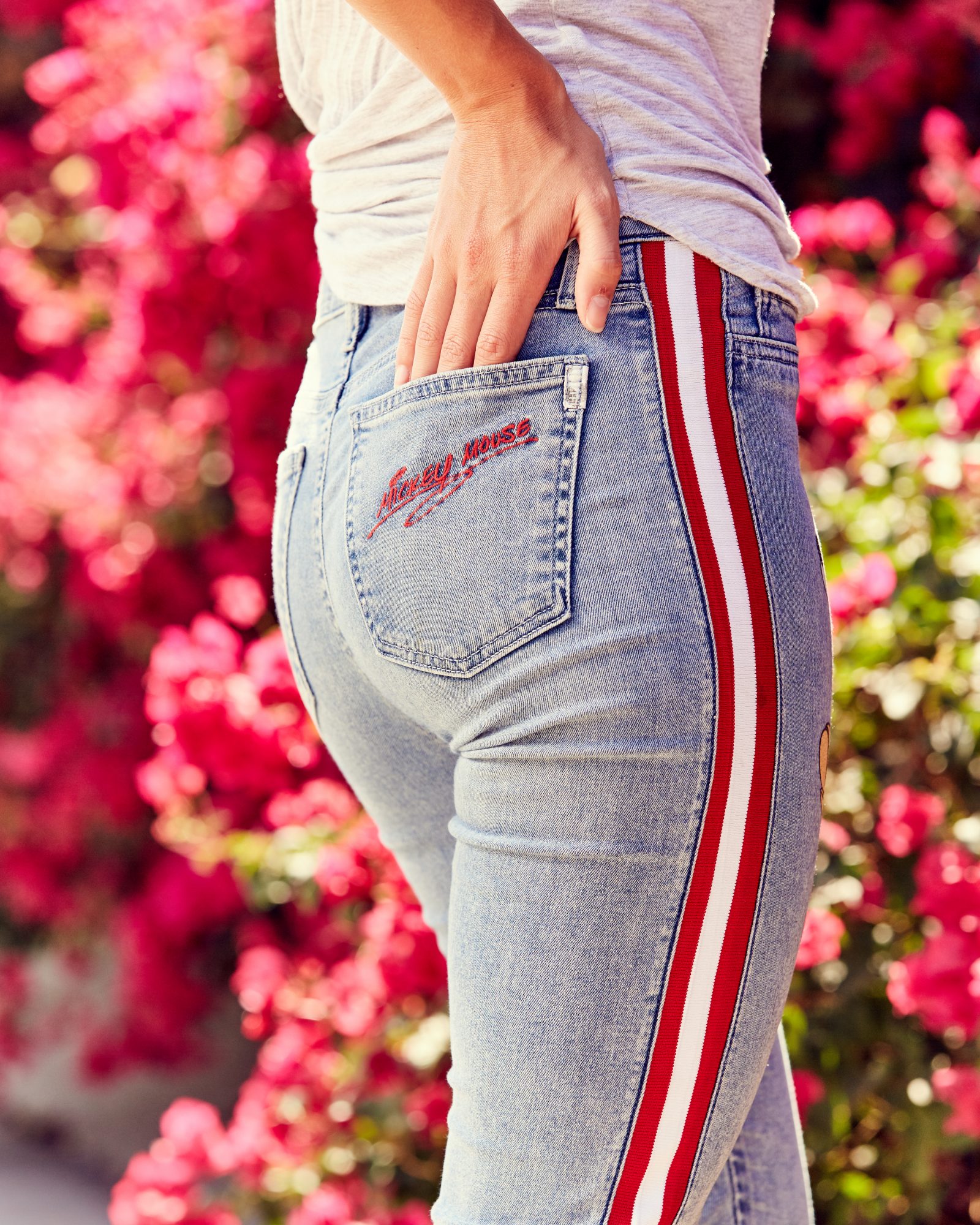 There are short shorts with Mickey Mouse himself on the front and "Mickey Mouse" embroidered on the back pocket.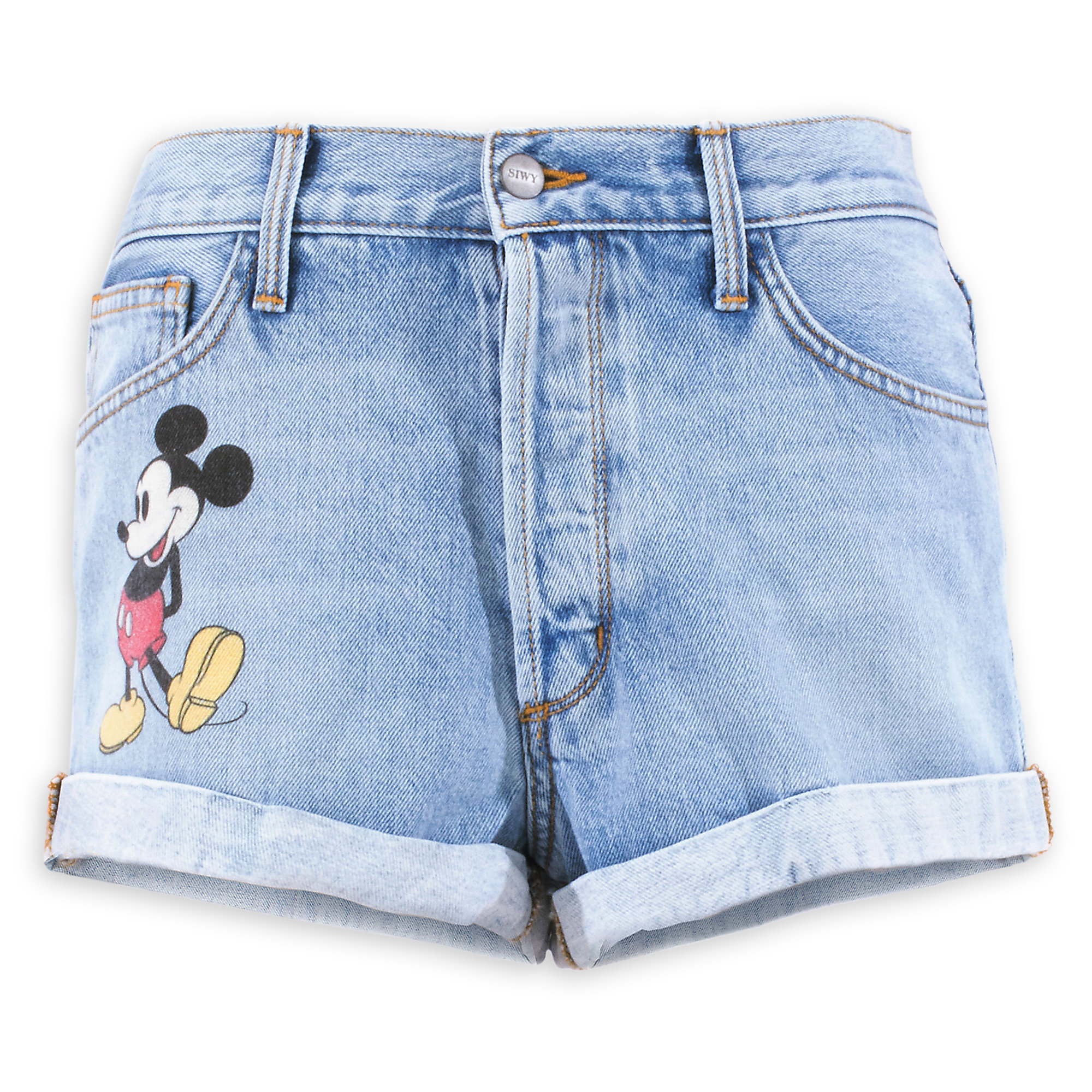 And there's even a pair of jeans and matching denim jacket with Minnie's face as an all-over print.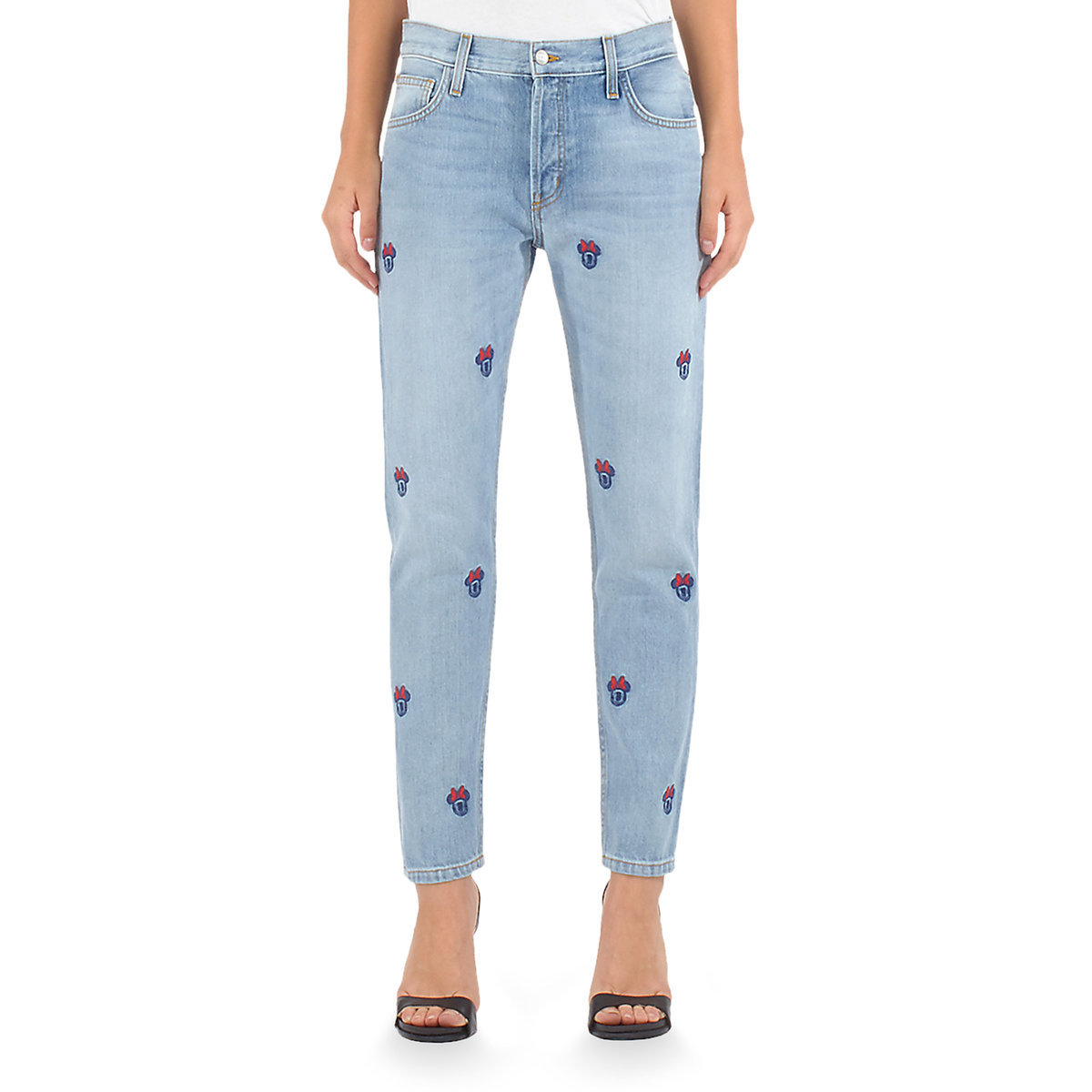 This collection ranges in price from $170 to $400, and will be featured on shopDisney's "The It List," which displays a roundup of Disney pieces from new and noteworthy designers and brands. So whether you're looking for the perfect Mickey tee to compliment your SIWY denim, or a leather bag to wear with your Minnie print jacket, you can find it all in one place.
We have a feeling these pieces will have your inner child smiling. Disney is one thing we will never be too old to love.