Disney and Coach collaborated again to create a more affordable cartoon chic collection
Rejoice! Our favorite collab is back! Last June, we went totally fangirl over the first Coach + Disney partnership. The wardrobe items, like purses with Mickey ears, the raddest sneaks, and bad-ass character t-shirts, brought back all of our childhood dreams, but kicked up to fashionista status.
This year, the collab features AMAZING pieces, and all at HALF PRICE of last year's collection. We love it when Disney brings things back.
The styles are available online through Sunday only. Sign up to become a member to get in on them before they're gone. Or make like the white rabbit and dash over to your nearest Coach outlet store, where they'll be available until they sell out. Which will be soon!
Here are some of our favorites from the collection.
11. Mickey Moto Jacket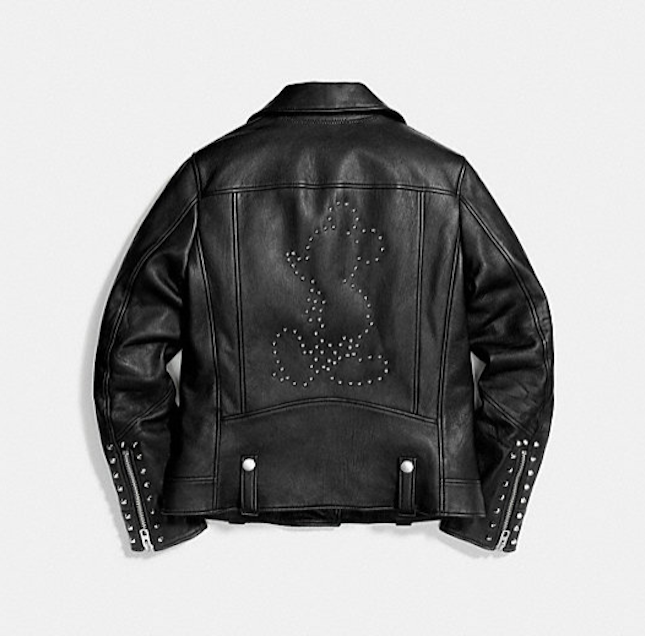 Be the happiest bad-ass in town, with this zippered leather moto jacket with a studded outline of Mickey on the back.
2 Charlie Backpack ($279)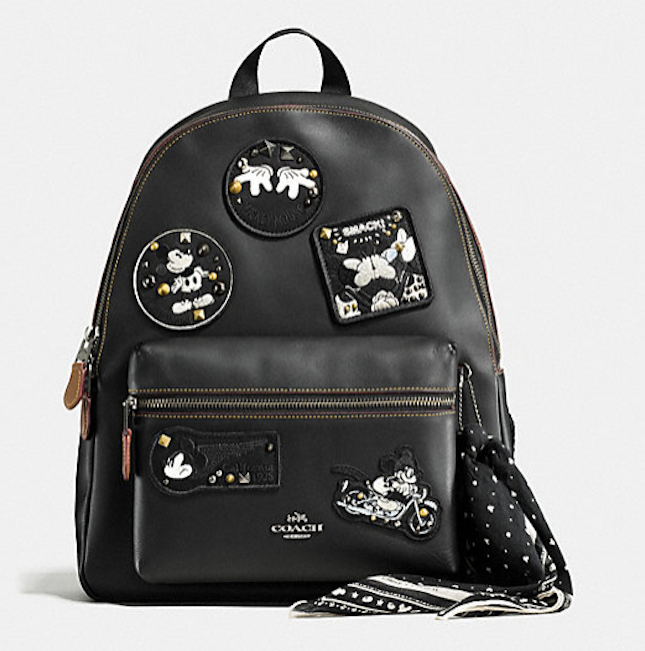 This leather backpack full of patches and accessorized with a star-print scarf will make you the best bad-kid in school. It'll also be everyone's biggest swag envy, when you're slinging it over one shoulder at Disneyland.
3 Accordion Zip Wallet ($99)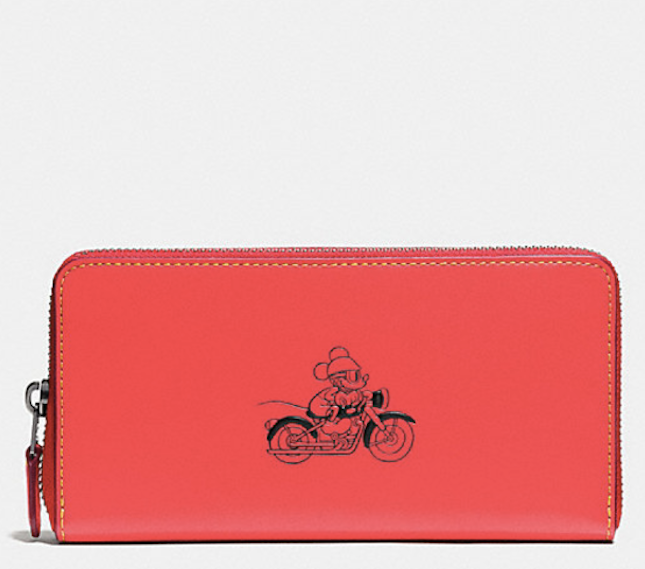 The essential accessory for your biker-chick look, this 12-credit-card slot wallet features an emblazoned Mickey on a motorcycle.
4 Mickey Bennett Satchel ($159)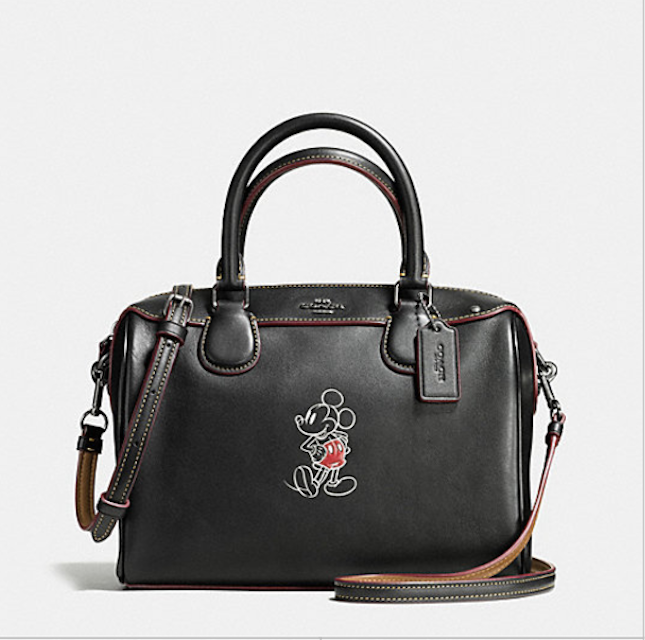 Then, for work, wear this Bennett satchel as a shoulder or a crossbody bag. Your weekend may be behind you, but you carry its glory.
5 Mickey Ears Leather Charm Bracelet ($49)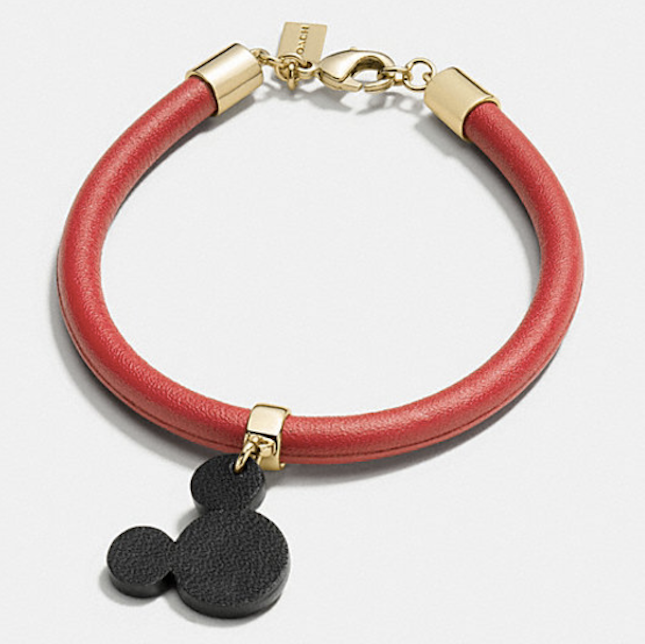 This leather bracelet will serve as the perfect reminder of all that makes you happy. Plus, it'll pair perfectly with anything.
6 Patricia Saddle Bag With Mickey Mouse Ears ($179)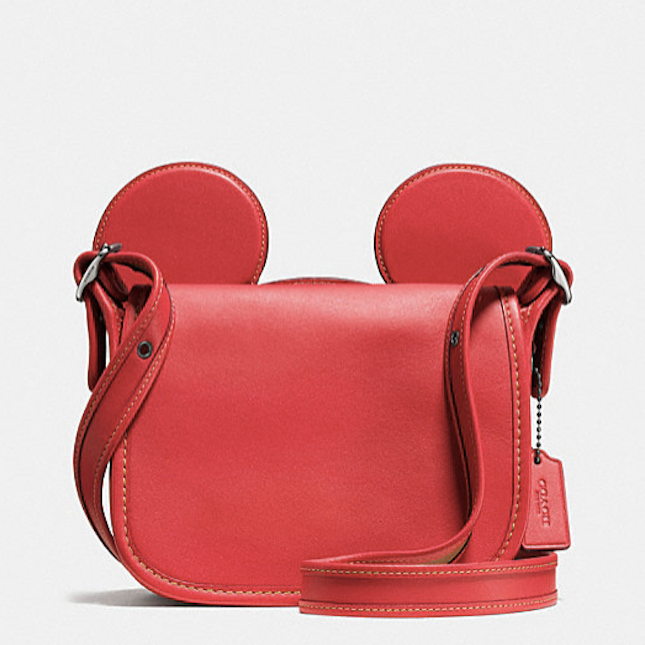 This minimal saddle bag design features mouse ears, and comes in black, yellow, white, or brown.
7 Coin Case With Mickey Ears ($49)
Make everybody smile when you dig a few dimes out of this coin case with ears. And, it's priced under $50. It's ours.
8 Patricia Saddle 23 ($249)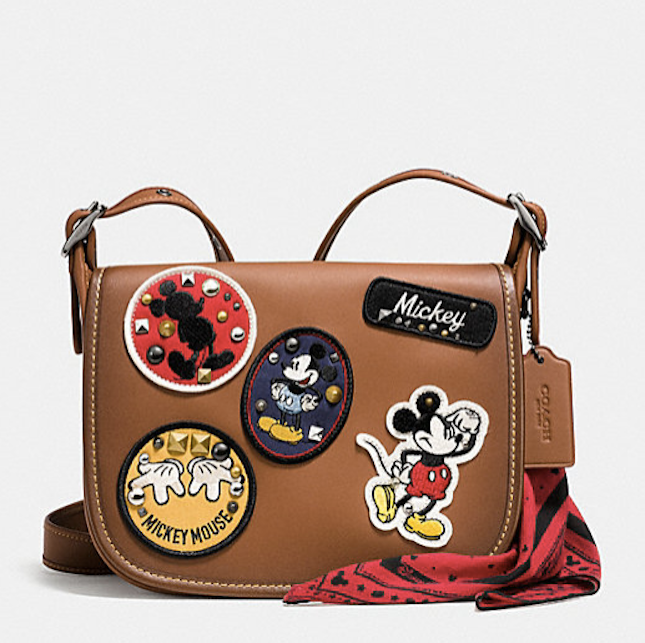 The patches on this version of the Patricia will be a head-turner.
WE ARE DYING FOR THEM ALL.
Hurry, go. Time will not wait. We'll see you at check-out.