15 Disney Channel original movies that made growing up easier
Let's get real: Disney Channel original movies are national treasures and we wouldn't be surprised if they were preserved in a museum somewhere. Yeah, they're that good.
While growing up can be scary and hard and just plain awful, nothing brought us more joy as kids than sitting down to watch a movie – one that magically appeared right on our televisions! Yet, Disney's movies not only gave us something to do on a rainy day. They also comforted us during turbulent times. They made us smile, feel better about life, and gave us gold nuggets of wisdom we could carry with us into adulthood. Disney Channel original movies are essentially the Hakuna to our Matata.
Since we're 100% suckers for all things nostalgia, let's hop back in our time machine powered by Disney magic and take a look at some of the films we'll never forget.
1. Halloweentown (1998)
Standout quote: "Being normal is vastly overrated." – Aggie Cromwell
Life Lesson: Take time to learn about your family's history. Who knows? You may find out you have magical powers and end up rescuing an entire town full of supernatural creatures from the man your mom used to date.
2. Zenon: Girl of the 21st Century (1999)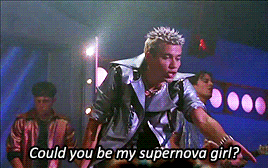 Standout quote: "Zetus lupetus!" – Zenon (duh)
Life Lesson: If you fight for what you know is right, amazing things will happen (and a cool dude named Proto Zoa may even come sing to you and your friends in space).
3. The Thirteenth Year (1999)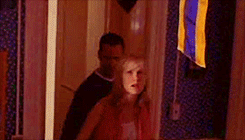 Standout quote: "I finally get a friend and he turns into a fish. Typical." – Jess Wheatley
Life Lesson: Your body is going to go through changes as you grow older and that's totally okay. Though, you should prob call a doctor if you start to develop scales and gills.
4. Smart House (1999)
Standout quote: "We're kids. We need fresh air and exercise." – Ben Cooper, casually talking to his house
Life Lesson: Be careful what you wish for because your actual home may try to hold you captive.
5. Johnny Tsunami (1999)
Standout quote: "Well, I have been known to get a little air." – Sam Sterling (classic snowboard talk)
Life Lesson: Adapting to your new surroundings can be really fun. Also, surfing and snowboarding are, apparently, super similar.
6. The Color of Friendship (2000)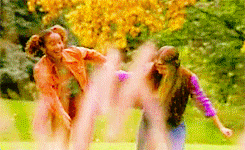 Standout quote: "We are a world of people, not ethnic groups, not races, and not different descriptions of people on paper. We are human beings. And if there is one thing that human beings have in common, it is the desperate need to be free." – Ron Dellums
Life Lesson: See above (aka THE MOST BEAUTIFUL QUOTE EVER).
7. Stepsister from Planet Weird (2000)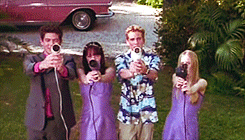 Standout quote: "Dear Diary, I cannot make sense of this strange planet called 'Earth'." – Ariel Cola
Life Lesson: Despite differences, two people may be more alike than they think (except for the fact that one of them is an alien/is able to turn into a bubble).
8. Quints (2000)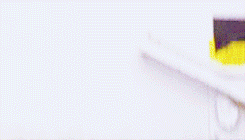 Standout quote: "Don't be a dragola, Jamie! Science isn't your thing!" – Zoe
Life Lesson: Don't be afraid to let those you love know what you really want (after they're done changing five babies' diapers, of course).
9. Motocrossed (2001)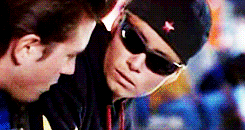 Standout quote:
Life Lesson: You can do anything you set your mind to – especially if you cut your hair off Mulan-style and pretend to be your brother.
10. The Luck of the Irish (2001)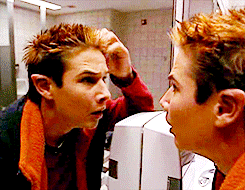 Standout quote: "I'm a leprechaun so don't be telling me about rainbows!" – Reilly O'Reilly
Life Lesson: It takes more than luck to jump over life's obstacles… and to defeat an evil leprechaun who's really good at basketball.
11. Cadet Kelly (2002)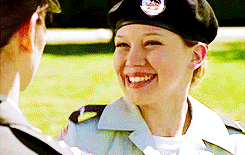 Standout quote: "I hate heights. I am even hoping not to get too tall!" – Kelly Collins
Life Lesson: You can make the best out of any situation as long as you're being yourself. Plus, people who refer to you as a "maggot" may one day become your friend.
12. Get a Clue (2002)
Standout quote: "Get a clue! He likes you, that's why he treats you like a reject from the outlet mall." – Jennifer
Life Lesson: Your instincts and your fashion sense are two things you should always trust.
13. Gotta Kick It Up! (2002)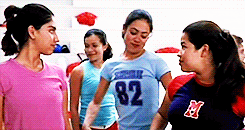 Standout quote: "Sí, se puede!" – the Marshal Middle School dance team
Life Lesson: Everything will be okay as long as we stick together (and chant inspirational phrases).
14. The Cheetah Girls (2003)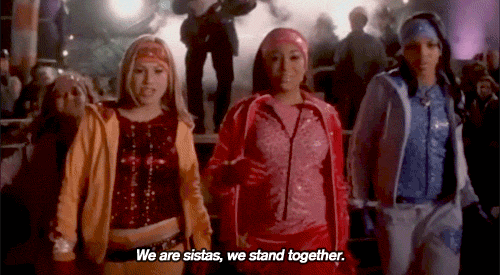 Standout quote: "If he can't respect my art, he CAN'T have my heart." – Galleria Garibaldi
Life Lesson: Never leave your friends behind – especially if you all have matching tracksuits.
15. Wish Upon a Star (1996)
Standout quote: "If you think it's acceptable to treat a kind and generous person like Caitlin, like that, we have no business being friends." — Alexia Wheaton
Life Lesson: Sometimes the grass ISN'T greener on the other side (so, like, don't wish to trade places with your sister, because it might not be what you expected).