Disney Channel is making another high school musical — but this time, with zombies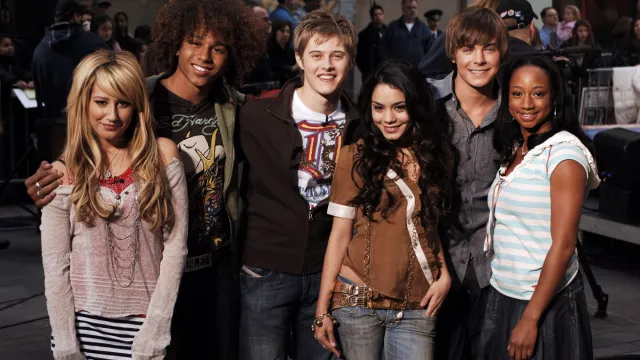 We're all in this together, but this time we're undead. The Disney Channel is back in the high school musical game but with more zombies! That's right, the network has announced a new film called Zombies that takes place at a high school and tells an undead love story between two students — who also dance and sing. That sounds kinda familiar.
High School Musical first appeared on Disney Channel in 2006 and spawned an entire new franchise of awesome. But it's 2017 and Disney Channel is ready for a new spin on what a high school musical film could be. The Disney Channel just announced their plans to make a new high school-based musical called Zombies, which features zombies of course!
Here's the synopsis of the new film according to Entertainment Weekly:
 "The film is set in Seabrook, a suburban town preoccupied with uniformity, traditions, and pep rallies. Then, transfer students from Zombietown integrate into Seabrook High School and a cheerleader and zombie football star, Addison and Zed, fall in love. Amid chaos and confusion, it's up to them to lead their community to coexistence." 
That sounds pretty classic but shouldn't Zombietown be a little more stealth in their name?! Or are zombies totally known and accepted in this film? Guess we'll have to wait and see. This time, there's not Troy and Gabriela, but there is Addison (played by Meg Donnelly) and Zed (played by Milo Manheim). No specific air date has been announced yet but you should see Zombies in 2018 on your TV screen as another soon-to-be classic Disney Channel Original Movie. Now, just watch out for zombies until then!