Disney and Lucasfilm have released statements about Carrie Fisher's death, and we're crying all over again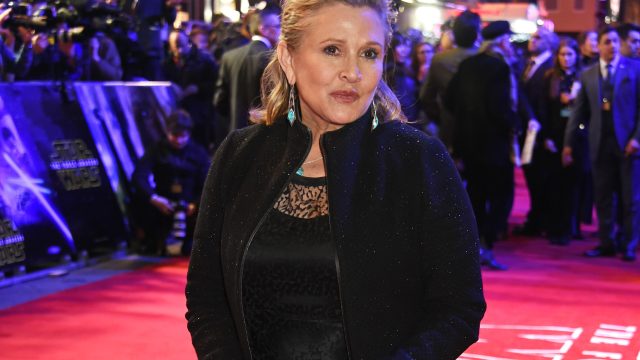 Today is not a good day. In fact, today is the worst day because the world is grappling with the loss of Carrie Fisher. She passed away early on December 27th, due to complications from a heart attack she had on December 23rd, and for the last few days we've all hoped and prayed for the best. It's always hard to deal when a loved one (and a loved icon) passes away, but the touching messages both Disney and Lucasfilm have released are easing the loss of Carrie as best they can.
Disney bought Lucasfilm (and all of Star Wars) back in 2012, and that means that Carrie's now gone from not one, but two huge families. Disney's statement will remind you just how much she was loved by all:
"Carrie Fisher was one-of-a-kind, a true character who shared her talent and her truth with us all with her trademark wit and irreverence. Millions fell in love with her as the indomitable Princess Leia; she will always have a special place in the hearts of Star Wars fans as well as all of us who were lucky enough to know her personally. She will be sorely missed, and we join millions of fans and friends around the world who mourn her loss today. Bob Iger, CEO of The Walt Disney Company
As for Lucasfilm — the production company that put her on the map back in 1977 with Star Wars — we're reminded that she was Princess Leia, but she was also so much more:
"Carrie holds such special place in the hearts of everyone at Lucasfilm it is difficult to think of a world without her. She was Princess Leia to the world but a very special friend to all of us. She had an indomitable spirit, incredible wit, and a loving heart. Carrie also defined the female hero of our age over a generation ago. Her groundbreaking role as Princess Leia served as an inspiration of power and confidence for young girls everywhere. We will miss her dearly. – Kathleen Kennedy, President of Lucasfilm
We've got more tributes and statements to Carrie over here on HelloGiggles, and we're sending love to everyone who needs it right now.