Disney plans to launch an "Aladdin" spinoff series about Prince Anders, one of the white side characters—yikes
While Disney spitballs ideas for an Aladdin sequel, the company announced it would release a spinoff series to the hit 2019 live-action adaptation of their animated film. The Aladdin offshoot would air on Disney's streaming site, Disney+, and would not center on Aladdin and Princess Jasmine, nor the Genie, nor Dalia, Princess Jasmine's handmaid. No—instead, the Aladdin spinoff would focus on Prince Anders, played by Billy Magnussen…one of the only white male characters that made an appearance in the film, whose cast was made up mostly of people of color.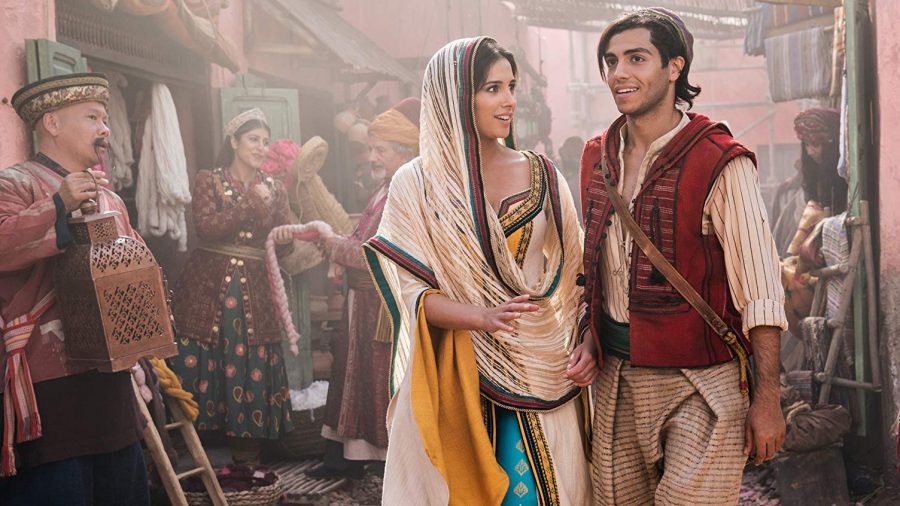 Needless to say, people are not happy with Disney's choice of main character.
According to The Hollywood Reporter, the Magnussen-led spinoff series is already in early development, and is headed the original producers of the base film. The Reporter states that Magnussen was the one to approach Lin and Eirich with the idea of a Prince Anders-centered spinoff, and had a hand in meeting with potential writers for the series.
For those who saw the film, you'll remember Anders as the dim-witted suitor to Princess Jasmine, who only appeared in a few scenes throughout the film. Anders hailed from the fictional land of Skanland, and provided a good dose of slapstick comedy and hilarious one liners.
https://www.youtube.com/watch?v=YsVOqfzuHKY
Is Anders fleshed out enough to deserve his own spinoff series? Um…maybe. Is it a strange choice for Disney to center an entire show around a white side character when the man who played Aladdin himself (Mena Massoud) has been vocal about the lack of auditions he's gotten since starring in Aladdin? Yes, it absolutely is.
"I want people to know that it's not always dandelions and roses when you're doing something like Aladdin," Massoud told The Daily Beast earlier this year. "'He must have made millions. He must be getting all these offers.' It's none of those things," he said. "I haven't had a single audition since Aladdin came out."
The blatant racism is causing upset on Twitter, and for good reason.
There are so many other ideas that could make great spinoffs.
Put Massoud back in the role of Aladdin and explore Aladdin's life before Princess Jasmine. Or give us more Jafar. Or let us see what Dalia was up to before her time in the palace.
On top of the racial bias, fans are also confused about why anyone would be interested in a Prince Anders series. He served his purpose as the goofy side character. We don't really need more than that.
Disney has yet to address the backlash regarding its decision to move forward with the Prince Anders show. In our opinion, it might behoove Disney to recenter the Aladdin spinoff series on literally any other character from the film.