The director of "Formation" reveals that Beyoncé also answers emails in the middle of the night, is immortal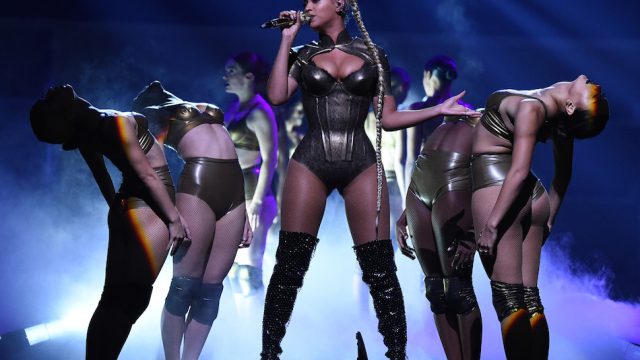 Beyoncé made waves when she released the music video for "Formation," which blossomed into fruition thanks to director Melina Matsoukas. The New Yorker spoke to the prolific woman about her career thus far and in the interview, Matsoukas revealed that Beyoncé answers emails at all hours of the night. While this fact was far from the most important thing in the profile (we highly recommend reading the whole article by Alexis Okeowo), we can't help but feel giddy about this Queen Bey revelation.
The New Yorker article highlights that Matsoukas had directed nine of Beyoncé's music videos before "Formation," so beyond having a good working relationship, Matsoukas calls the musical icon "family." (You know, NBD to call Bey family.) Yet, with "Formation," Matsoukas had the quickest turnaround time in the history of her career since Beyoncé wanted to drop the video before her Super Bowl appearance.
The two women met to talk about the concept behind Lemonade, but Matsoukas was tasked with creating the idea for the video of "Formation." And as The New Yorker wrote:
"She wrote out a treatment and sent it to Beyoncé in the middle of the night. Within hours, the singer had written back to say that she loved it."
While we could credit this quick email response time to how important the "Formation" music video was to Bey — and also the overall fast timeframe that it needed to be created in — we're still impressed.
But, are we really surprised? Lesser mortals may not respond to their emails at all hours of the night, but this is Beyoncé we are talking about.
So, yes, Beyoncé responds to emails that are sent to her in the middle of the night. But if they're not coming from someone as important to her as Matsoukas, maybe don't expect such a timely response.