The director of "Beauty and the Beast" explained his decision to include a gay character, and it's simply beautiful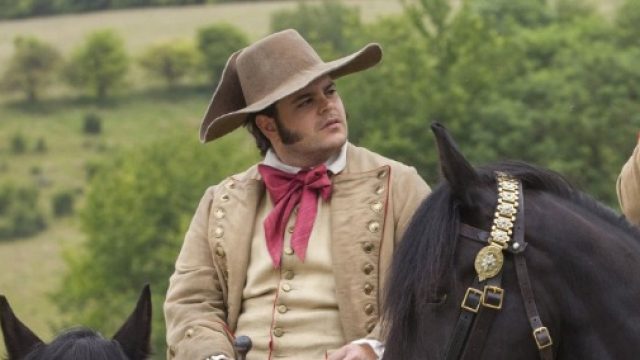 In the middle of all the excitement over the new Beauty and the Beast movie, there has been some controversy over the decision to make LeFou an openly gay character (because, unfortunately, this is still the world we live in).
At a press conference, director Bill Condon discussed his decision to make LeFou gay, and his reasoning is so thoughtful and completely within the spirit of Disney.
For some context, LeFou is Gaston's quirky sidekick. Portrayed by Josh Gad in the new live-version, his character has a crush on Gaston, which caused a theater in Alabama to boycott the film (seriously). Addressing the concern, Condon had a totally common-sense approach.
"I talked before about how we translate this into live-action. That means building out the characters. It's also a translation to 2017, you know? And what is the movie about? What has this story always been about for 300 years? It's about looking closer, going deeper, accepting people for who they really are."
via giphyWe love this perspective, because he's absolutely right; the story and characters don't need to be exactly the same as they were in the original film — that would be boring! Culture has evolved, and the film is keeping up with those changes. And all while keeping true to the spirit of the story!
"And in a very Disney way, we are including everybody. I think this is for everybody, and on the screen we'll see everybody. And that was important to me," Condon added.
Speaking about his character and Condon's take on it, Gad was full of admiration. "Bill Condon did an amazing job of giving us an opportunity to create a version of LeFou that isn't like the original, that expands on what the original did, but that makes him more human and that makes him a wonderfully complex character to some extent." 
We can't wait to experience the new LeFou!
And of course, we're excited to see Watson's interpretation of Belle. Condon noted that her character has evolved as well, and many of her characteristics and interests in the film are similar to Watson's real life. For instance, Belle is not only still an avid reader, but she's also passionate about teaching others to read, which reminds us of Watson's feminist book club.
CAN'T WAIT.