Is it just us or does Diplo look like Lucius Malfoy now?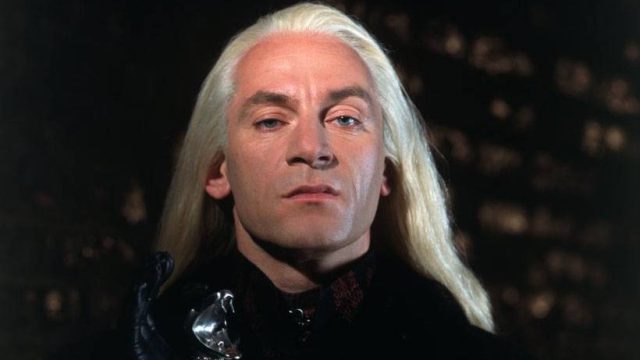 Do our muggle eyes deceive us, or does it look like Diplo is *really* channeling Lucius Malfoy hard right about now?!
At last night's Billboard Music Awards, the world-class DJ and newly signed IMG model turned heads with a frosty new hairdo. And like we said, it bears a *strong* resemblance to one of our favorite Harry Potter villains. Because with his platinum blonde hair slicked back and those bright blue eyes on display, he's practically Lucius Malfoy's (AKA Jason Issacs') twin.
But don't take our word for it — go ahead and look for yourselves, folks. Does Diplo look like he's campaigning hard to join house Slytherin or what?!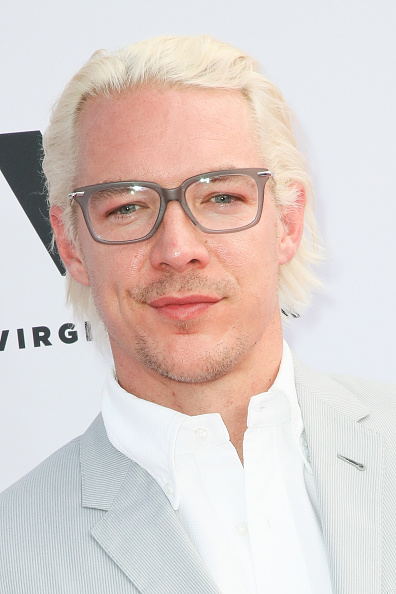 We told you so!
Give it a couple inches (or perhaps feet), Diplo, and you'll be a dead ringer for the notorious Death Eater. But instead of waiting for the hair to grow out (or getting extensions), may we suggest a visit to Ollivanders to procure a magic wand for the task?
Okay, back to Diplo and the muggle world. The 38-year-old musician arrived at the Las Vegas awards show looking every bit as snazzy as a usual. To showcase his bright hair makeover, he slipped into a pale gray Thome Brown suit with a starch white shirt, leaving the jacket unbuttoned for a refined-yet-cool vibe. Also note the thick-rimmed glasses, which added a smidge of a hipster undertone to the DJ's otherwise debonair getup.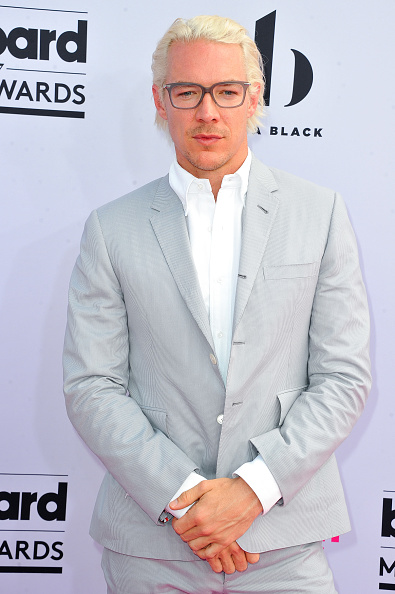 With a slew of celebs opting for that platinum blonde lifestyle, we're happy to see Diplo putting his own twist on the hair trend. Although who's to say he wouldn't look great going the more popular platinum buzz cut route? We are curious, though…could this hair transformation be for a yet-to-be-announced modeling gig? We're hoping so!